Valentina Shevchenko hasn't lost since 2017. If you take out a pair of decision losses to Amanda Nunes, that streak dates back to 2010 instead. But Lauren Murphy will step up to try and do the impossible on Saturday when she challenges Shevchenko for the women's flyweight title at UFC 266 in Las Vegas.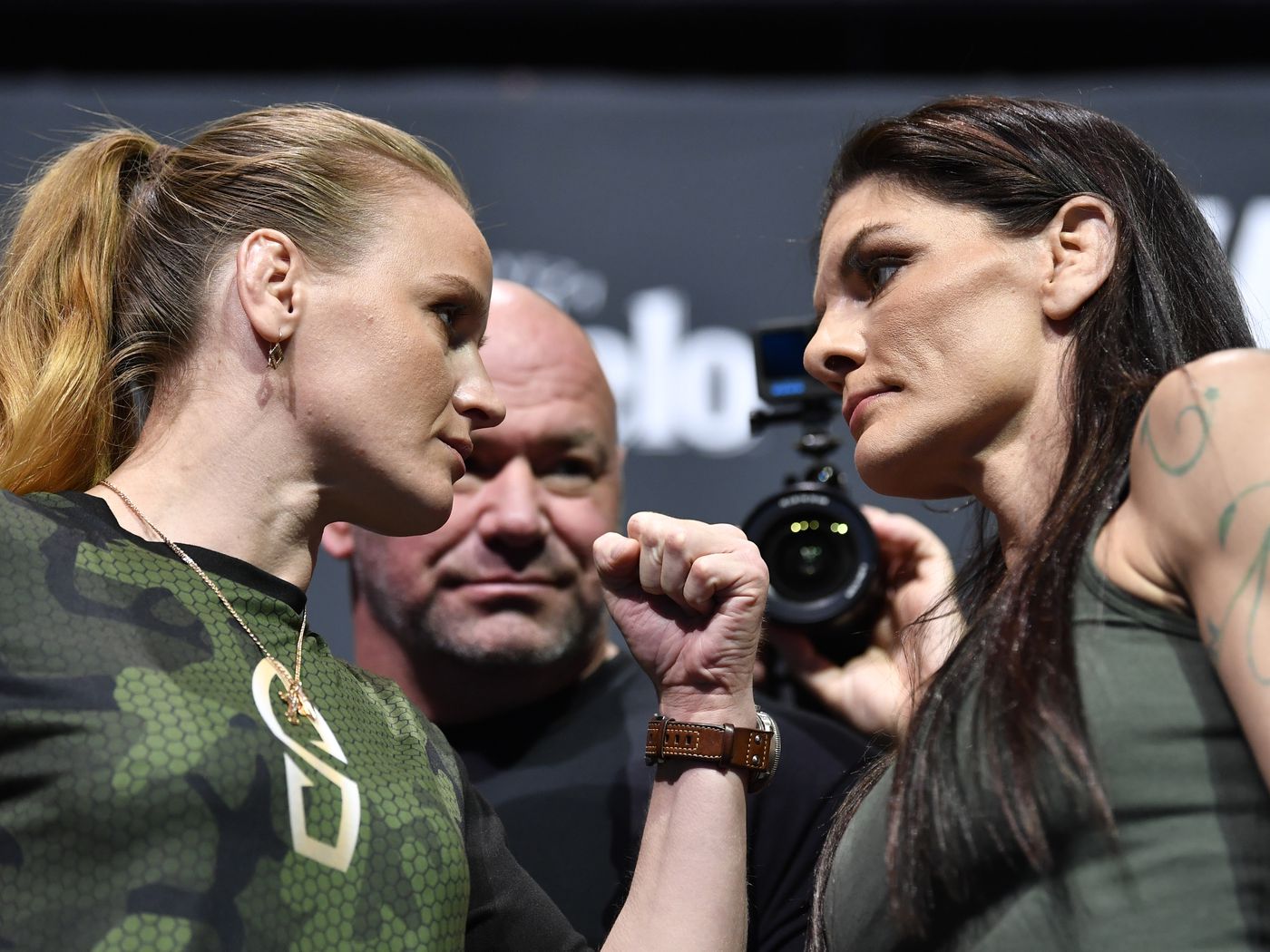 Murphy (15-4) comes into the bout ranked No. 3 in the flyweight division, though its an open question as to whether anyone is truly a contender to Shevchenko's throne.
Murphy sees a chance: 'Nobody's perfect'
That said, Murphy is as strong a candidate as any. The 38-year-old has won her past five fights, including a split decision victory over Joanne Calderwood in June. And while she acknowledges that Shevchenko is an outstanding champion, she's not counting herself out of the fight.
"Nobody's perfect, but she is a well-rounded fighter," Murphy told MMA Junkie. "You don't get to be where she's at by not being well-rounded and not being really, really damn good at everything, but everybody is human. Everybody has habits and things that are exploitable. Everybody has weaknesses. Anybody who thinks they don't have a weakness, that in itself is a great weakness. Everybody makes mistakes."
If Murphy can uncover and exploit those weaknesses, she'll be among the first. It's not just that Shevchenko has won seven straight fights – 14, if you look at all opponents other than Nunes – but the dominating way in which she has held on to her title. There have been precious few moments when Shevchenko found herself in any sort of trouble, and she hasn't had much difficulty recovering from those low points.
Odds heavily favor dominant champion
Shevchenko knows that Murphy will throw everything she has into an effort to take the flyweight title. But many others have already tried, and the champion doesn't see anything special about this latest threat to her belt.
"For all the years that I was fighting, it's kind of hard to surprise me with something special if you are not a superhuman," Shevchenko told MMA Junkie. "I know she is well-rounded. I know she is strong. I know she is dangerous. This is everything that I have to know about her. But something special that I could put pressure on my shoulders? No."
---
Shevchenko vs. Murphy Odds (via PointsBet)
Valentina Shevchenko: -1667
Lauren Murphy: +725
Method of Victory
Shevchenko by KO/TKO: -121
Murphy by KO/TKO: +2000
Shevchenko by Submission: +340
Murphy by Submission: +2200
Shevchenko by Decision: +195
Murphy by Decision: +1400
Draw: +6600
---
Oddsmakers can't see a realistic path to victory for Murphy, either. PointsBet lists Shevchenko as a massive -1667 favorite, with Murphy attracting +725 as the underdog. Shevchenko rates as a -121 pick to win by knockout as well, though she's can simply dominate fights and win by decision (+195) as well.
But even if Shevchenko expects a routine victory, she says this fight is as special to her as any other.
"It's special because of the training, preparation, and everything," Shevchenko said. "No matter how many times you fight, if you're in the right mood, you're going to feel all nervous all over again and again."