The No. 6 Oregon Ducks (11-2) will take on the No. 8 Wisconsin Badgers (10-3) in the Rose Bowl Game on Wednesday in a battle between two powerhouse programs that narrowly missed out on playoff spots.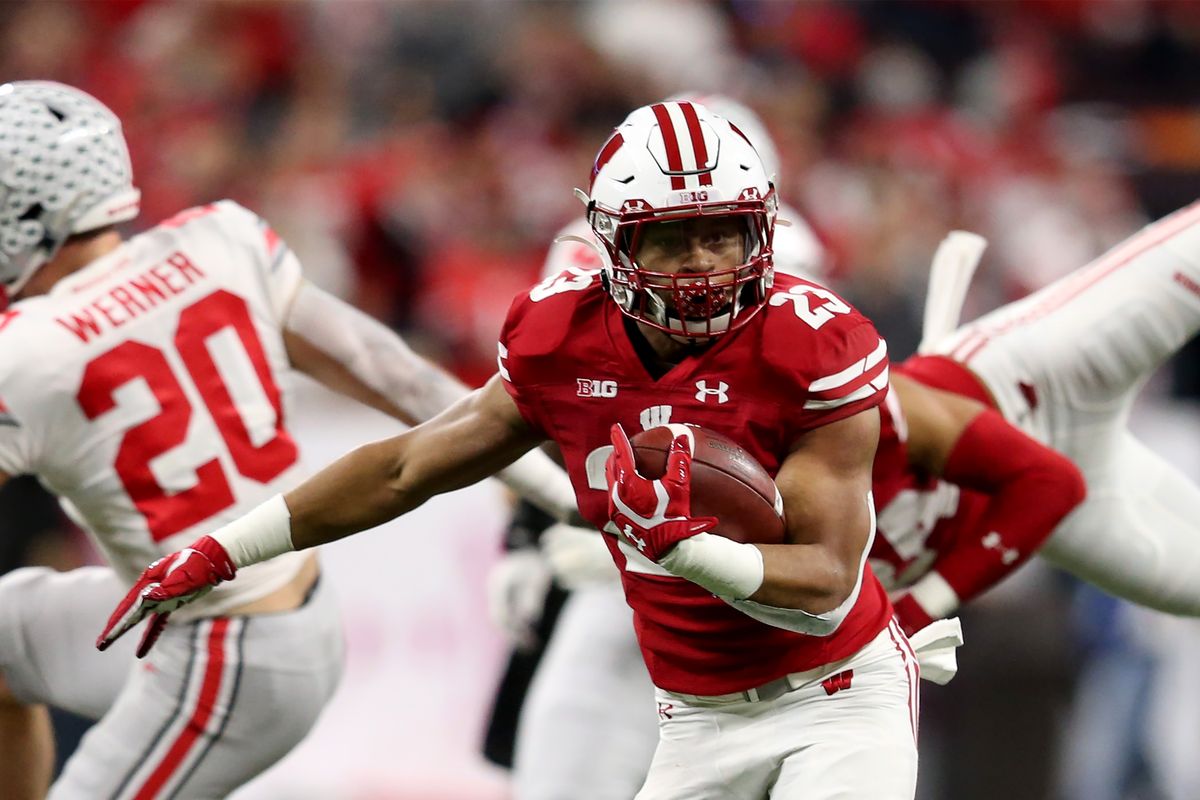 The Ducks and the Badgers provide a traditional Rose Bowl matchup between teams from the Pac-12 and Big Ten, as well as a rematch of the 2012 game, which Oregon won 45-38.
Defenses Likely to Shine on New Year's Day
It's unlikely that so many points will be scored this time around. While both teams are more than capable of putting up points, these two squads are best known for their elite defensive units: Wisconsin ranks seventh in scoring defense, giving up just 16.1 points per game, while Oregon is right behind them in eighth, allowing an average of 16.8 points per contest.
At FanDuel Sportsbook, Wisconsin as been installed as a 3-point favorite, with the total on the game set at just 51.5 points.
Wisconsin comes into the Rose Bowl off of a 34-21 loss to Ohio State in the Big Ten Championship. The Badgers held a 21-7 halftime lead over Ohio State before the Buckeyes dominated the final 30 minutes, scoring 27 unanswered points to cap an undefeated regular season.
Wisconsin, Oregon Not Disappointed by Rose Bowl Berths
A win would have put Wisconsin into the discussion for a College Football Playoff berth, but given the prestige of the Rose Bowl, nobody on the Badgers' roster is feeling disappointed about where they ended up in the postseason.
"They call it 'The Granddaddy of Them All,' and I think it's fitting. All the bowl games we've been able to go to, you appreciate, and they're great experiences. And yet this one is special," Wisconsin coach Paul Chryst told reporters during media day. "It's in maybe one of the best, if not the best, settings in all of football. And when we found out we had an opportunity to play in it, I was really excited for our players, because it is a heck of an experience."
Oregon, on the other hand, is coming into the Rose Bowl on a high. Beating Utah in the Pac-12 Championship wasn't enough to vault the Ducks into a playoff position, but it did earn them a trip to Pasadena — one that Oregon coach Mario Cristobal says his players will treasure.
"For our West Coast players, this has been their dream, always," Cristobal told reporters. "They're been watching this for a long, long time. Since they've been knee-high and playing little league football, this has been a goal for them. And now it's a reality."
Wisconsin will be the highest-ranked team Oregon has played this year, and potentially – with apologies to Auburn –the most talented squad they've faced yet. That doesn't scare Cristobal, but he has acknowledged just how good the Badgers, are and what the Ducks must do to beat such a solid team.
"Nothing but our very, very best will be good enough," Cristobal said. "A team as good as Wisconsin, the players that they have, the way they're coached, their scheme, their physicality, their athleticism, there's nothing, nothing in the world but our very best that will be good enough on Wednesday."