Cristiano Ronaldo upset Manchester United's supporters after images taken outside the club's Old Trafford stadium during the second half of the friendly against Rayo Vallecano (1-1) appeared to show him leaving long before the end of the match. Against Rayo, Ronaldo played his first minutes during the current preseason after not taking part in training throughout the summer.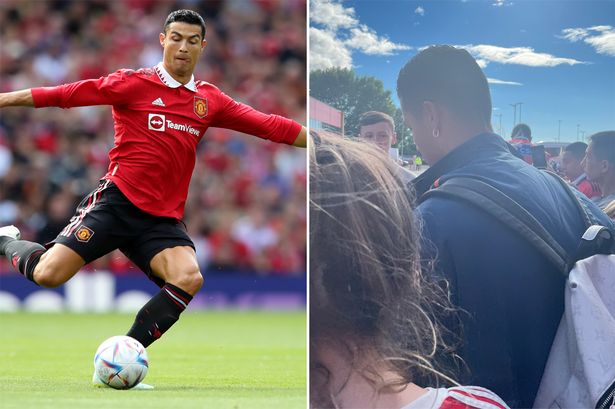 The five-time Ballon d'Or winner tried to find another club, but all the big names turned down the chance to sign him. New United manager Erik ten Hag insists Ronaldo is part of the plan for next season, while the club's hierarchy has informed the player and his representatives that they don't plan on selling him.
Ronaldo played the first 45 minutes in the game against Rayo before being subbed off at halftime to make way for the young Amad Diallo. The Ivory Coast attacker went on to score United's only goal of the day just three minutes after coming on. Ronaldo chose not to watch the second half from the stands or the United bench, leaving the stadium early.
Cristiano Ronaldo and other #mufc players in the director's box left the match early which was sanctioned by Ten Hag, reportedly to beat the traffic and crowds.

— The United Stand (@UnitedStandMUFC) July 31, 2022
Who can make a deal for Ronaldo happen?
The 37-year-old returned to Manchester last week, holding talks with club officials. According to sources inside United, he couldn't be convinced that staying is his best option. Ronaldo wants to play Champions League football and continue his chase of records at the highest level. At the moment, Sporting Lisbon is best placed to sign him if he's to leave Manchester a year before the end of his contract. Atletico Madrid could also become an alternative if the club figures out the numbers behind such an impactful financial move.
Last season, Ronaldo netted 24 times for United across all competitions, topping the goal-scoring list at the club. In the Premier League alone, he scored 18 times, just behind the league's Golden Boots Mohamed Salah and Son Heung-min, who were tied at 23 goals each.
Cristiano Ronaldo seemingly left Old Trafford before the full-time whistle #mulive [@CantonaManc] pic.twitter.com/7I1H0pk0w5

— utdreport (@utdreport) July 31, 2022
Odds drop on Ronaldo staying at United
Compared to Friday, the bookies have lowered the odds on bets predicting Ronaldo won't leave United before the end of the transfer window. Ronaldo staying went from -200 to -180 despite his early exit from Old Trafford on Sunday afternoon. Ronaldo is at +300 to join Sporting Lisbon and at +750 to sign for Atletico Madrid. Chelsea, who at one point this summer considered a bid for Ronaldo, now stands at +1100.