After a quiet month following Euro 2020, rumors are increasing around Cristiano Ronaldo. Real Madrid and PSG are both linked to him. Ronaldo has 12 months left in his contract with Juventus.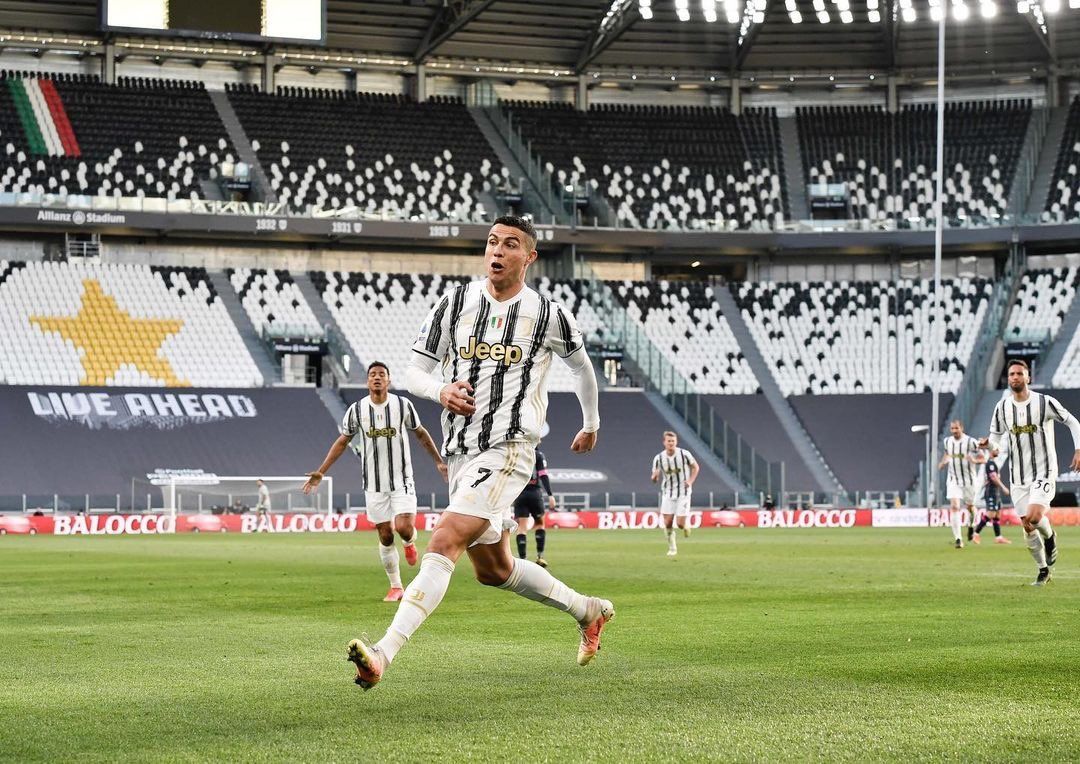 The 36-year old hasn't informed Juventus that he's looking for a move away from Serie A. The club hasn't been officially approached by any of the teams either.
Spanish TV Show El Chiringuito reported on Monday that Real Madrid's coach, Carlo Ancelotti, tried to tempt Ronaldo away from Juventus. During the show, journalist Edu Aguirre said the Real Madrid players are also welcoming the idea of Ronaldo coming back. Ronaldo left Santiago Bernabeu in 2018 after nine years at the club. Juventus paid $120 million in return for his services.
In Turin, Ronaldo won two Serie A titles, but failed in all three of his attempts to regain Champions League glory. Following Juve's dismal domestic campaign last season, strong signs suggested Ronaldo will continue his career elsewhere. The five-time Ballon d'Or winner even moved many of his luxury cars to Lisbon late one night, fueling rumors.
Ancelotti: 'It never came to my mind to sign Ronaldo'
What's certain is that Ronaldo's next club won't be Real Madrid. Coach Carlo Ancelotti addressed the speculations himself through a post on Twitter. "Cristiano is a legend of Real Madrid and has all my love and respect," Ancelotti wrote. "It never came to my mind to sign him. Let's look forward," the manager added.
Cristiano es una leyenda del Real Madrid y tiene todo mi cariño y respeto. Nunca me he planteado ficharle. Miramos hacia adelante. #HalaMadrid

— Carlo Ancelotti (@MrAncelotti) August 17, 2021
Ronaldo and Ancelotti share a great relationship since Ancelotti's previous time in charge of Real. Shortly after the message was posted on Ancelotti's account, Ronaldo came forward himself. In the post, he only refers to Real Madrid and not to PSG, the other glam club rumored to be after him.
"More than the disrespect for me as a man and as a player, the frivolous way that my future is covered in the media is disrespectful to all the clubs involved in these rumors, as well as to their players and staff," Ronaldo argued.

"My story at Real Madrid has been written. It's been recorded. In words and numbers, in trophies and titles, in records, and headlines. It's in the Museum at the Bernabeu Stadium and it's also in the minds of every fan of the club," he said.
As talks around Kylian Mbappe's potential transfer from PSG to Real Madrid intensified, Ronaldo became an easy target for an "all-star team" debate in Paris. Sources close to him were quoted as saying he would welcome a move to PSG, which signed Lionel Messi and Sergio Ramos this summer. The Barcelona and Real Madrid captains are two of the new pillars used by PSG at the galactic foundation of their fresh Champions League attempt.
Based on PSG's absence from Ronaldo's social media message, bookies place the French giants at +350 to sign him this summer. Manchester United is now at +400, with Liverpool at +700, and Real Madrid at +800. The transfer window for clubs in France closes on Aug. 31, so there are still two weeks left for potential activity.