Kylian Mbappe is looking for a way out of Paris one year before his contract at Parc des Princes runs out. According to various media sources, Mbappe wants to play for Real Madrid as soon as possible.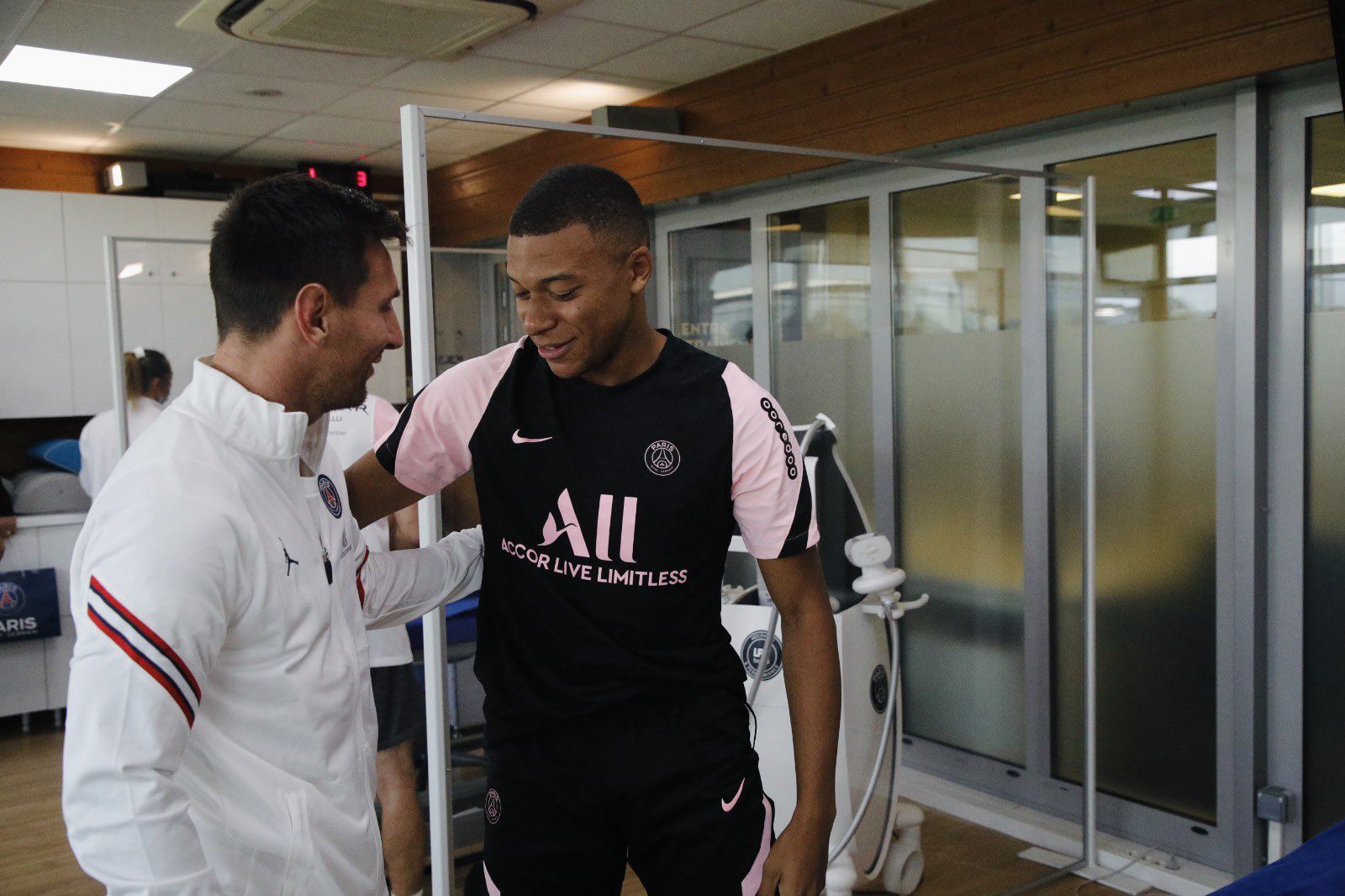 During the highly popular Spanish football show El Chiringuito, it was revealed that Mbappe asked PSG chairman Nasser Al-Khelaifi for a personal meeting. According to the show's sources, the 23-year-old forward wants to join Real Madrid as soon as possible, and not wait one more year until he becomes a free agent.
At Lionel Messi's official unveiling as PSG's newest player, Al-Khelaifi firmly denied any intention to sell Mbappe, even if Paris faces a tough challenge in meeting the league's Financial Fair Play rules.
French media claims Paris has only received around $10 million out of the $200 million they set as a target for the current transfer window. No fewer than 10 fringe players are for sale, with Paris hoping to find them new teams without the need to involve Mbappe in any piece of business. Real Madrid could bid as high as $150 million for the French superstar, an astronomical fee considering he has just one year left in his contract.
According to The Athletic, players including Icardi, Abdou Diallo, Thilo Kehrer, Idrissa Gueye, and Rafinha are all on the block, with PSG now waiting for the right bids.
Paris. The City of Lights 🇫🇷

Art, culture, history… and football.

From Ronaldinho to Ibrahimovic to Beckham – PSG has become the home of the stars ✨

And it's all been leading here.

Messi. Neymar. Mbappe. 𝘔𝘢𝘨𝘯𝘪𝘧𝘪𝘲𝘶𝘦.

It's time for the MNM 😎 pic.twitter.com/LhImv9qWQP

— Goal (@goal) August 16, 2021
Italian paper Gazzetta dello Sport reports that Mbappe was anything but happy after Messi's transfer to PSG. The Frenchman turned down several attempts from the Paris giants to extend his stay at Parc des Princes beyond 2022. Mbappe was the star of the first two games PSG played in Ligue 1 this season, with Messi and Neymar still unfit to compete.
"The PSG fairytale trident could lose Mbappe, annoyed by the arrival of Messi," Gazzetta dello Sport notes. "Kylian will communicate his decision in a few days," the paper adds. Even so, Al-Khelaifi believes there's no better place than PSG for Mbappe to win trophies.
"He has no more excuses. Today, PSG is one of the best teams in the world. I am optimistic, Mbappe has every reason to stay," Al-Khelaifi argued.
Bookies have Mbappe staying with PSG at -110, while a move to Real Madrid is currently at -175. All other possibilities seem to be long shots. Liverpool is now at +500, with FC Barcelona at +1300. Bayern Munich and Man City are further behind, at +2400 both.
PSG has won both of its games since the beginning of the campaign. After beating Troyes away 2-1 on Opening Day, Paris finished the masterpiece presentation of the five superstars it signed this summer with a 4-2 win over Strasbourg on home ground. Mbappe was booed by large parts of the public when teams were announced. He seemed unbothered and put on a "Man of the Match" performance to help PSG win.