The Houston Rockets used a balanced scoring attack and a fourth quarter burst to rout the Golden State Warriors 127-105 on Wednesday night.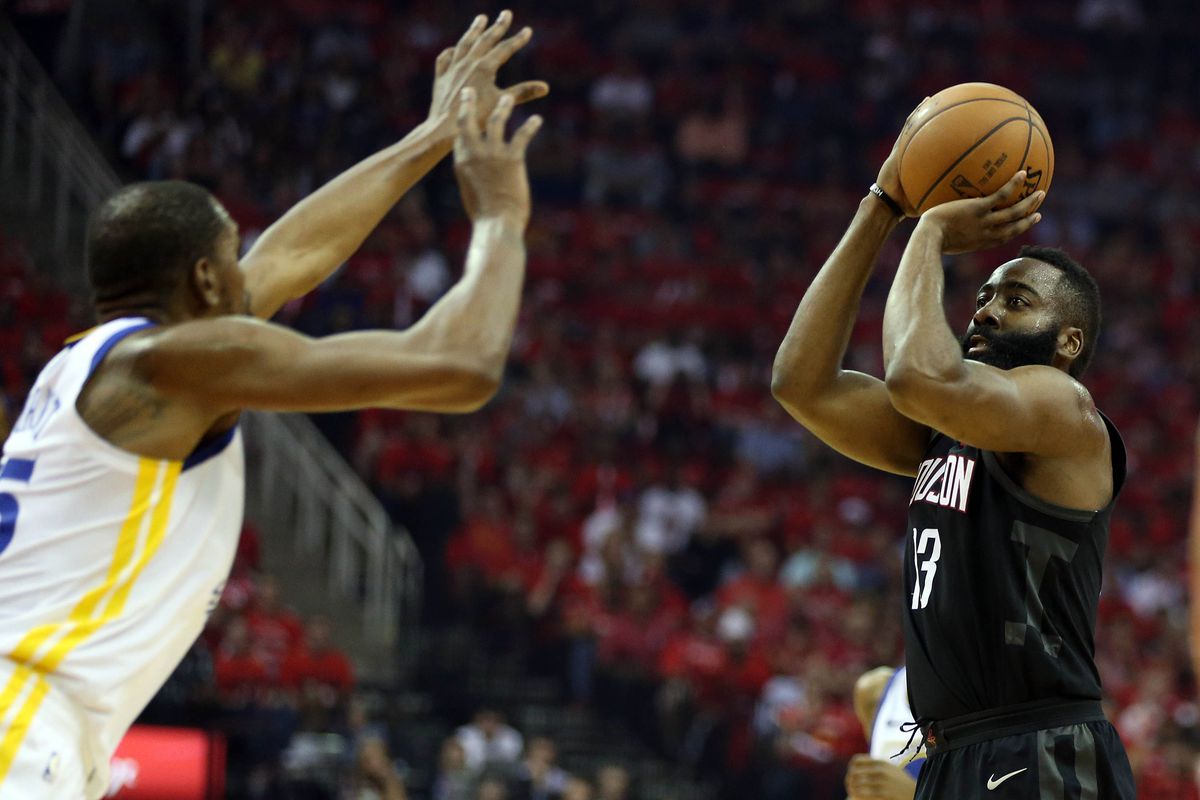 The win was critical for the Rockets, who tied up the Western Conference finals at one game apiece as the series now heads to Golden State for Game 3.
Late Burst Puts Game Out of Reach
Houston led the game almost wire to wire, never trailing after the first quarter. While the Warriors managed to get within 11 points early in the fourth, the Rockets then went on a 19-2 run to grab a 28 point lead with only five minutes to play, effectively putting the game away.
The Rockets attack was led by James Harden, who scored 27 points and grabbed 10 rebounds, and Eric Gordon, who scored 27 points off the bench.
Kevin Durant was able to counter with 38 points for Golden State. But Stephen Curry and Klay Thompson were held to just 24 points combined, with the duo shooting just 3-12 from three-point range.
"We can beat anybody, anywhere at any time playing the way we play," said Houston coach Mike D'Antoni.
Analysts have pointed to a number of factors that contributed to the Rockets' success in Game 2. Houston didn't panic or change their game plan after a disappointing first game, and Curry hasn't looked entirely healthy since returning from his left MCL injury. But Golden State coach Steve Kerr offered a more holistic view after the game.
"We got outplayed the whole game," Kerr said. "You can look at it any way you want…but it didn't matter who we had out there tonight, we got beat."
Kerr even joked about the Curry injury with reporters during his postgame press conference. When asked how much of an impact the lingering leg problem was having on Curry's performance, Kerr paused for a moment, then said "13.7 percent" with a smile, prompting laughter from the room.
Rockets Double Down on Isolation Plays
If there was one notable area of improvement for the Rockets on Wednesday, it came in their offensive sets. While the team took criticism for relying heavily on isolation sets in Game 1, Houston stayed with that approach in Game 2. They just performed much better, showing how potent their offense can be when things are going right.
"Everyone wants to talk about iso-ball," Gordon said after the game. "They're going to play iso-ball and we're going to play iso-ball. What we did this time, when we played iso-ball, was hit the open man, who would hit the next shot. We were just passing the ball better."
According to statistics from Second Spectrum, the Rockets actually ran 46 isolation plays on Wednesday. That's one more than in Game 1, which was already the most any team had run over the past five years. The key difference was that Houston spread the ball around more rather than solely relying on Harden to carry the offensive load.
The win for the Rockets will keep them in the series, but there's no doubt that the Warriors have the advantage after stealing a game on Houston's home court. According to Ladbrokes, Golden State is now a 1/3 favorite to win the series. The Warriors will likely be heavy favorites in each of their home games, with Bwin giving them a 7.5-point edge in Game 3.