Welcome to Bowl Season! Can you keep up with all those college football bowls with random and bizarre sponsors? It's difficult to sift out the legitimate bowls from the made-up bowls on social media meme accounts. After thorough research at OG headquarters, we came across 13 rejected college football bowl names and sponsors, such as the Ben & Jerry's Phish Food Bowl, the Fortnite Bowl, Goldman Sachs Bankster Bowl, Baby Yoda Bowl, and the White Claw Bowl.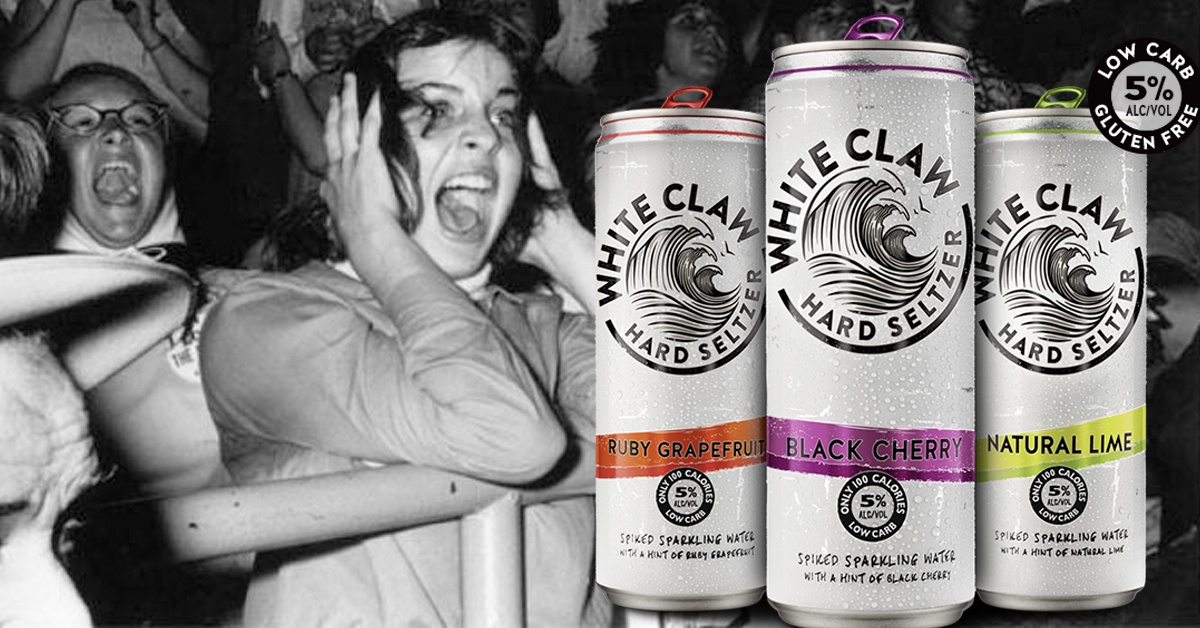 Sometimes, the strangest ideas are best left on the cutting room floor. But hey, collegiate sports is big business in America. Bowl season is the confluence of amateur athletics, college football excellence, and gross consumerism.
2019-20 Rejected College Bowls
Ben & Jerry's Phish Food Bowl
Danny Trejo Taco Truck Bowl
Tim Horton's Ehhh Bowl
Bankster Bowl
Bootie Litter Lasercats Bowl
Instagram Influencer Bowl
White Claw Bowl
Oculus VR Bowl
Chico's Bail Bonds Bowl
Baby Yoda Bowl
Pied Piper/Hooli Bowl
Fortnite Bowl
Rex Ryan's Let's Get a Snack Bowl
Let's not get any of these potential names confused with the names of actual college football bowls, such as the Bad Boy Mowers Gasparilla Bowl, Cheez-It Bowl, Northrop Grumman Military Bowl, Tony the Tiger Sun Bowl, TaxSlayer Bowl, and the Lending Tree Bowl.
Ben & Jerry's Phish Food Bowl
Burlington, Vermont is known for three things: 1) It's the birthplace of Ben & Jerry's delicious ice cream, 2) it's hometown to the jam-band, Phish, and 3) it's the town where Bernie Sanders started his political career as mayor.
Burlington should host an annual Ben & Jerry's Phish Food Bowl that can also double as a Phish winter music festival. The Vermont Catamounts will be a perpetual participant, and they get to play teams from other super-hippie schools with marginal football teams.
You won't have a problem filling the stands with fans so long as hippies from all over the country are aware that Phish will play the halftime show, and perform a special musical costume cover. If it happens to be Pink Floyd's "Dark Side of the Moon," the entire second half will be canceled, and the team with the most points at halftime will be awarded the Jon Fishman Golden Muumuu trophy.
Danny Trejo Taco Truck Bowl
Why isn't there a college bowl to celebrate Danny Trejo? Trejo is a consummate character actor turned taco entrepreneur. He'd be the perfect pitchman to bring a bowl game to Bakersfield, CA. The pre-party scene will be completely lit with taco trucks every 100 yards around the stadium. UCLA and USC are so bad these days, they'll be more than willing to participate in the bowl season. Besides, who doesn't love Tacos?
Tim Horton's Ehhh Bowl
It's time to send college football north of the border to the great Canadian hinterlands. Tim Horton's is like Canada's version of Starbucks, Dunkin' Donuts, and church all rolled into one instruction. You know why Canadians can drink so much whiskey and beer without hangovers? Their aspirin has codeine in it, and Tim Horton's donuts have magical healing powers. The Tim Horton's Bowl would be a perfect spot for one of those tiny schools in New England, or any team in the Dakotas.
Bankster Bowl
Sponsored by Goldman Sachs and JP Morgan Chase, the Bankster Bowl is hosted in the Hamptons on a large swatch of grass in between Lloyd Blankfein's pool house and his 500-foot statue of Marcus Goldman. The winning team will receive a Bankster Bowl fleece hoodie and internships at either Goldman or JP Morgan. The losers will have to take out several thousand dollars in subprime mortgages.
Bootie Litter Lasercats Bowl
It goes without saying that only schools with cat-related mascots are eligible to play in the Lasercats Bowl. This is amazing news for Northwestern alums. Their beloved Wildcats can finally qualify for a bowl game with a losing record.
Instagram Follow and Like Influencer Bowl
The two teams with the most IG followers will participate in the annual Instagram Influencer's Bowl in Los Angeles. Players will be forced to take selfies before every snap, or face a five-yard penalty. Don't confuse this influencer-heavy bowl with the defunct Fyre Festival Bowl that featured several Kardashians and a fictitious school named St. Copius of Northern Illinois.
Baby Yoda Bowl
The suits at Disney need to boost the numbers for their new online streaming service, so what's a better marketing tool than Baby Yoda? Sorry for the spoilers, but there's an adorable baby version of Yoda (or whatever species Yoda is called in the George Lucas universe) in the new series, "Mandalorian", which is its own version of clever marketing because, who doesn't love baby Yodas? Ever since I was a little kid, I dreamed about an intergalactic-themed bowl game that would combine my two biggest passions: football and Star Wars.
Oculus VR Bowl
The future is now with a virtual reality bowl. Players, coaches, and fans don't even have to leave their own homes to participate in this futuristic bowl. You can experience what it's like to be on the sidelines, rage it up in a baller suite, or sit in the last row with binoculars. There's also a special "Zebra Mode," where you get to be one of the on-field officials. Or, if you have control issues, you can be one of the booth review officials and let the outcome of the game rest on your call.
White Claw Bowl
It ain't a party until you show up with a case of White Claw party water. Trust us, there's no a better place to party with college co-eds than the annual White Claw Bowl in Nashville, Tennessee. The White Claw Bowl, aka the Becky and Kayla Bowl, will feature one of the loudest and most lubricated crowds on the bowl schedule.
Chico's Bail Bonds Vegas Bowl
Mistakes happen and, sometimes, things get a little stressful around the holidays. That's when you need a reputable bail bonds professional to spring your loved ones out of prison. If you know people that make a lot of foolish mistakes in Las Vegas under the influence of alcohol, but they're not a flight risk, then Chico's Bail Bonds is the ideal fixer to bail your crazy kin out of the slammer. Chico's Bail Bonds is also a well-known sponsor of little league baseball teams across America, and has been backing amateur athletics since the early 1970s.
Pied Piper/Hooli Bowl
Don't you love product placement? HBO figured out a way to promote the final season of "Silicon Valley" by sponsoring their very own bowl game to be played up in Santa Clara. It will be a utopian paradise with jocks and nerds commingling together in harmony like the end of the first "Revenge of the Nerds" movie, except everyone has mobile phones now.
Rex Ryan's Let's Get a Snack Bowl, Sponsored by Generic Snack Packs
Rex Ryan is a man who loves his snacks. The ex-New York Jets head coach will even take a snack break while berating his players, because that's an exhausting activity that often requires caloric boosting.
Fortnite Bowl
Who actually wants to see another bowl game with two marginal teams? Wouldn't it be much cooler if players on both teams slugged it out in battle royale mode during a couple rounds of Fortnite? The last one standing wins the Fortnite Bowl for their school. Even better — the winner gets to team up with Ninja in the next celebrity pro-am.