Reggie Jackson secured a contract buy-out with the Detroit Pistons and, once he clears waivers, he's expected to sign with the LA Clippers. The Clippers are looking to bolster their reserves with Jackson, creating what could become the best and deepest bench in the NBA.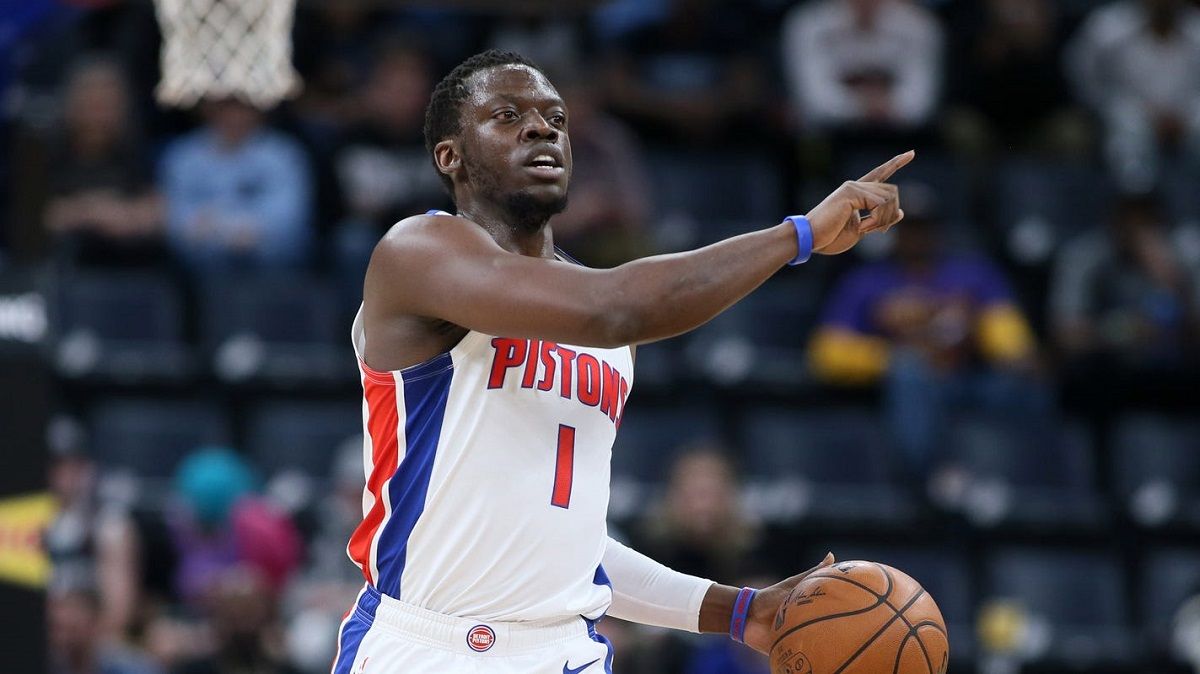 In nine NBA seasons, Jackson averaged 12.9 points and 4.4 assists per game. He's a career 42.7 percent shooter, including 22.5 percent from 3-point range, and 85.7 percent from the free throw line.
This season with the Pistons, Jackson averaged 14.9 points and 5.1 assists per game. He appeared in only 14 games after missing the first half of the season with a back injury.
Jackson, 29, played his collegiate ball at Boston College. The Oklahoma City Thunder drafted Jackson late in the first round of the 2011 NBA Draft. Jackson spent the first three and half-seasons of his career in a bench role with the Thunder where he backed up James Harden.
The Thunder traded Jackson to the Detroit Pistons in 2015. He stepped into a starting role and flourished. He averaged a career-high 18.8 points per game in the 2015-16 season.
Jackson and Paul George are close friends. The two always wanted to play together, and now it looks like they'll get their wish. But can they win an NBA title together?
Clippers Best Bench in NBA?
The Clippers are led by their two stars, Paul George and Kawhi Leonard. They're still getting to know each other as teammates, yet still managed to win 37 games for the third-best record in the Western Conference.
With the addition of Jackson, the Clippers strengthened a bench that was already one of the best in the NBA with Lou Williams and Montrezl Harrell.
Williams is Mr. Sixth Man. Williams (19.5 ppg) is instant firepower off the bench for Doc Rivers. Harrell averages 18.8 points and 7.1 rebounds off the bench.
The rest of the Clippers deep bench includes Landry Shamet (10.6 ppg) and JaMychal Green (6.4 ppg and 6.4 rebounds).
LA Clippers Bench
Montrezl Harrell
Lou Williams
Reggie Jackson
JaMychal Green
Landry Shamet
Jackson will join Williams and Harrell in the second unit that can now match up with several starting squads.
The Clippers recently added Marcus Morris after securing him in a trade with the New York Knicks. Morris has been starting since joining the Clippers.
The report of Jackson joining the Clippers hasn't altered the futures markets. The Clippers are still 3/1 odds to win the 2020 NBA Championship according to William Hill. The Milwaukee Bucks are the new favorite to win the NBA title at 5/2 odds. The LA Lakers share similar title odds with the Clippers at 3/1.