If the Champions League group stage ended after just two games, then both Inter Milan and Real Madrid would have failed to make the knockout rounds. Thankfully, these European stalwarts still have four chances to make their case, starting with a match against each other in Spain on Tuesday.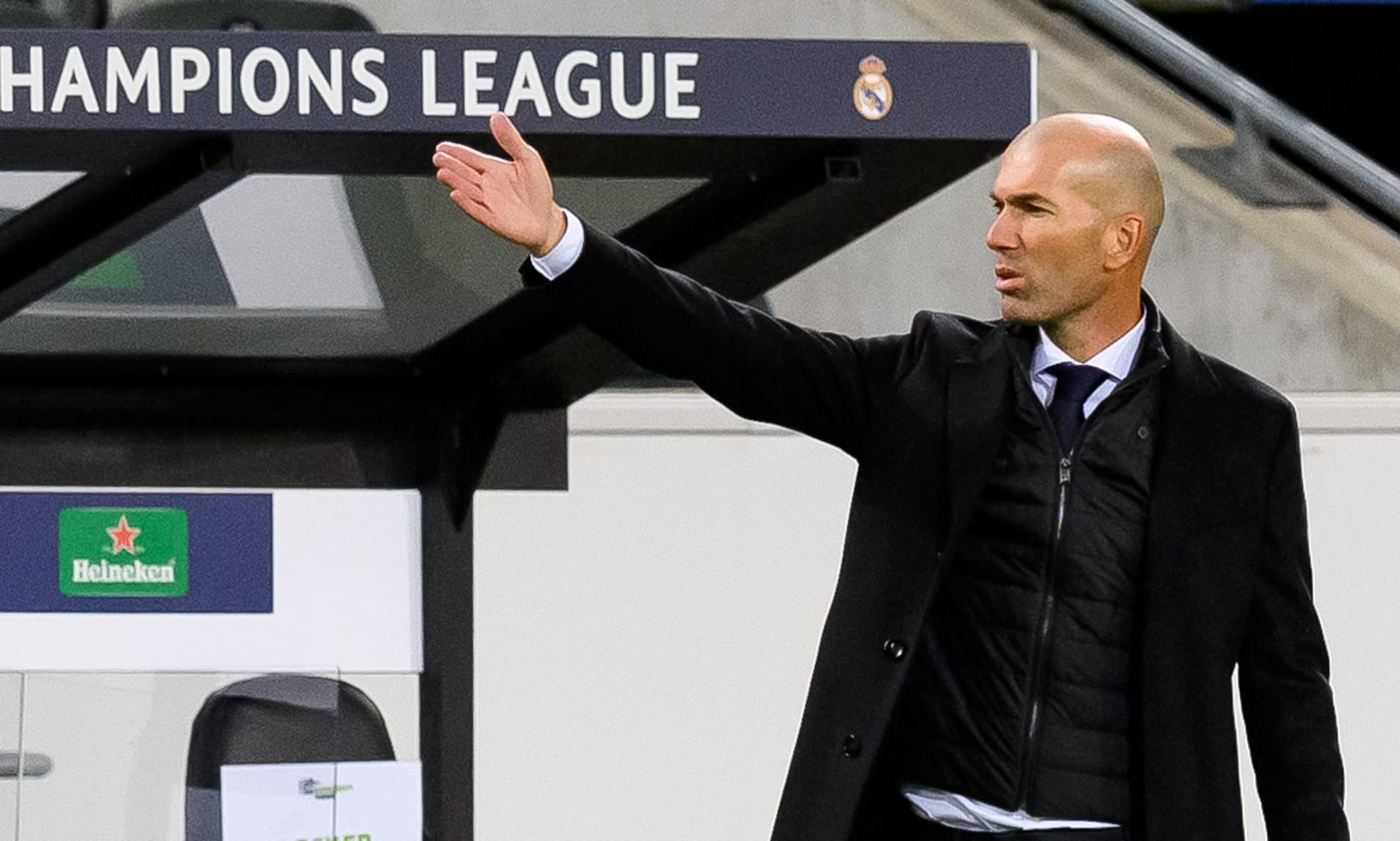 Real Madrid suffered a shock loss to Shakhtar Donetsk earlier in Champions League play, while Inter drew each of its first two matches.
Zidane's Job Hangs in the Balance
That leaves Real in last place with only a single point after two matches. Rumors are swirling that manager Zinedine Zidane could lose his job if he fails to deliver a win – or at least a strong performance – against Inter, though the former French international has dismissed those concerns.
"I don't think about that," Zidane said at a pre-match press conference. "I think positive. I think about tomorrow's game. We're lucky to play in the Champions League tomorrow. That's all we'll focus on. The rest is inevitable, but all we can do is prepare well and give everything."
---
Champions League Odds (via FanDuel Sportsbook)
Lokomotiv: +900
Draw: +370
Atletico Madrid: -280
Shakhtar: +220
Draw: +270
Mgladback: +115
Midtjylland: +260
Draw: +300
Ajax: -110
Red Bull Salzburg: +600
Draw: +490
Bayern Munich: -280
Real Madrid: -120
Draw: +290
Inter: +300
Atalanta: +210
Draw: +290
Liverpool: +110
Porto: -120
Draw: +250
Marseille: +350
Man City: -600
Draw: +650
Olympiakos: +1400
---
Still, Zidane admits that the match is critically important, if only for Madrid's Champions League hopes.
"It's a final and we are going to approach it like that," Zidane told reporters. "Three important points will be up for grabs and we are going to try to get them."
Inter doesn't find itself in quite as much trouble just yet. At two points, it is even with Borussia Monchengladbach for second place in Group B, though the Italian side would currently lose out on tiebreaks. That means Inter might be happy with a draw on the road. However, the opportunity to bury Real Madrid would make a win that much better.
Real Madrid Accustomed to Champions League Success
Inter coach Antonio Conte expressed the difference in the level of urgency at the two clubs by using similar – but notably different – language to Zidane.
"It's not a final. Let's say it's a very important elimination group match," Conte told reporters. "Both teams want to go forward. We will face a team equipped to win everything. It will be a tough match."
Inter will once again be without Belgian striker Romelu Lukaku, who continues to miss time with a thigh injury. That should only help Madrid, which enters the matchup as a -120 home favorite over Inter (+300).
Real is used to being the favorite in Champions League matches. The club won three straight trophies in the competition from 2016 through 2018 under Zidane's leadership, but fell to Manchester City in the Round of 16 in last season's tournament after he retook control of the squad. Zidane wants to see his team get back on top sooner rather than later.
"Last year, we didn't win the Champions League," Zidane said. "Things change, but we always aspire to win it. The players have that in their heads."