Manchester City will look to close out its Round of 16 clash against Real Madrid on Friday as the Champions League resumes play after a five-month delay.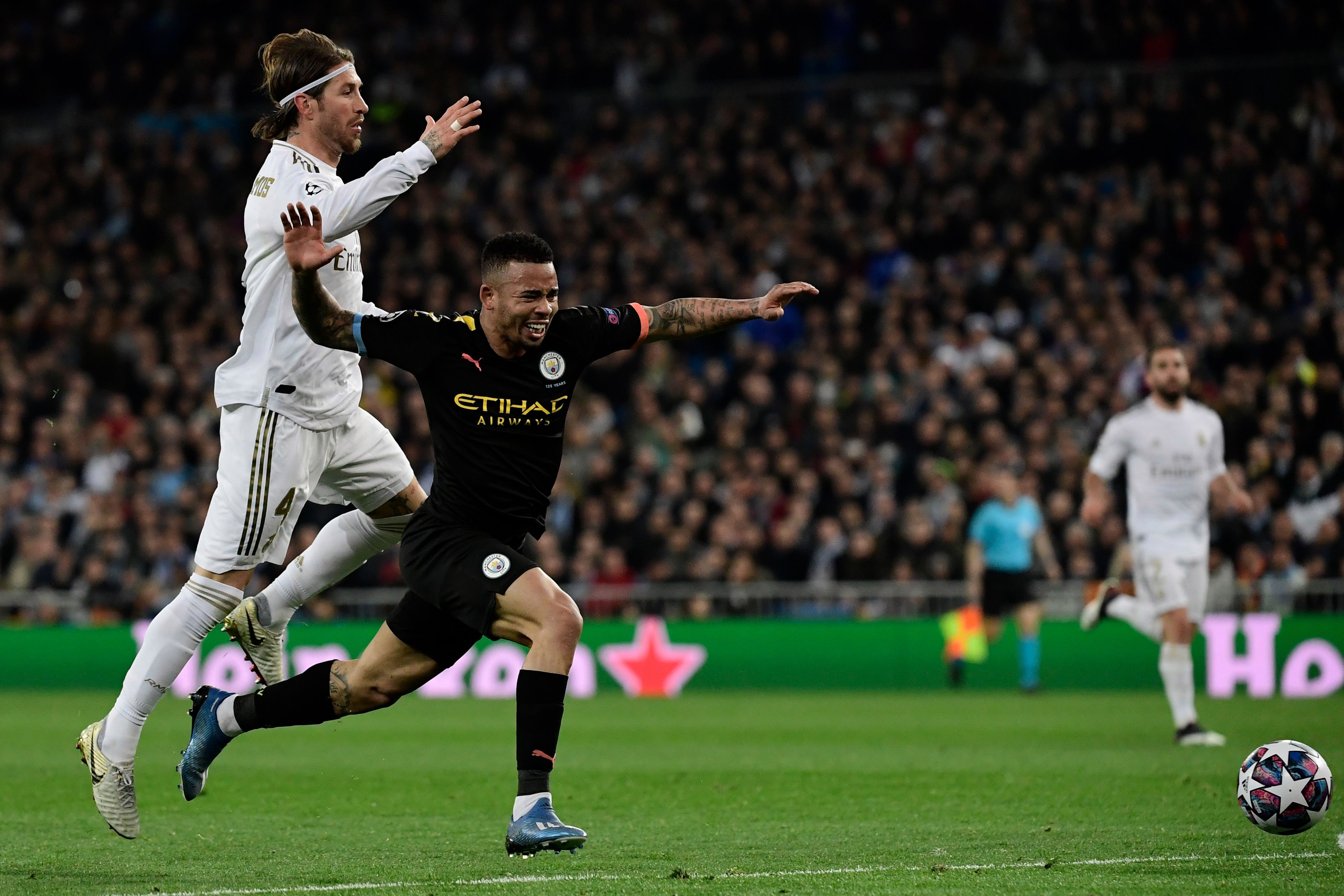 Home clubs will host the remaining Round of 16 matches, but the Champions League will shift to Lisbon for the quarterfinals next week.
Guardiola: City Must Win to Prove Champions League Mettle
Back in February, City traveled to Spain and beat Real Madrid 2-1, with the English side earning both a lead and two critical away goals. That means City will go through even with a 1-0 loss at the Etihad.
That puts the club in excellent position heading into the second leg. But City manager Pep Guardiola won't sit back and defend a lead on his team's home turf.
"We won 2-1 on their pitch, that is so important but the most important thing is to show that we can win this Champions League, not only this match," Guardiola told reporters in his press conference. "To win this Champions League we have to win our game and show we are better than anyone. The way I know this team it is the only way we can be successful."
Real still sees a path to victory, however, especially after a first leg that could have gone either way.
"The first leg was a top-quality game, with pressing from both teams. It was decided by the small details," Real defender Raphael Varane told reporters. "What we have to do is carry this experience with us and know that the small details make the difference in big games."
PointsBet sees City as an overwhelming -834 favorite to go through to the quarterfinals, with Real (+500) needing something special to advance.
Juventus, Lyon Both See Path to Quarterfinals
Friday's second Champions League match sees Juventus hosting Lyon. The match remains finely balanced, as Lyon scored a 1-0 win at home back in February.
Both Juventus (-121) and Lyon (-121) have every reason to think they'll go through. But the match may carry heavier implications for Juventus, where the outcome could decide whether manager Maurizio Sarri keeps his job.
Sarri says he's not worrying about that speculation, however, especially after the club just won its ninth straight Serie A title.
"I don't think it will be my last match," Sarri told reporters. "I think I'm dealing with top-level managers – they're not amateurs. They've already made their evaluations, independently of the result tomorrow."
Real Madrid won't be bringing Gareth Bale or James Rodriguez with them to Italy. According to manager Zinedine Zidane, he left Bale off the team because the winger didn't want to play.
"It's a personal conversation," Zidane said in a press conference on Thursday. "The only thing I can say is [Bale] preferred not to play. The rest is between him and I."