Real Madrid announced Monday that Santiago Solari was out as manager of the Spanish club, with former manager Zinedine Zidane taking over the job once again on a three-year contract.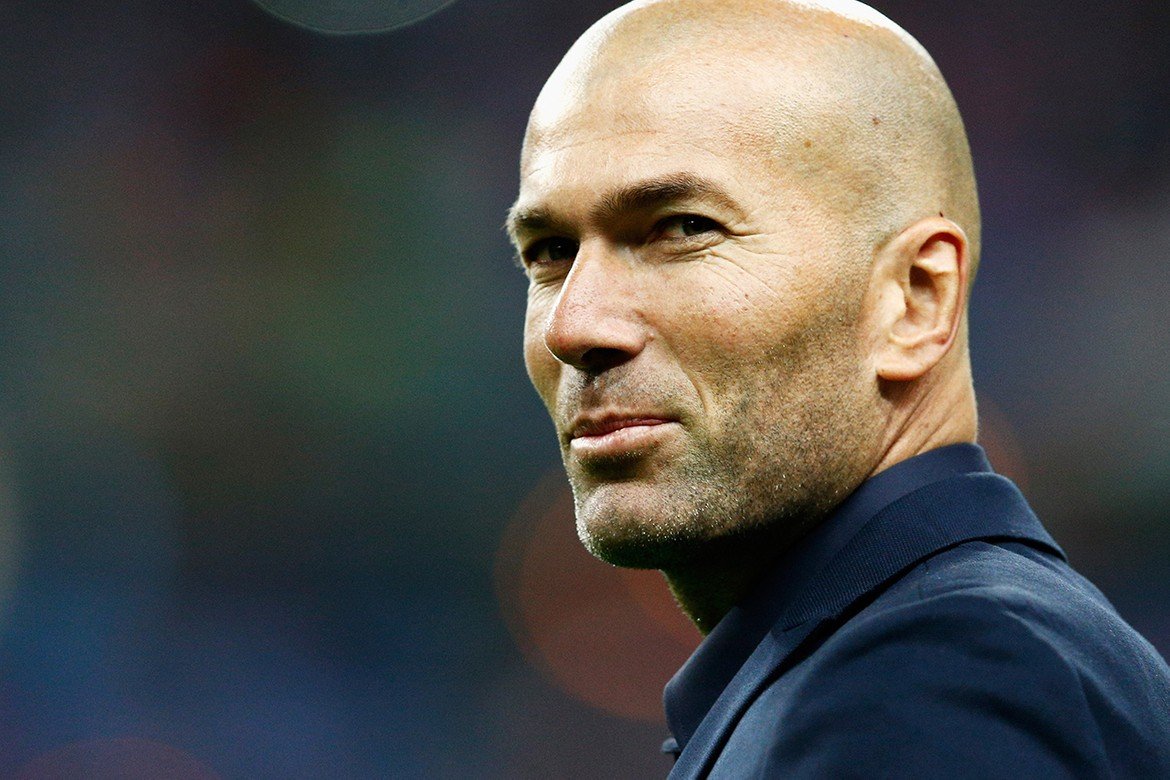 Zidane will take over the club immediately, with Real in the midst of a disappointing campaign that recently saw them eliminated from the Champions League Round of 16 after having won the competition three years straight.
Zidane Returns to a Real Mess
Madrid has also struggled in league play. They currently sit third in La Liga, 12 points behind Barcelona with little hope of working their way back into the title picture.
Zidane had been the manager of Real Madrid since 2016, but stepped down after leading the team to its third consecutive Champions League victory last May. Julen Lopetegui took over, but lasted only four months; Solari then spent five months in the post before being let go.
"Real Madrid thanks Santiago Solari for his work done and the commitment and loyalty he has shown to what is his home," the club said in a statement.
At a Monday press conference, Real president Florentino Perez welcomed Zidane back to the team, offering words of hope to fans who have dealt with a frustrating year for what has been a world class team for most of the recent past.
"We have a great squad, but after so many years of triumphs, we have not achieved what we expected," Perez told reporters. "That is why we welcome our new coach Zinedine Zidane."
Loss of Ronaldo Could Slow Return to Glory
It may be difficult for Zidane to immediately recapture the kind of glory that comes with winning three consecutive European championships. But the mood of the press conference suggested that the former French international would get his chance to once again shape Real's future, even if it took some time to do so.
Even Zidane took time at the press conference to point out that not everything was positive in his last season with the club, perhaps in an attempt to make sure expectations won't spiral out of control as he retakes the helm.
"I want to work again and put this club where it should be," Zidane said. "I do not want to forget what we won, but also not forget the bad things we did all together last year. We lost La Liga, we lost the Copa, we won the Champions ok, but I know where I am."
One of the biggest challenges facing Real is something Zidane or any manager can do little about: the fact that Cristiano Ronaldo left the team before this season on a transfer to Juventus. Madrid has failed to find a suitable replacement in their attack, with Gareth Bale struggling with injuries and poor form and nobody else seemingly able to fill Ronaldo's role adequately.
While Zidane has said he wants to see his team finish well this season to set the tone for next year, there's little chance of him rescuing anything significant for the club. William Hill is giving Real Madrid just 20/1 odds of winning La Liga, behind leaders Barcelona (1/25) and Atletico Madrid (12/1), who sit seven points behind.