Those who took the World Series favorite Dodgers to win in six were rewarded by the thinnest of margins thanks to a critical, mid-game pitching change.
Nursing a 1-0 lead in the bottom of the fifth, Tampa Bay Rays manager Kevin Cash pulled his starter and dipped into his fatigued bullpen. It was a decision that will likely be scrutinized for years to come.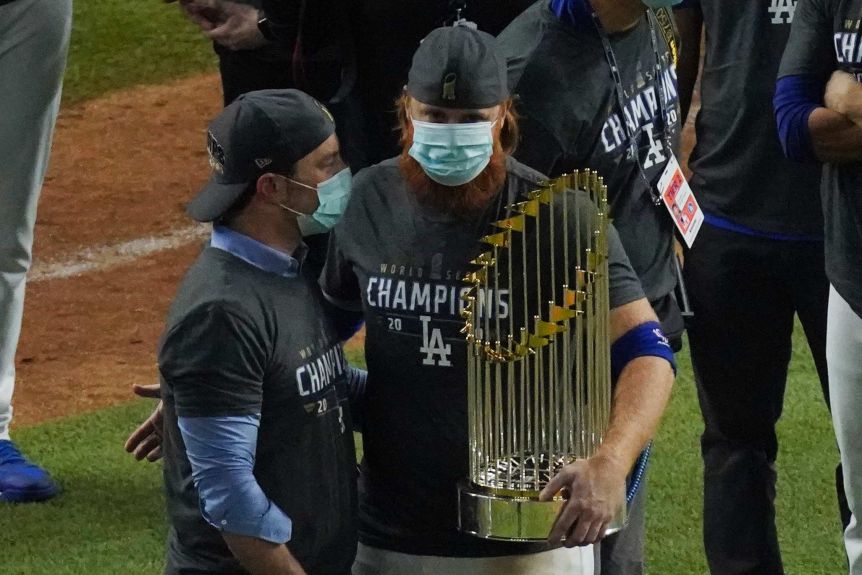 It's a move that statisticians generally love: protect a lead with a new look, fresh arms, and an optimized matchup. But it's also that type of a decision—pulling the hot hand—not often rewarded by the Baseball gods, not to mention one that is now frowned upon by science.
The decision arguably cost Cash and his team the lead, the game, and a shot at the knotting series as the Dodgers scored three off the Rays' bullpen, and ended up dog-piling on the mound for the first time since 1988.
Blake Snell Delivered … or Was Delivering
Rays starter Blake Snell was all-but-unhittable to that point, allowing just a pair of hits over five and one-third innings while throwing 73 pitches.
The tilt would have been over in under 90 minutes with barely 100 pitches thrown at the rate he was going.
After nine-hole hitter Austin Barnes hit a one-out single off the end of his bat, and with the top of the Dodgers' lineup due up, Cash went to Nick Anderson. The latter was the Rays' standout reliever all season, but had allowed at least one run in six consecutive outings in this postseason. He was not only ineffective, he was tired.
"I felt Blake had done his job and then some," Cash said during a postgame interview. "I totally respect and understand the questions that come with [the call]. Blake gave us every opportunity to win. He was outstanding."
With a man on, Dodgers' leadoff batter Mookie Betts hit a double down the left-field line, putting runners on the corners. A wild pitch scored Barnes and moved Betts to third.
The would-be World Series MVP, Corey Seager, then drove in Betts for the go-ahead run on a fielder's choice grounder.