The pandemic has been particularly rough on the Toronto Raptors, who relocated to Tampa Bay to play their home games last season due to strict health and safety protocols imposed by the Canadian government.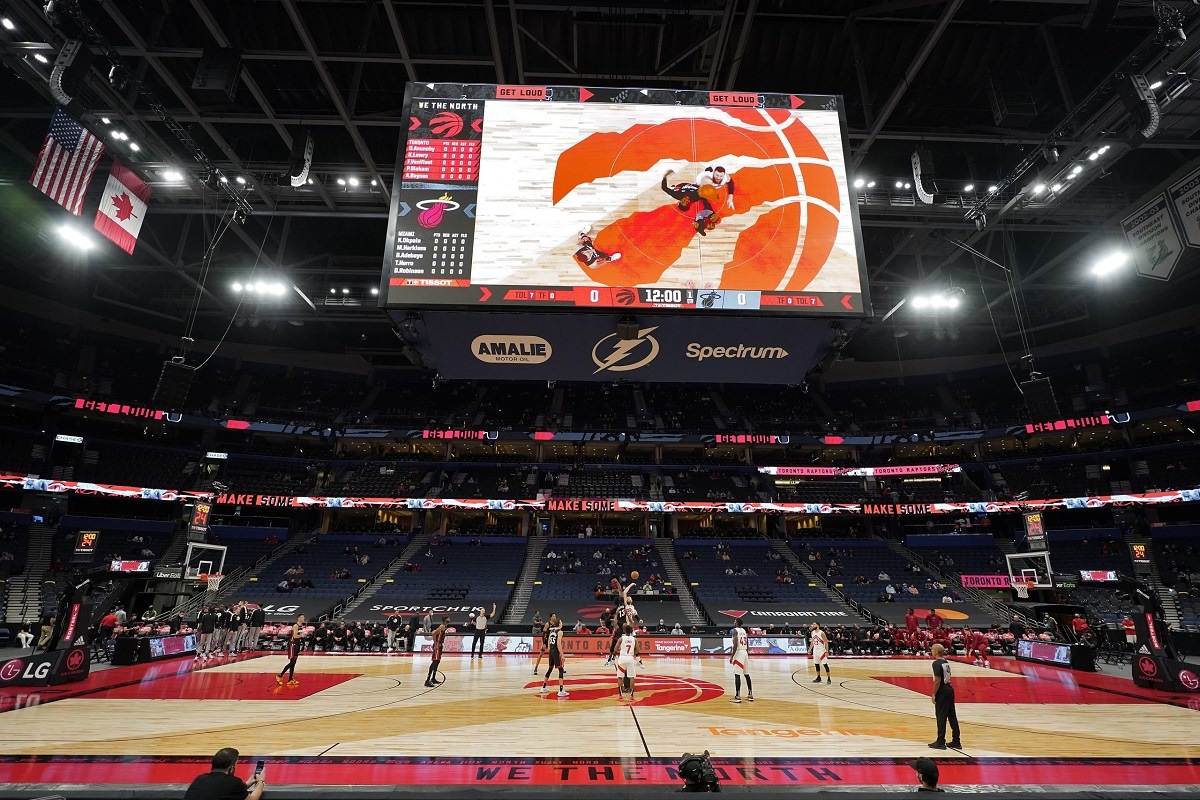 Canadian health officials were wary that constant travel involving the Raptors and opposing teams could increase the spread of COVID-19.
Raptors fans caught some good news. With approximately 75% of Canadians vaccinated, the government approved home games for the Raptors this upcoming season and lifted travel restrictions. After a 20-month layoff, the Raptors will play their first home game at Scotia Bank Arena since Feb. 20, 2020. The Raptors host the Washington Wizards for their regular-season home opener on Oct. 4.
It's still unknown how many fans will be allowed at Scotia Bank Arena.
The Raptors missed postseason with a 27-45 record and struggled at home in Tampa in front of sparse crowds. They posted a 16-20 home record at Amalie Arena. The Raptors shared Amalie, otherwise known as the "Ice Palace," with the defending-Stanley Cup champion Tampa Bay Lightning.
Since the start of the 2014-15 season, the Toronto Raptors went 152-48 at home with a 76% win rate on Canadian soil. The Raptors won the championship in 2019 with a 32-9 home record. During the 2019-20 season, the Raptors posted the second-best record in the Eastern Conference at 53-19 overall and 26-10 at home in Toronto.
Last season, several cities were rumored to host the Raptors including Louisville, Seattle, and Buffalo. Tampa Bay won out because there were no conflicts with the Lightning's schedule.
The Raptors are one of the five biggest long shots on the NBA futures board at +15000 odds to win the 2022 championship, according to a recent update by the South Point Sports Book in Las Vegas.