By now, you've probably heard about the potential scenario on Sunday Night Football that would allow both the Las Vegas Raiders and Los Angeles Chargers to advance to the playoffs with a tie. But while the possibility has generated endless speculation, both teams say that they'll be playing to cap their season off with a win.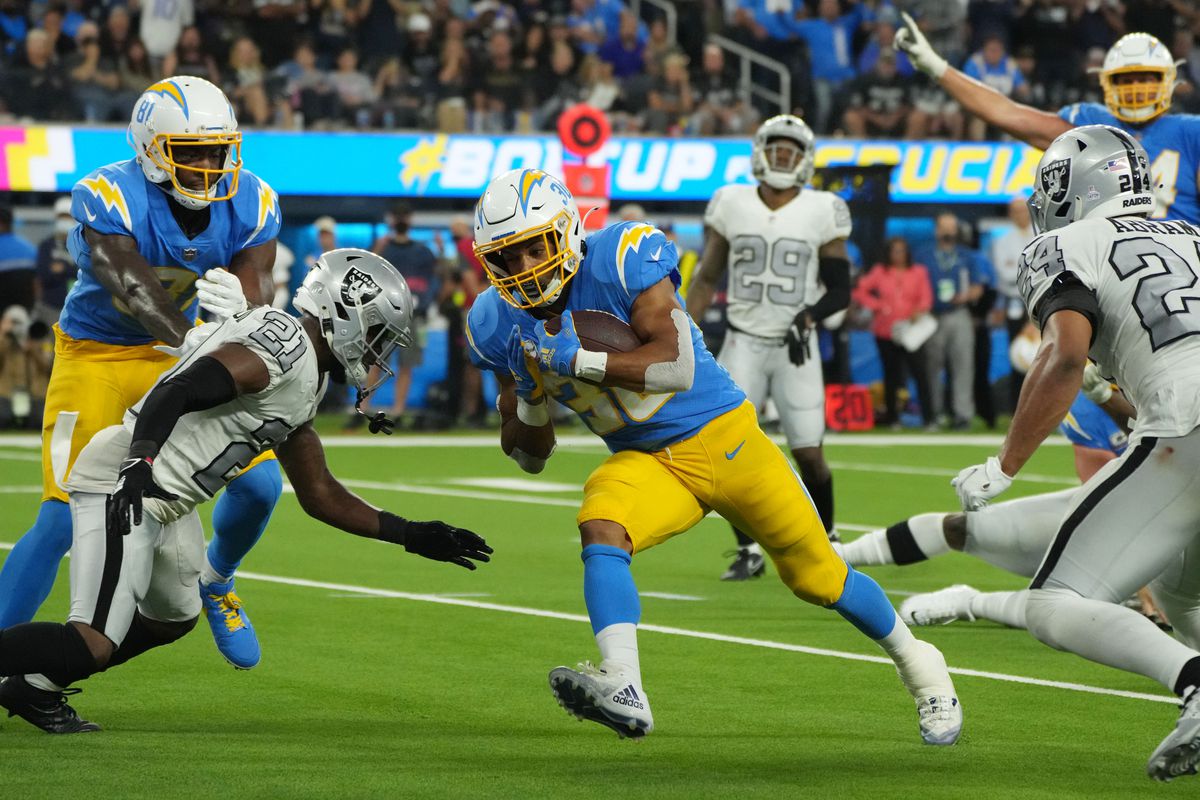 It's likely that both teams will need a win heading into the final game of the regular season, though other scenarios – including the chaotic tie-to-get-in situation – are possible.
To tie or not to tie: that is the question
If the Indianapolis Colts can beat the Jaguars in Jacksonville, the Raiders and Chargers will need to win to advance. DraftKings Sportsbook currently lists Indy as a 15-point favorite over the hapless Jaguars.
However, the Colts haven't won in Jacksonville since 2014. And should they lose, both the Raiders and the Chargers will potentially get into the playoffs with a tie – but miss out with a loss.
That has led many people to speculate that both teams could simply kneel on the ball for 70 minutes, resulting in a 0-0 tie. Even in the most cynical view, such a strategy would be unlikely. First, both teams would have to trust each other implicitly: if either team broke the agreement late, they could eliminate their opponent from the playoffs. Furthermore, the NFL is primarily an entertainment business, and the league could quickly step in if both teams clearly weren't trying to win.
More realistic is a scenario in which the teams stand tied with a few minutes left in regulation. If both teams know they can reach the playoffs with a tie, they might choose ultraconservative strategies rather than risk a turnover that could cost them a postseason berth.
Raiders, Chargers vow fans will see legitimate game
Thankfully for those who want to enjoy Sunday Night Football, both Las Vegas and Los Angeles say they'll be playing to win.
"This game matters too much to too many people, and we want to play our best and be proud of the result one way or another," Chargers coach Brandon Staley said on The Rich Eisen Show. "We're going to do everything we can to go win this game, and play the way we're capable of playing. I hope all the fans and everybody who loves the NFL will be proud of the game on Sunday."
Interim Raiders head coach Rich Bisaccia told reporters laughed when reporters asked him about the tie scenario.
"All I know is we're really excited about our opportunity in front of us on Sunday night, and we're going to look to put our best foot forward," Bisaccia said. "We're going to look to put a product on the field that all of Raider Nation can be proud of."
The Chargers come into the game as a three-point favorite. However, there's one more scenario to keep your eye on that could impact the game. Should both the Colts and the Steelers lose, the Raiders will clinch a playoff spot before gametime, meaning that only Los Angeles would have anything to play for.