The first round of the NFL Draft is in the books, and there were plenty of winners and losers from Thursday night. A big winner was the format. The hoopla of the evening was missing because of the COVID-19 global pandemic, but ESPN did a great job with the broadcast.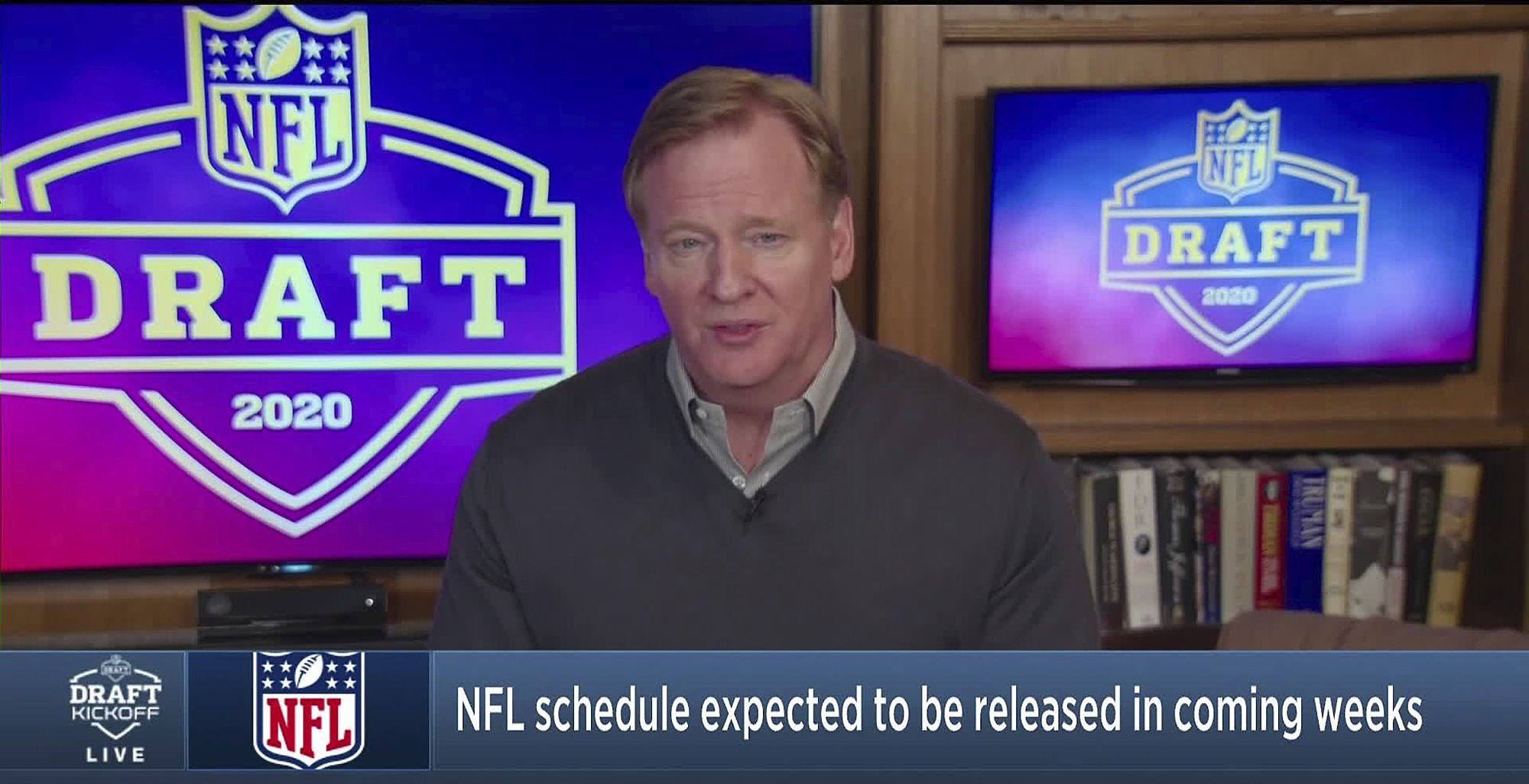 According to the NFL, more than 15.6 million viewers tuned in to the draft across ABC, ESPN, NFL Network, ESPN Deportes, and digital channels.
Another winner was NFL commissioner Roger Goodell. He actually looked a little relaxed hosting the festivities from his basement. He also kept things moving, and the first round didn't lag like it has in the past.
There were plenty of other NFL Draft winners and losers from the first round. We take a look at some of them below.
NFL Draft First-Round Winners
Las Vegas Raiders
The team known for being unconventional didn't disappoint in the first round. They passed on two higher-rated wide receivers and, instead, took Alabama speedster Henry Ruggs III with their 12th pick.
Then they really went on a limb by grabbing Ohio State cornerback Damon Arnette. General Manager Mike Mayock defended taking both players when he did.
"We felt like the Las Vegas Raiders got faster," Mayock said. "We got tougher, and we got more competitive tonight."
That is true, and they need speed to keep up with division foe Kansas City.
Tampa Bay Buccaneers 
Getting another body to protect quarterback Tom Brady was a priority for Tampa Bay. They got arguably one of the best tackles in the draft in Iowa's Tristan Wirfs.
Wirfs has the ability to play multiple positions on the offensive line, and his athletic ability is insane. Evidence of that is the video below of him jumping out of a swimming pool.
Wide Receivers
This was expected to be a strong group in this year's draft, and the position came within one of tying the most drafted since 2004. Six pass-catchers were taken.
Wide Receivers Picked in First Round

12. Henry Ruggs, Las Vegas Raiders
15. Jerry Jeudy, Denver Broncos
17. CeeDee Lamb, Dallas Cowboys
21. Jalen Reagor, Philadelphia Eagles
22. Justin Jefferson, Minnesota Vikings
25. Brandon Aiyuk, San Francisco 49ers
The over/under at BetMGM was 5.5, and the over paid at -200. Ruggs paid +475 as the first player taken at that position.
Losers
Running backs
This position is apparently not as important as it once was, because there were three quality running backs available, and none of them heard their name called in the first round. BetMGM had the over/under on running backs taken in the first round at .5, and it looked like the under was going to hit.
Then with the final pick in the first round, Kansas City selected Clyde Edwards-Helaire of LSU. That was a shock, since he was the fourth choice to be the first running back selected at +700. Georgia's D'Andre Swift was the favorite at -154, followed by Wisconsin's Jonathan Taylor at +200, and Ohio State's J.K. Dobbins at +500.
Kansas City general manager Brett Veach defended taking Edwards-Helaire.
"This guy we view as an extraordinary running back and a rare talent with the things he can do," Veach said. "We had a pocket of guys – some were offensive linemen, some were corners, some were linebackers. The way it worked out and where we picked and what was left, he was the best player and it made sense for us."
Aaron Rodgers
Thursday's pick by the Green Bay Packers was the ultimate dis on a veteran. Not only did they basically pick his replacement by taking quarterback Jordan Love with the 26th pick, they showed Rodgers that they have no interest in winning in the short term.
The Packers' needs are evident, especially at wide receiver and offensive line, but they took a quarterback they can groom to be the heir apparent. If Rodgers doesn't ask for a trade, there's likely to be a very chilly relationship between Rodgers and Love.
Philadelphia Eagles
The Eagles needed a wide receiver. Dallas owner Jerry Jones knew that. Even though the Cowboys didn't really need another pass-catcher, they stole CeeDee Lamb four picks ahead of their division rival.
Philadelphia still could have gotten Justin Jefferson of LSU, but instead took Jalen Reagor from TCU. Minnesota took Jefferson the very next pick, and should probably send the Eagles front office a thank you note.