Paris Saint-Germain reached the finals of last season's Champions League, and the French side plans on making a deep run again this year. But PSG could struggle to pick up points at RB Leipzig on Wednesday, as it will be without two of its best scorers for the group-stage clash.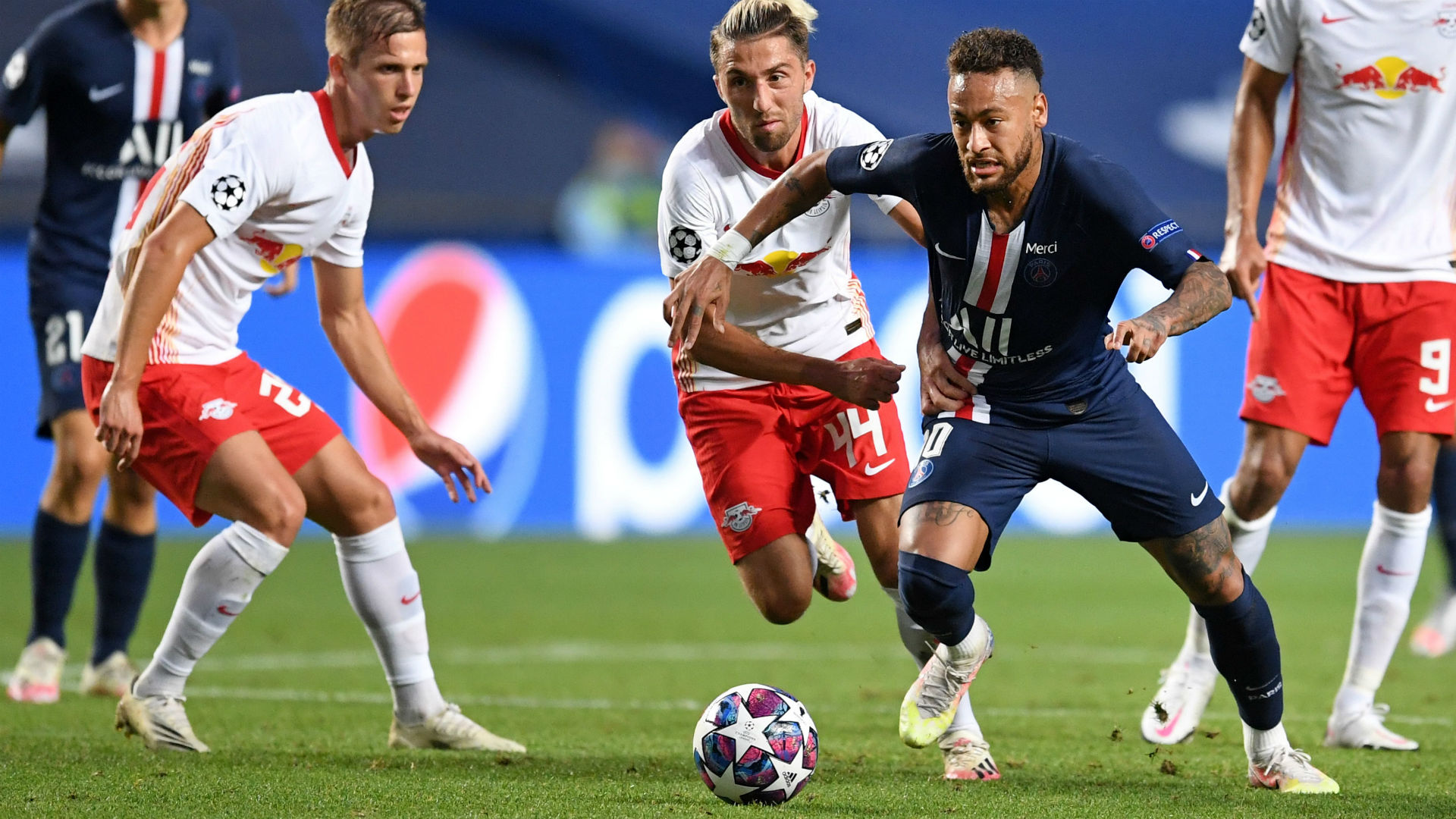 The game serves as a rematch of last season's Champions League semifinal when PSG scored a 3-0 victory to go through to the final.
Despite Injuries, Nagelsmann Wary of PSG
This time around, Leipzig will face a weakened PSG side. Forward Kylian Mbappe will miss the Champions League clash after suffering a hamstring injury during a 3-0 domestic win over the weekend. The 21-year-old Mbappe joins Neymar on the sidelines, as the Brazilian has been working through a thigh strain.
"Kylian Mbappe's injury is a slight one," PSG manager Thomas Tuchel said at a pre-match press conference. "He should not play on it, which is a shame for us. We must find solutions without him. We are missing some key guys, but we are going to try to play as more of a team. A bit more effort, a bit more mentality."
---
Champions League Odds (via FanDuel Sportsbook)
Zenit St. Petersburg: +140
Draw: +220
Lazio: +200
Basaksehir: +650
Draw: +360
Manchester United: -240
Club Brugge: +390
Draw: +300
Dortmund: -145
Barcelona: -1200
Draw: +1100
Dynamo Kiev: +2900
Sevilla: -450
Draw: +500
FK Krasnodar: +1100
Ferencvaros: +1300
Draw: +500
Juventus: -450
RB Leipzig: +145
Draw: +250
Paris Saint-Germain: +180
Chelsea: -310
Draw: +420
Rennes: +850
---
Meanwhile, Leipzig manager Julian Nagelsmann says he's not upset to miss Mbappe and Neymar, especially after his squad dropped a 5-0 Champions League result to Manchester United last week.
"Of course it's not a disadvantage that Mbappe and Neymar won't play – they are fantastic players – but PSG have other very good players that many teams in Europe would like to have in their ranks," Nagelsmann told reporters on Tuesday. "It's definitely not the worst time to face them, but we also have several injured players."
Tuchel Hits Out at Hectic Schedule
Injuries have been a serious concern in the compacted 2020-21 season, especially after the COVID-19 pandemic created a late end to the previous campaign, leading to a shortened offseason. Tuchel complained about the scheduling even before Mbappe picked up an injury in Saturday's match against Nantes.
"We're going to kill the players," Tuchel said last week. "In football, it always falls on the greatest players because they will always play for their country. They play during the break, they travel, and that's too much in my opinion. They don't have a recovery phase to allow them to come back and a preparation phase … without preparation, players are more fragile and difficult to manage."
Those injuries appear to have been just enough to push PSG into the underdog role in Wednesday's Champions League match. FanDuel Sportsbook lists RB Leipzig as the +145 favorite over PSG (+180) in what should be the best match of the Wednesday slate.
While several other prominent teams are in action on Wednesday, they are mostly heavy favorites against overmatched opposition. Barcelona (-1200) will host Dynamo Kiev (+2900), Juventus (-450) travels to face Ferencvaros (+1300), and Manchester United (-240) plays away at Basaksehir (+650).