Lionel Messi and Sergio Ramos are the superstars of PSG's glamorous transfer window this summer. The former captains of Barcelona and Real Madrid both joined the Paris giants as free agents.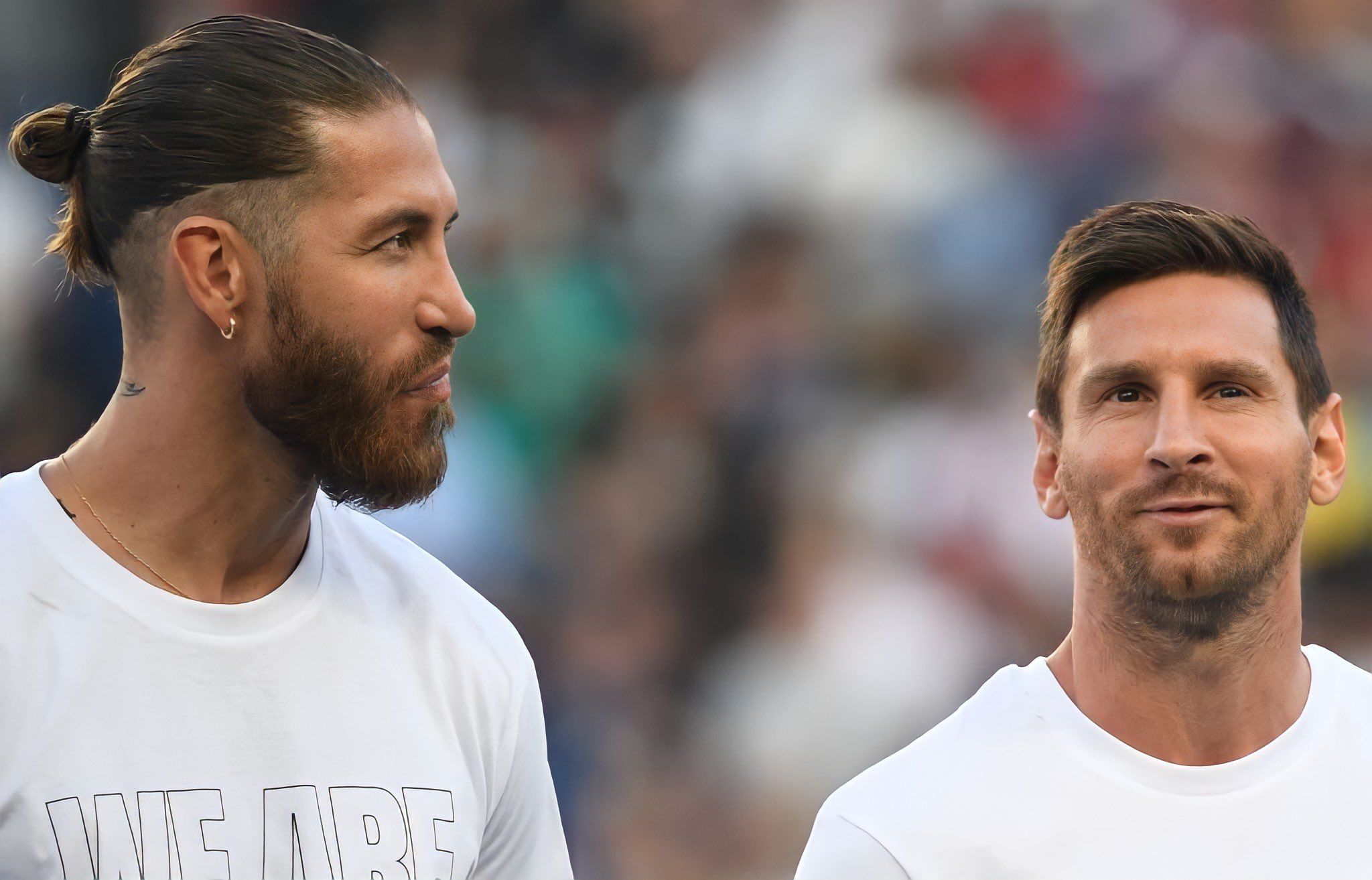 The PSG bosses, the coaches, staff, and players were eager to see them working alongside them. PSG wants to win the Champions League this season, after playing the final in 2020 and the semi-final in 2021. Messi is expected to make his debut next Sunday when PSG travel to Reims. On the other hand, Ramos is sidelined until September because of a thigh problem. He is training individually and will only be able to play after the international break at the beginning of next month.
According to sources inside the PSG dressing room, Messi and Ramos couldn't be further apart in attitude and impact on the team.
Lionel Messi's first day at PSG 🤩

It will always feel weird watching him hug Sergio Ramos 😂pic.twitter.com/KHhWWfnRSC

— Goal (@goal) August 12, 2021
Ramos acts as he's the captain at PSG
Sergio Ramos is yet to impress on the pitch but has already done it in the locker room. Unfortunately, not in a good way. The defender made people around him unhappy with his attitude towards them. The revealing was made in the Spanish high-audience radio program El Larguero, broadcasted by Cadena SER.
"The PSG environment ensures that Sergio Ramos has arrived with a big ego. Some of his demands for the team's staff were out of place. Ramos is a star but there are more stars like him in the team and he is no longer the captain," Cadena SER's website notes.
If he doesn't go back to full fitness soon, Ramos could add fresh problems to his new life in Paris. He could find himself on the bench at PSG, with Marquinhos and Kimpembe currently favorites to start as center backs. Ramos fought medical problems last season at Real Madrid and was omitted from the squad Spain took to Euro 2020.
🎥⚽️ 𝐁𝐞𝐬𝐭 𝐨𝐟 𝚃𝚁𝙰𝙸𝙽𝙸𝙽𝙶 ! pic.twitter.com/zOJ523qJC1

— Paris Saint-Germain (@PSG_inside) August 18, 2021
Messi, 'humble and quiet'
Being the signing of the century at PSG, Leo Messi only keeps his world star aura on the pitch. According to L'Equipe, PSG's players and staff are delighted with the way he's integrated into the team. Messi is described by the French paper's sources as 'humble' and 'quiet'. Leo is getting on well with all his colleagues, also paying attention to the youngsters in the team.
Dina Ebembe, Gharbi, or Kalimuendo are inspired by Messi and asked to stay at PSG and not get loans away to gain playing experience. The vibe around the PSG first team is that this could be the historical season when the club finally reaches Champions League glory.
Coach Mauricio Pochettino is also doing his best to make Messi feel at home in Paris. L'Equipe writes that the Argentinean manager is constantly involving Messi in one on one conversations to accelerate his integration. Another detail that didn't escape the media's attention is the good relationship Messi and Mbappe developed in the past week. Gazzetta dello Sport initially reported that Mbappe was unhappy with Messi's transfer, with that being one of the reasons why he was firm in his decision to leave for Real Madrid.