34-year-old Lionel Messi left Barcelona after 21 years. The six-time Ballon d'Or winner signed a two-year contract with PSG, with the possibility to extend for a third.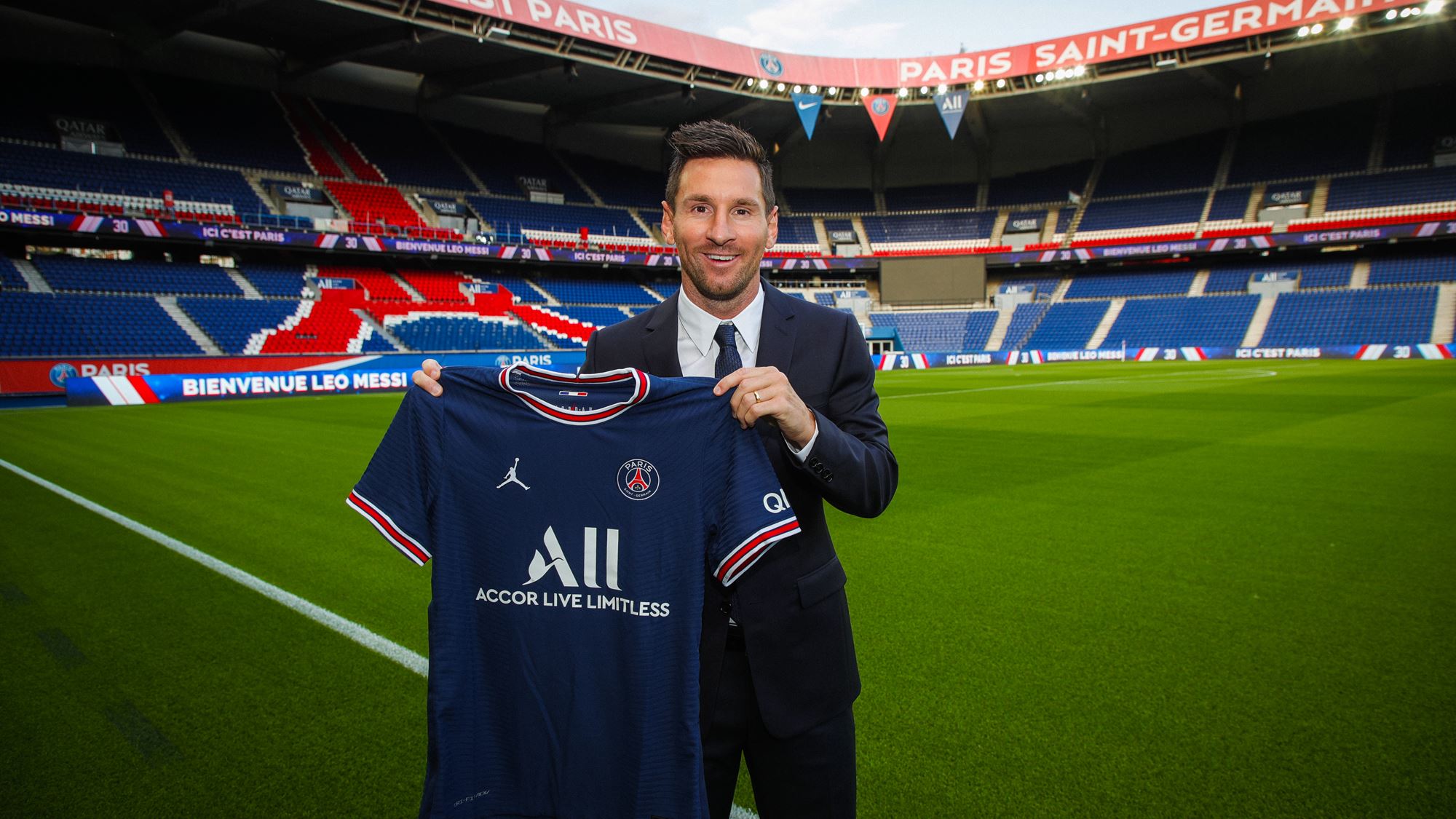 Messi will receive a signing bonus of $35 million and will earn a further $70 million in wages until 2023. The Argentinean superstar traveled to Paris on a private jet this afternoon and formalized his relationship with PSG after he passed his medical tests. Messi will wear the number 30 at Parc des Princes. He's only the second outfield player to do so after Timothy Weah, the son of former iconic striker John Weah.
PSG introduced Messi to the public through an impressive video posted on the club's social media accounts.
A new 💎 in Paris !

PSGxMESSI ❤️💙 pic.twitter.com/2JpYSRtpCy

— Paris Saint-Germain (@PSG_inside) August 10, 2021
Thousands of supporters greeted Messi and his family immediately after landing in Paris. Security forces were mobilized to avoid incidents at the airport and at the Parc des Princes stadium.
🛫 𝗣𝗔𝗥𝗜𝗦 🛬

❤️ #PSGxMESSI 💙 pic.twitter.com/qqXutjxInZ

— Paris Saint-Germain (@PSG_inside) August 10, 2021
Messi is motivated to win his fifth Champions League trophy and his seventh Ballon d'Or. Apart from Messi, PSG also signed former Real Madrid captain Sergio Ramos, ex-Liverpool midfielder Gini Wijnaldum, as well as Achraf Hakimi from Inter and Gigi Donnarumma from Milan this summer.
"I am impatient to start a new chapter in my career in Paris", Messi told PSG's official website. "The club and its vision are perfectly adequate for my ambitions. The players and the staff are talented here. I am determined to build with them some great things for the club and the fans. I can't wait to play at the Parc des Princes," Messi added.
The president of Paris Saint Germain, Nasser Al-Khelaifi, spoke about Messi's willingness to continue playing at his best to win new trophies. "We are proud to welcome Messi and his family to Paris. He didn't hide his desire to go on playing at the highest level and bring the club new silverware," Al-Khelaifi stated. "Our ambition is the same. Together with our remarkable coach, I can't wait to see our team make history for all our supporters around the world."
Before joining PSG, Messi played for 21 years at FC Barcelona. He joined in 2000, when he was 13, from Argentinean club Newell's Old Boys. Messi's numbers in the Blaugrana shirt come from another planet. In his 778 games at Barcelona, Messi scored 672 goals and assisted another 268.
Last Wednesday, Barcelona announced they would not extend Messi's contract because the club couldn't comply with the Spanish League's new financial fair play rules.
Messi will speak to the media on Wednesday, at 11 am CET, in a press conference hosted at PSG's Parc des Princes stadium.