As Great Britain goes gaga for what the royal baby name will be, Prince William dropped a hint Wednesday, and it wasn't a nod toward Arthur, the leading choice at UK betting shops and internet sportsbooks, which currently place those odds at 5/2.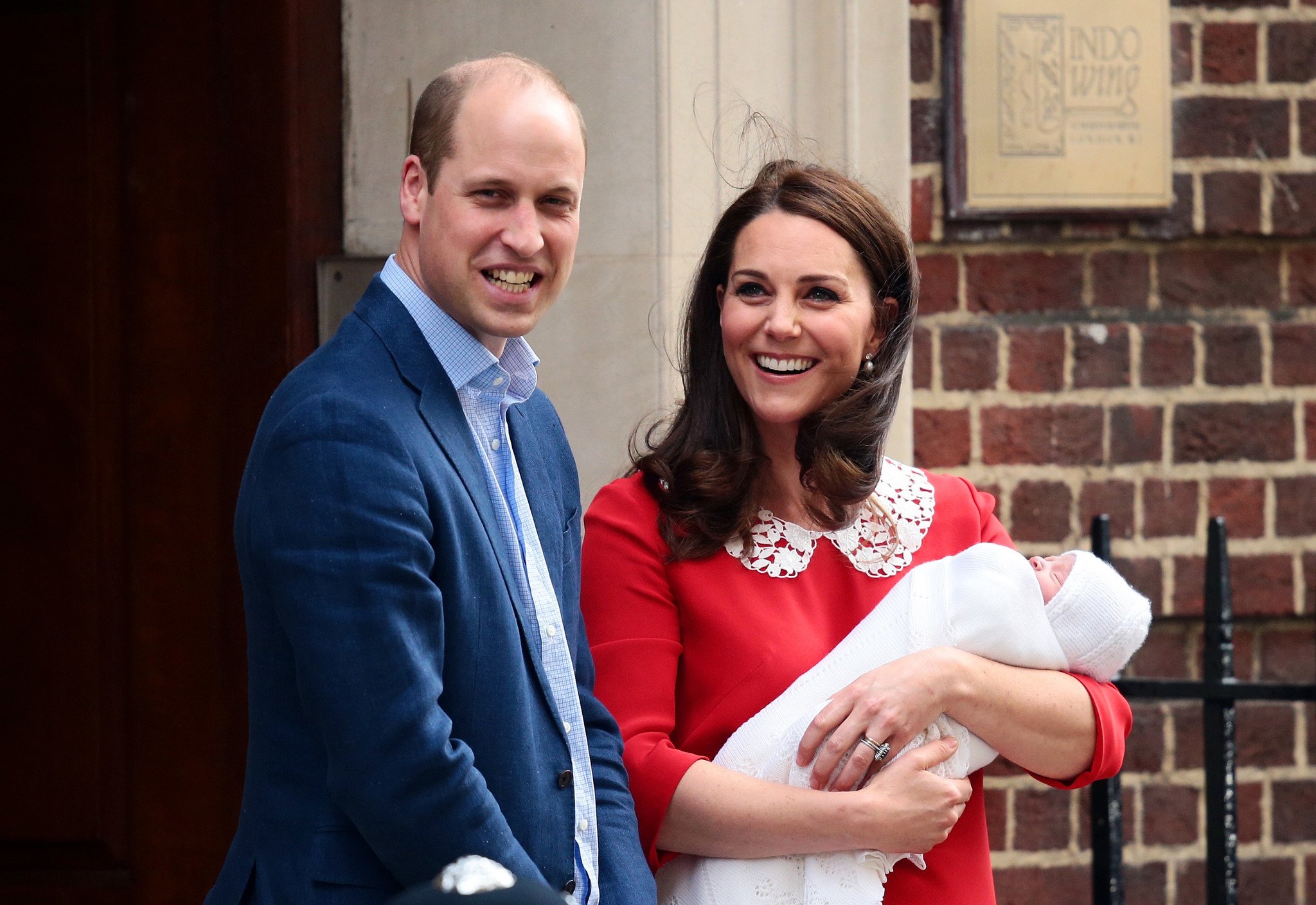 The man who is second in line to the throne of the British monarchy was at a public event at Westminster Abbey on Wednesday, and was talking about the newest member of the family.
"(Everyone is) in good form, luckily." Prince William said. "Sleeping's going reasonably well so far, so he's behaving himself, which is good."
When someone brought up the subject of the baby boy's name, the new father suggested that Jerry was a contender. It was not known whether he was serious or just trying to throw the oddsmakers off a bit. None of the books had put Jerry on their board as of Wednesday.
Name Reveal Soon
The suspense should be over within the next day or so if the parents follow the same form they did for their first two children, George and Charlotte. They divulged their names two days after their births, so a name should be announced on Thursday.
In the meantime, speculation on what he will be called continues. In addition to the favorite of Arthur, James is a popular choice at 4/1, Albert is at 5/1, and Philip is at 6/1.
The Express had a story that said the name of Arthur had been leaked by someone associated with the couple and OddsMonkey spokesman Peter Watton told the UK newspaper that they had adjusted the odds.
"Interest in Prince Arthur has firmed up, and from what we are being told – the bookmakers think someone has an inside line on this, that name is now 6/4 – almost odds-on," Watton said. "Once it was confirmed a boy had arrived early on Monday, the big mover in the market was James – whose odds came into 4/1 from 10/1 – but it looks like Arthur is going to be the latest member of the Royal Family."
Godparent Odds Also Available
Of equal betting interest to the oddsmakers is who will be named the baby's godparents. Bookies are opting to go with friends, rather than family. For George and Charlotte, the parents chose friends and cousins. William's brother Prince Harry was shut out in earlier births, but is 10/1 for this child. Harry's soon-to-be bride, Meghan Markle is a 14/1 longshot.
According to Ladbroke's spokeswoman, Jessica Bridge, the bookmaker believes they will follow similar form.
"History looks set to repeat itself for a third time with Kate and Wills opting for their nearest and dearest friends over immediate family, such as Harry and Pippa for godparent roles," Bridge said.
The favorite is Prince William's former nanny Tiggy Legge-Bourke at 2/1. She was with the family from 1993 to 1999 and also served as Prince Charles' personal assistant.
Other possibilities include friends of the couple, David Jardine-Patterson and Hugh van Cutsem Jr. at 5/1. Another contender is Middleton's former private secretary, Rebecca Priestley at 6/1.
Middleton's sister, Pippa Middleton, and brother, James Middleton, are all at 10/1.