Despite COVID-19 greatly affecting some major college football programs, the odds of those teams winning the National Championship have generally stayed the same. In Alabama's case, their odds have actually improved from when they were first released in January.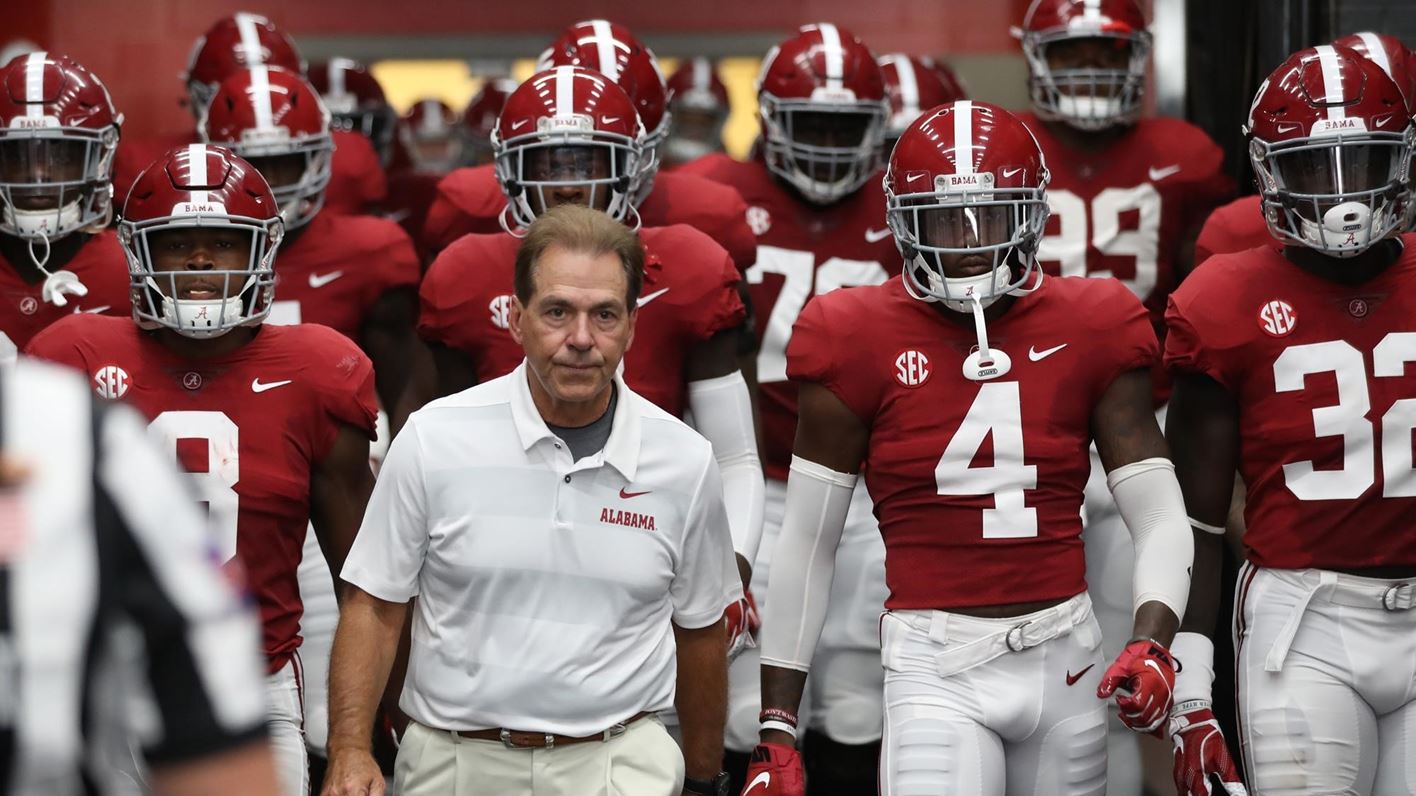 Clemson and LSU, the two programs that met in the 2020 National Championship game, both reported players with positive test results. Jeff Kallin, Clemson associate athletic director, said 23 football players and two staff members now have COVID-19, but says everyone so far is asymptomatic and doesn't require hospitalization.
"As community transmission continues throughout the area, it is advised that individuals monitor for symptoms," Kallin told reporters.
Odds To Win College Football National Championship
| | | | |
| --- | --- | --- | --- |
| Team | Odds Jan. 14 | Odds June 22 | Reported COVID-19 Cases |
| Clemson | 9/4 | 9/4 | 23 |
| Ohio State | 3/1 | 4/1 | 0 |
| Alabama | 6/1 | 5/1 | 5 |
| Georgia | 8/1 | 8/1 | 0 |
| LSU | 8/1 | 10/1 | 0, 30 players quarantined |
| Florida | 14/1 | 20/1 | 0 |
| Auburn | 30/1 | 30/1 | 3 |
| Texas | 40/1 | 40/1 | 13 |
Source: William Hill
Some College Football Teams Mum on COVID-19
While college football teams such as Clemson and Alabama have been open in reporting positive COVID-19 test results, other schools have cited privacy concerns. When Sports Illustrated reported that up to 30 LSU football players were allegedly quarantined following voluntary workouts, the school would not confirm the story.
Shelly Mullenix, LSU's senior associate athletic trainer, did tell Sports Illustrated that the college is prepared for any positive tests.
"It's not surprising we're seeing the rise right now," Mullenix said. "It's a pandemic. We should not be shocked. The story is that it's exactly what we said it would be. We were prepared from the get-go for a lot of virus. The good news is we're seeing subtle virus illness."
Georgia athletic director Greg McGarity refused to disclose any COVID-19 test results saying it's a privacy matter.
"Any situation that deals with any COVID issue, period, on the campus, we follow the university protocol," McGarity said. "I'm not going to get into details, but we follow the university established protocol in every facet of our COVID responsibilities."
How Does Disease Affect Season?
Some college football programs have taken strong measures due to COVID-19 outbreaks. Kanas State and Houston both suspended workouts because of players testing positive for the disease. Kansas State had 14 players test positive, while Houston had six. These were just at voluntary workouts that included weight training and non-contact drills. Full training camps don't start until July.
The NCAA has taken a similarly reserved stance on COVID-19 and college football. The NCAA hasn't made any plans to cancel or postpone the season. The first college football games are set to be played on Aug. 29.
ESPN reported in May that college football programs could lose an estimated $4 billion if the season is canceled because of COVID-19.
"If there's no football season, or if football season is interrupted or shortened, there will be a massive fallout," TCU athletic director Jeremiah Donati said. "There would have to be massive cutbacks. Could the department go on? Sure. It would probably look smaller. There would potentially be fewer sports and much less programming."