Paris Saint-Germain boss Mauricio Pochettino says he is "100%" sure he will still be the club's head coach next season. Poch is certain star forward Kylian Mbappe, who's out of contract this summer, will also decide to stay.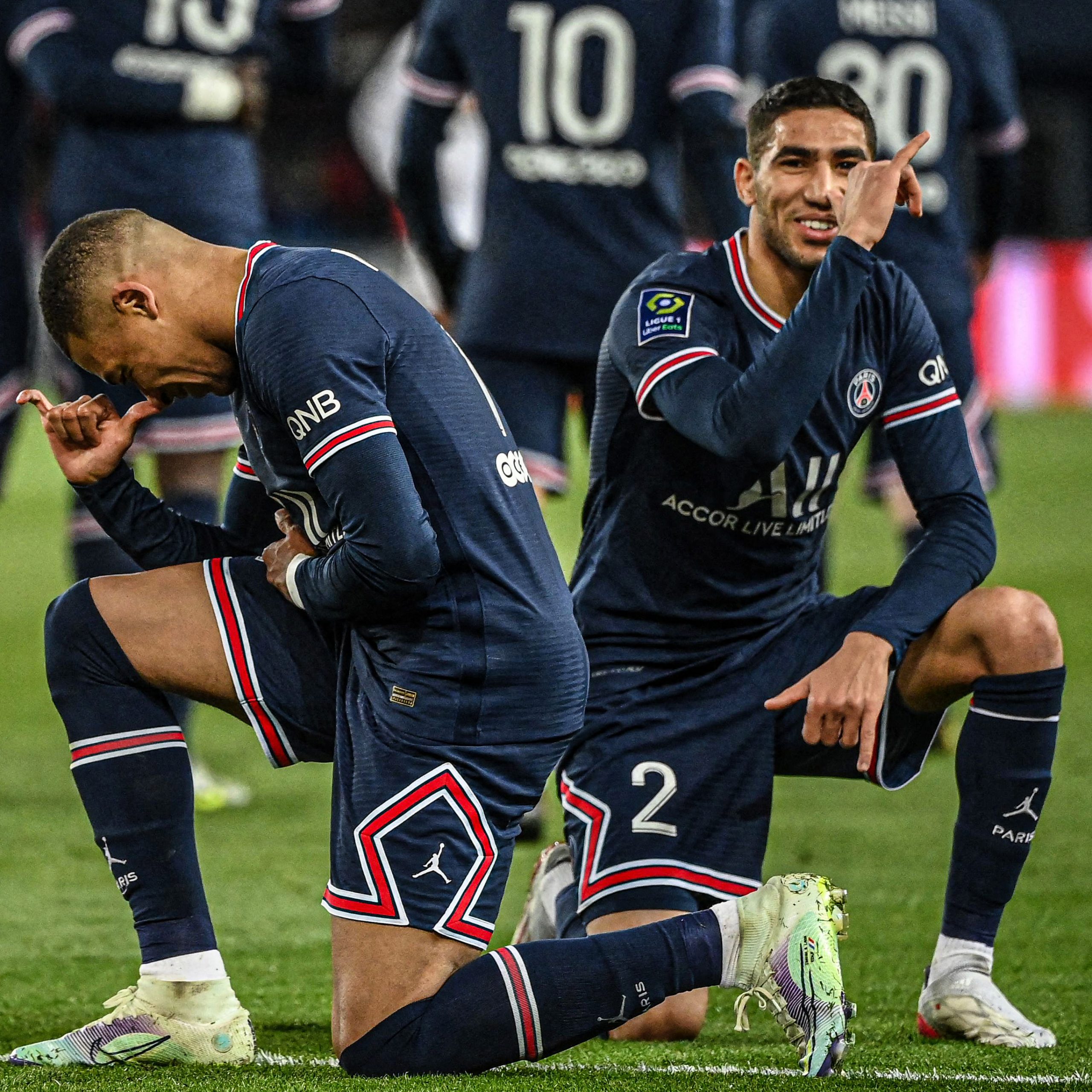 Pochettino won PSG the Ligue 1 title on Saturday, but the club's hierarchy doesn't look at the achievement as good enough for the club. PSG's ambition was to win the Champions League this season, having signed the likes of Lionel Messi, Sergio Ramos, Gianluigi Donnarumma, and Achraf Hakimi before the start of the campaign. The Paris giants left the Champions League in the round of 16 after being beaten 3-2 on aggregate by Real Madrid.
Pochettino was on Manchester United's shortlist to become a permanent manager at Old Trafford, but Dutch manager Erik ten Hag was finally named head coach. Unlike Mbappe, who can walk out for free at the end of June, Pochettino still has one season left in his deal at Parc des Princes. He replaced Thomas Tuchel 18 months ago.
Asked about the possibility of him and Mbappe both staying for next season, Pochettino said the chances are "100% in both cases. That's how I feel today. It's what I can say today. I can't say anything else because that's how I feel right now," the 50-year-old said in his press conference before the trip to Strasbourg.
Pochettino added that he never knows what might happen in the future, his answer is based on how he feels today. "There haven't been any concrete talks, beyond what is normal in terms of our plans and what we have been doing so far," Pochettino stressed.
Bookies believe Mbappe's move to Real Madrid is all but official
Pochettino won three trophies during his managerial career, all of them as PSG's boss. Before signing for the Paris club, he worked in England for Tottenham and Southampton, and in Spain at Espanyol. Pochettino was also a PSG captain during his playing days. After the disappointment of losing the title last year to Lille, Pochettino was expected to create a stellar team this season. The diamond attacking trio featuring Messi, Neymar, and Mbappe rarely lived up to the hype created around it.
Mbappe was the most prominent attacking player at PSG this season. The Frenchman denied having a deal in place to sign for Real Madrid, even if strong information published in the European media revealed he agreed on wages with the Spanish club months ago.
Asked for comment after Pochettino's speech, Real Madrid manager Carlo Ancelotti said "coaches at press conferences can't tell the whole truth" without letting anything else slip. "We think of two things: winning against Espanyol and Manchester City next week," he added.
Carlo Ancelotti was asked about Mauricio Pochettino saying Kylian Mbappé will stay at PSG 🧐 pic.twitter.com/Szj7HZqYGj

— B/R Football (@brfootball) April 29, 2022
Real Madrid can become champions if they get at least a draw from their trip to Espanyol, as they have a 15-point advantage over Barcelona with five games left to be played this season. In the Champions League, they need to overturn a 4-3 City win from the first leg to play the final.
Mbappe is at -660 to join Real Madrid this summer. Staying at PSG is now at +275, with any other option considered improbable (Liverpool is at +1400, Barcelona at +2000, Manchester City at +2500, and Chelsea at +3300.)
At +200, Tottenham manager Antonio Conte is the favorite to replace Pochettino on the PSG bench. Zinedine Zidane is next at +350, while Thiago Motta, the Spezia boss, stands at +650.