We're just three weeks into the new NBA season, and there a number of coaches whose jobs may already be in jeopardy. Down in DC, Washington Wizards' Scott Brooks is the current favorite to be the first NBA coach fired, but other names further down the betting board might be faster to the unemployment office. Brooks is listed at 2/1 to be the first coach sacked, according to sportsbetting.ag, with Oklahoma City's Billy Donovan coming in second at 7/2.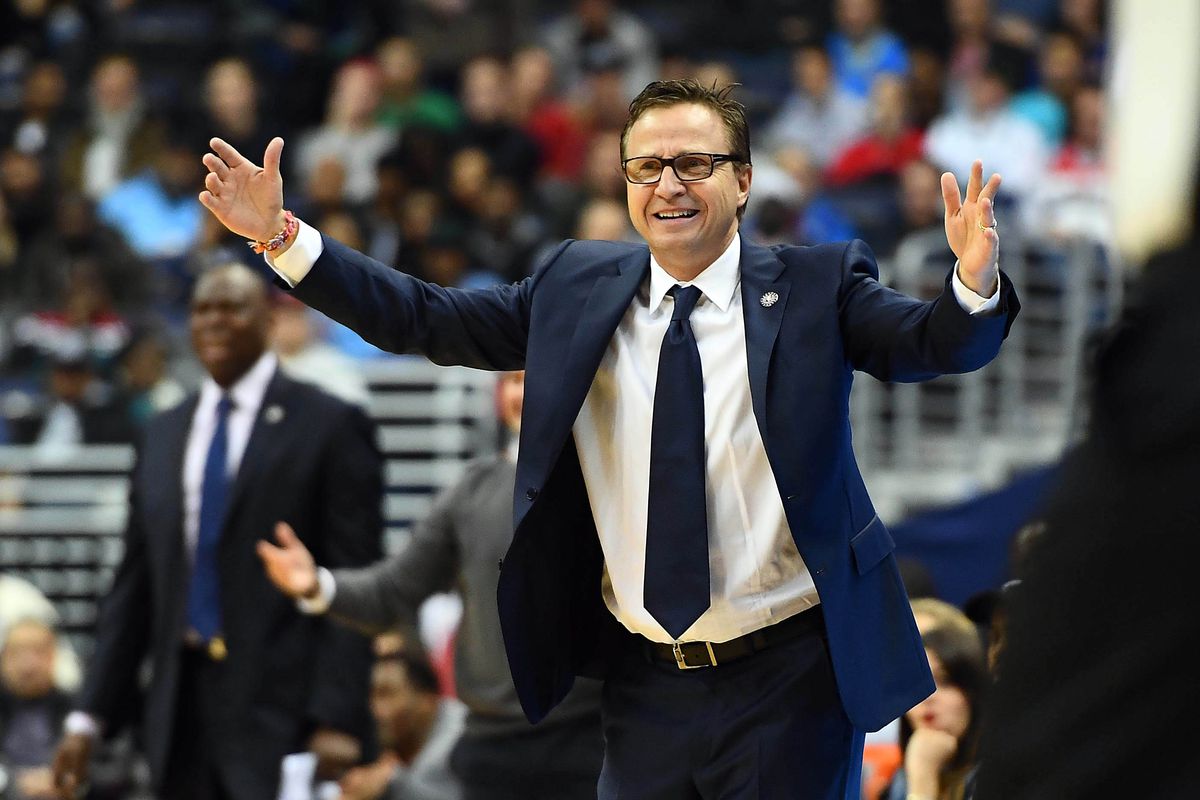 Brooks is the favorite, based mostly on last year's rumors that he was going to be fired after the 2018-19 season. The Wizards were 32-50 last year, and missed the playoffs for the first time since Brooks came to the team in 2016.
First NBA Coach Fired Odds

Coach                                    Team                                       Odds

Scott Brooks                       Washington                                  2/1

Billy Donovan                     Oklahoma City                             7/2

Jim Boylen                         Chicago                                        4/1

Dwane Casey                     Detroit                                          7/1

Brett Brown                        Philadelphia                                 8/1

Frank Vogel                       LA Lakers                                     12/1

Mike D'Antoni                    Houston                                        12/1

Ryan Saunders                 Minnesota                                     16/1

Alvin Gentry                      New Orleans                                 16/1

Brad Stevens                    Boston                                           18/1

Luke Walton                     Sacramento                                    25/1

Nate McMillan                 Indiana                                           25/1

Doc Rivers                       LA Clippers                                    28/1

David Fizdale                   NY Knicks                                     28/1

Terry Stotts                      Portland                                         33/1

Quin Snyder                     Utah                                              33/1

Odds courtesy of sportsbetting.ag
When Wizards' team president Ernie Grunfeld was fired after 16 seasons, Brooks lost the man who hired him, and there was speculation he could be next to go. Fortunately for him, the team hired Grunfeld's assistant, Tommy Sheppard, who has given Brooks a vote of confidence so far.
That affirmation likely won't last forever, though. The Wizards are currently 2-6, just one spot above the New York Knicks in the running for the worst record in the Eastern Conference. Even though Washington has looked tougher than they did last year, Sheppard might make a coaching change if the team is still struggling at the All-Star break.
Could Fizdale be Fired First?
With the Knicks as pathetic as ever, the blame game has already begun in the Big Apple. Most of the ire, from fans and management, has been directed at head coach David Fizdale, who is a long shot at 28/1, to be the first NBA coach fired.
It's not really his fault, though. The team thought they were going to land Kyrie Irving and Kevin Durant, then were embarrassed when the duo decided to sign with Brooklyn.
The lineup they do have is worthy of a team that should finish last in the Eastern Conference. They have already lost nine out of 11 games this season. Team president Steve Mills, and general manager Scott Perry, met the media on Sunday, after the Knicks lost to Cleveland, 108-87. The two told reporters they aren't pleased with the pitiful start.
"Scott and I are not happy with where we are right now," Mills said. "We think the team is not performing to the level that we anticipated, or we expected to perform at, and that's something that we think we collectively have to do a better job of delivering the product on the floor."
Championship or Bust for Vogel
One of the surprise names mentioned as possible first coach fired is the Lakers first-year man, Frank Vogel. At 12/1 odds, he's tied for sixth with Houston's Mike D'Antoni.
It makes sense, though. Vogel was brought in to babysit LeBron James and Anthony Davis as they lead the Lakers to the NBA Finals. If they make the finals, James and Davis will get the credit. If they don't, Vogel will get the blame.
The Lakers are currently tied for the best record in the Western Conference, so Vogel has been able to fly under the radar. If that continues, he should be safe. Throw in a bad round in the playoffs, however, and Vogel could be gone.