Do you smell a sweep? The Philadelphia 76ers and the Brooklyn Nets find themselves in desperate spots, down 0-3 in their respective series, and on the brink of elimination from the Eastern Conference playoffs. The defending champion #2 Toronto Raptors (3-0) have a chance to knock out the #7 Nets and advance to the Eastern semifinals. The #3 Boston Celtics (3-0) don't want to squander their opportunity to finish off the #6 Sixers.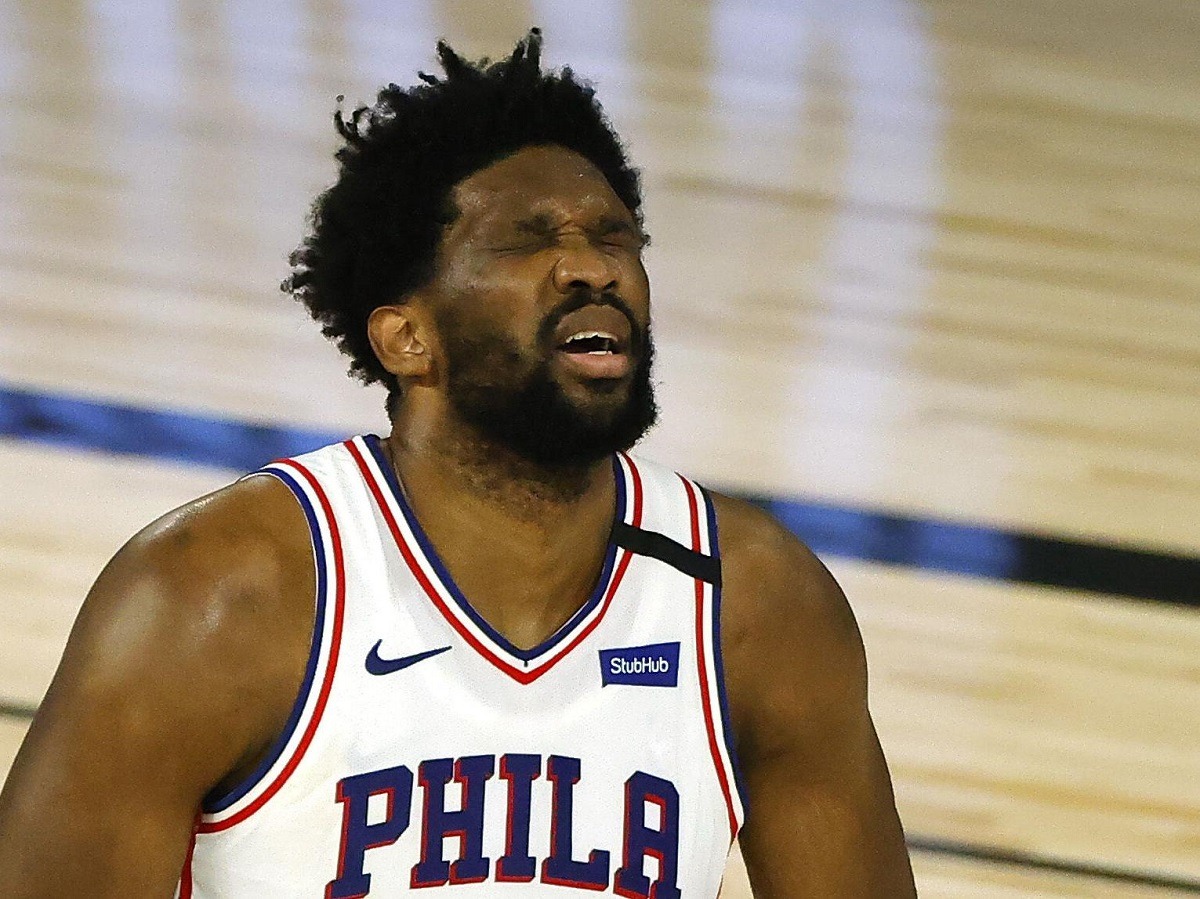 In the history of the NBA postseason, 0-3 is a proverbial death sentence because no one has rallied from that big of a deficit to win a playoff series.
In that historic sense, the Sixers and Nets are already dunzo. But then again, it's 2020 and so many weird things are happening this year, it wouldn't surprise me that something crazy will occur in the NBA postseason that never happened before.
---
NBA PLAYOFFS BETTING LINES 8/23/20
Boston Celtics -8 vs Philadelphia 76ers (o/u 213)
Toronto Raptors -13 vs Brooklyn Nets (o/u 217)
---
The Greek Freak and #1 Milwaukee Bucks dropped their opening game against the #8 Orlando Magic, but they won two in a row since then to pull ahead 2-1.
The #5 Miami Heat (3-0) are one win away from sweeping the #4 Indiana Pacers and locking up a spot in the Eastern Conference semifinals.
Philly Almost Dunzo
The Sixers kept Game 3 close until the Celtics went on a 10-0 run in the fourth quarter to seal the win. Kemba Walker scored 24 points and Jaylen Brown added 21 in the victory for the Celtics.
Walker left the Charlotte Hornets, who missed the playoffs every season he played there, and signed a free-agent contract with a team that consistently made the postseason, like the Celtics.
"This is why I came here and this is a special moment for myself," said Walker. "I've never been up 3-0. But the job is not done. You have to give it everything you got because those guys over there are not quitting."
Philly's Joel Embiid led all scorers with 30 points and he added 13 rebounds. He also made two crucial turnovers during the Celtics' 10-0 run. You definitely feel bad for Embiid. He's the best player on a team that's not up to snuff right now.
The Sixers' shooting woes continued. Josh Richardson, Shake Milton, and Tobias Harris shot a combined 6-for-25 from 3-point range in Game 3.
"We couldn't make a shot," said Embiid. "Nothing could go in."
The Sixers are down 0-3 and are one loss away from flushing their season down the drain. On the flip side, the Celtics are one victory away from sweeping the Sixers and securing a berth in the Eastern semifinals.
"I don't want to be swept," said Embiid. "I don't want that in my resume. I'll be playing my butt off. I'm going to come in and do everything that I can to make sure we win a game."
A Sweep Grows in Brooklyn
The Toronto Raptors won and covered in Game 3 with a 117-92 victory. Pascal Siakim led all scorers with 26 points. Fred VanVleet continued his sharpshooting with 22 points and six treys. Serge Ibaka came off the bench to contribute 22 points and 13 rebounds.
"I like the intensity we're playing with," said Toronto head coach Nick Nurse. "We're taking most possessions pretty seriously. Not really paying attention to the score. We're playing defense with some intensity and trying to do the coverages and execute the game plan."
Tyler Johnson put up 23 points in a losing effort for the Nets. He drilled five treys while the rest of the Nets struggled from the perimeter. Garrett Temple and Timothe Luwawu-Cabarrot combined to go 3-for-20 from 3-point range. At this point, the Nets are down 0-3 and are toast.
The Raptors have never been 3-0 in the postseason before. They're also seeking their first sweep in franchise history.
"Our goal is always to win, and that's what we came into the game for, and I don't think we worried about that," said Siakam. "It's just about taking every game and then going out and trying to get a win."
The Raptors are a 13-point favorite to win Game 4 and pull off the sweep.