The Detroit Pistons will play their first preseason game without their top pick, Cade Cunningham, who suffered a sprained ankle injury in practice.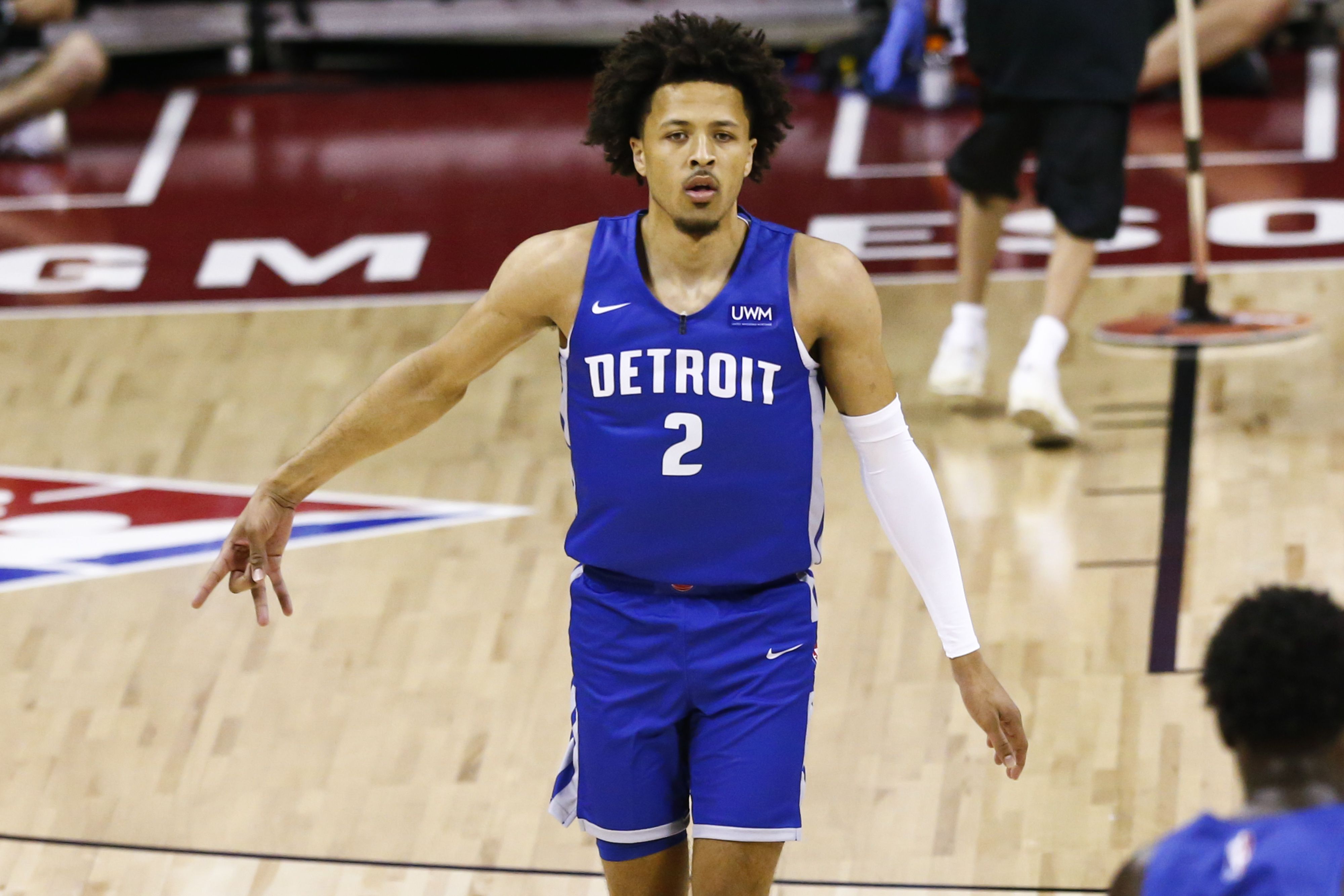 The Pistons indicated that Cunningham had a mild ankle injury, but they're sitting him out of precaution. Fans will have to wait a few days to finally see their future superstar play his first game as a member of the Pistons.
Cunningham, the #1 pick in the 2021 NBA Draft out of Oklahoma State, comes into this season as an integral part of the Pistons overhaul and rebuild. He had a stellar stint during the NBA's summer league in Las Vegas.
In 27 games with Oklahoma State last season, Cunningham averaged 20.1 ppg and shot 40% from 3-point range as a true freshman. He won both the Big 12 Freshman of the Year and Big 12 Player of the Year, as well as earning a spot on the All-American team.
"He still has some fluid on his ankle," said Detroit Pistons head coach Dwane Casey. "We're going to be cautious. It's just disappointing because of the fact this time is really to integrate him and get him going."
Cunningham was penciled in as the starting shooting guard on a starting five that included Jerami Grant, Saddiq Bey, Isiah Stewart, and Killian Hayes. Hayes might not play in the preseason game either, because the second-year player is also nursing a sprained ankle.
Cunningham is the consensus betting favorite to win the 2022 NBA Rookie of the Year. He's currently +250 odds according to DraftKings, and a slight favorite over Jalen Green. The Houston Rockets selected Green, who played his gap year season in the NBA G League, with the second-overall pick in the draft.