Philadelphia 76ers guard Ben Simmons will miss the next two weeks with a lower back injury. Simmons is experiencing numbness due to a nerve impingement, and the Sixers will evaluate his status in two weeks.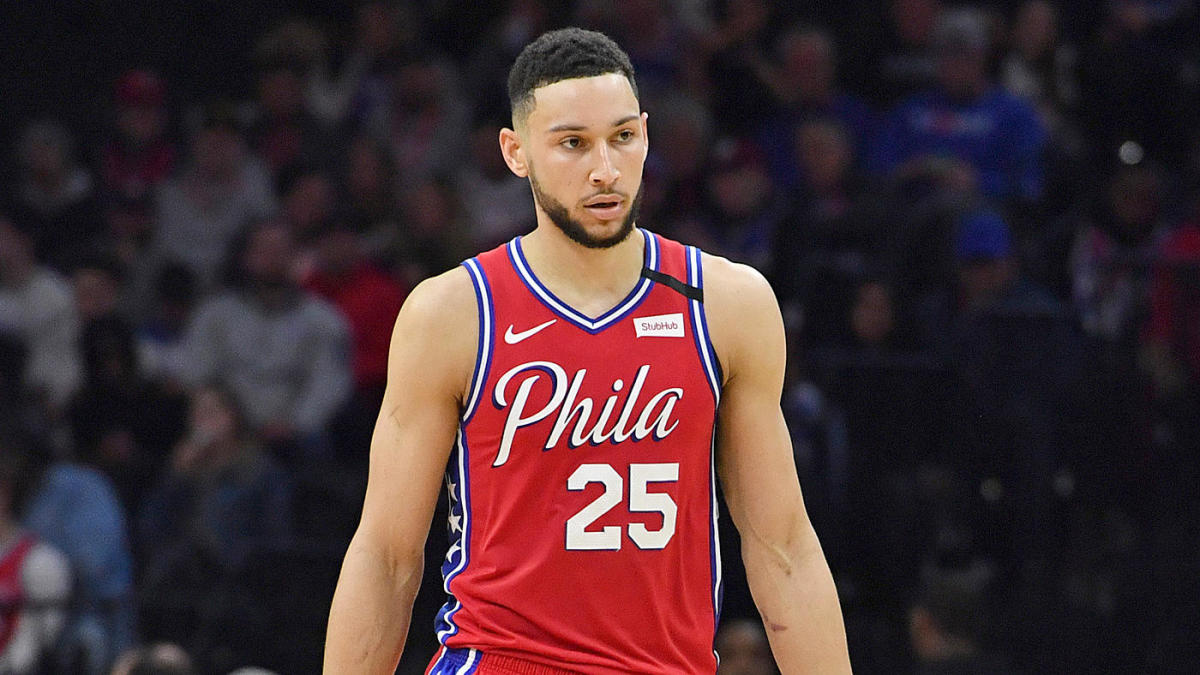 If Simmons responds to rest and treatment, he'll suit back up. There's a loose timetable on his return, but he'll miss at least two weeks.
Simmons tweaked his back in the first half of a game against the Milwaukee Bucks over the weekend.
Simmons averages 16.7 points, 8.2 assists, and 8.8 rebounds per game this season. He's third on the Sixers in scoring behind Joel Embiid and Tobias Harris.
The Sixers selected Simmons, 23, with the #1 overall pick from the 2016 NBA Draft. Simmons, originally from Australia, played a one-and-done season with LSU.
In his rookie season, he averaged 15.8 ppg. Last season, he increased his scoring output to 16.9 ppg. He also briefly dated Kendall Jenner, which proved to be excellent fodder for the tabloids.
During the 2019 postseason, Simmons disappeared during large portions of games. He only contributed 13.9 ppg in 12 playoff games. Things got so bad during his postseason slump, Brooklyn Nets fans trolled him by posting "MISSING: Ben Simmons Jump Shot" signs in front of Barclays Center.
📸 "Missing: Ben Simmons jump shot" hanging outside of Barclays Center prior to Game 3. pic.twitter.com/pC94WF8eAs

— Anthony Puccio (@APOOCH) April 18, 2019
At 6-foot-10 he's an oversized point guard, but he lacks long-range prowess, which has become a running joke on social media and among teammates. Simmons silenced the haters when he knocked down the first 3-pointer of his career in his third season in the NBA.
Philly Outlook After Simmons Injury
The Sixers (36-22) have slipped to fifth place overall in the Eastern Conference. They're lucky that the Indiana Pacers and Miami Heat have both been slumping.
The Sixers are 27-2 at home in Philadelphia, which is the best record in the NBA. However, the Sixers have a weird aversion to road games with a paltry 9-20 record.
Philly's defense has been exceptional this season, allowing only 106.5 ppg. Their offense, however, will take a hit without Simmons in the lineup. It's time for Josh Richardson (14.2 ppg) and the newly-acquired Alec Burks (16.1 ppg with Golden State) to shine.
In the meantime, Embiid has taken it upon himself to carry the extra scoring workload. He dropped a career-high 49 points and hauled down 14 rebounds against the Atlanta Hawks on Monday night.
"Embiid knows it more than I can say it," said Sixers coach Brett Brown. "With the sort of news of Ben, and him not being there, it's clear he's got to come out and he's got to play aggressive. Nobody is asking him to get 50 a night, for the most part, but his mentality is the thing that most impressed me."
After getting benched for a few games, Al Horford is back in the rotation. Brown will need him to pick up the passing slack for the Sixers while Simmons is out.
The Sixers have two easy back-to-back games against the bottom feeders of the east. They play the Cleveland Cavaliers (16-41) on Wednesday night and then the lowly New York Knicks (17-42) head down to Philly, where the Sixers are impossible to beat.
The real test will occur over the weekend when the Sixers hit the road for a West Coast swing with a pair of games in Los Angeles against the Lakers and Clippers.
According to the Mirage Casino and Sports Book in Las Vegas, the Sixers are 17/1 odds to win the 2020 NBA championship.