Phil Mickelson shocked the world last month when he won the PGA Championship at age 50 to capture his sixth major championship. Now, bettors are looking for Mickelson to repeat the feat this weekend at Torrey Pines as he attempts to finally complete his career grand slam.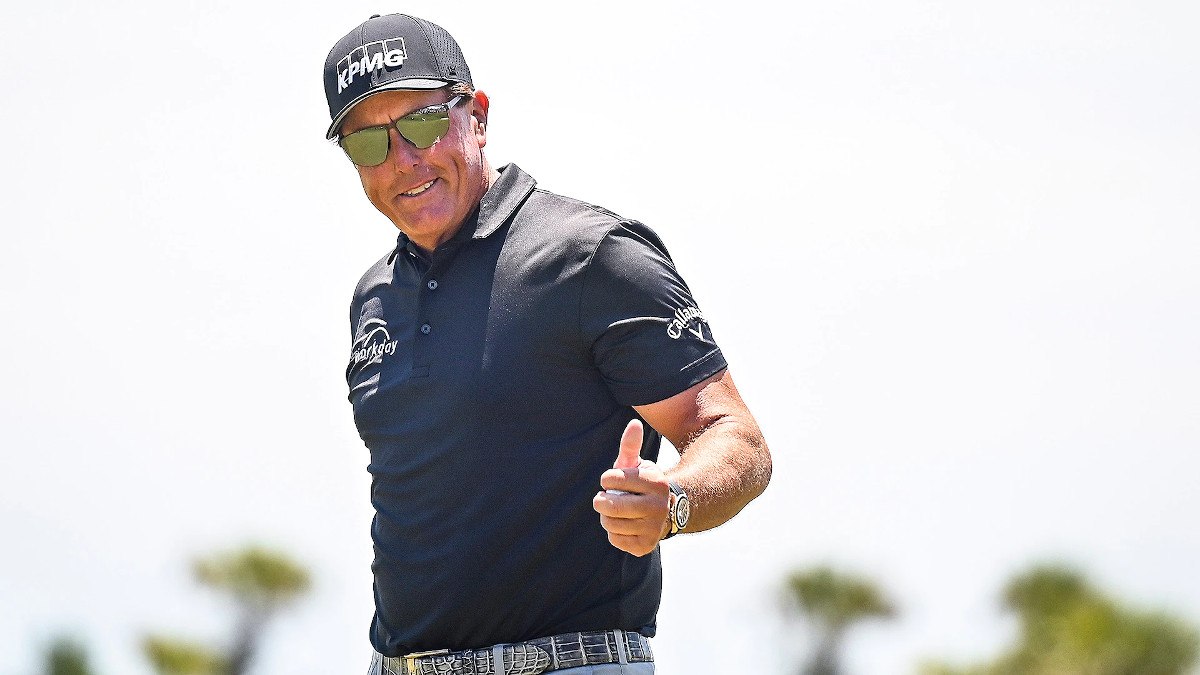 Mickelson has won three Masters titles, two PGA Championships, and a British Open Championship in his illustrious career.
William Hill: Mickelson leads in tickets, handle
But Lefty has never gotten over the hump at the US Open. That's despite the fact that Mickelson has finished in second place six times, including five times in 11 years between 1999 and 2009.
Mickelson is far from the favorite heading into the 2021 US Open, but his win last month captured the imagination of fans and bettors alike. Sportsbooks have reported an influx of bets on Mickelson heading into this weekend, so much so that some bookmakers have massive liabilities on him.
In particular, William Hill Nevada has reported receiving more tickets and more money on Mickelson than on any other competitor. The sportsbook opened Mickelson as a +8500 long shot, but has tightened those odds down to +4000 after the influx of bets.
"Mickelson is leading tickets by a landslide now and he's got the most money now too," Nick Bogdanovich, director of trading for William Hill US, said in a statement. "The liability is at seven figures and counting. You'd think the lower number on Mickelson would slow them down, but that hasn't been the case at all."
According to William Hill, 8% of total tickets are on Mickelson, as is 9% of the total handle.
Changes to Torrey Pines have vexed Lefty
Mickelson seems to have confidence in his ability to compete this weekend. He says that the PGA Championship win came as a culmination of improving form that could easily last throughout the summer.
"It's a unique opportunity because I've never won a US Open," Mickelson told reporters. "It's in my backyard. I have a chance to prepare properly and I wanted to put in the right work … now, you always need some luck you always need things to kind of come together and click, but I know that I'm playing well, and I just wanted to give myself every opportunity to be in play at my best."
But Mickelson may not enjoy much of a home-course advantage at Torrey Pines. While he grew up playing on the course, the layout will look far different this weekend than it did the three previous times he won PGA Tour events there. Two decades ago, Rees Jones redesigned the course to make it worthy of hosting a US Open. Mickelson hasn't won there since.
"Honestly since the redo 20 years ago, I have not played that course as well as I would like," Mickelson said, via ESPN.com. "I tried to force it. A lot of pins you can't go to, have to play 60, 50 feet away, and a lot of holes I get overly aggressive; obviously, that's my nature."