Tabbing Jordan Spieth the favorite for the PGA Championship, which starts Thursday at Quail Hollow Club in Charlotte, North Carolina, wasnít a stretch, but picking Rory McIlroy might be.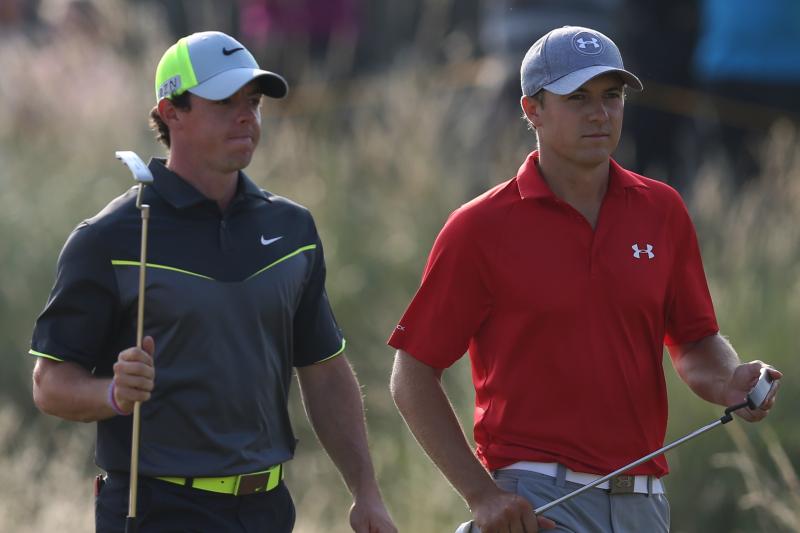 The two golfers are 7-1 selections and at some sportsbooks Spieth is 8-1. Behind them is Dustin Johnson and Japanís Hideki Matsuyama at 12-1. Rickie Fowler is next at 15-1.
Phil Mickelson, who is playing in his 100th major, is at 50-1. He is purely a sentimental choice for anyone who thinks Lefty has one more victory in him. The veteran has his brother as his caddie, parting ways with longtime looper, Jim ďBonesĒ Mackay. His last major, The British Open, he failed to make the weekend.
Surprise at Top
While Spieth was expected to be favored, since he won the British Open, itís harder to make a case for McIlroy.
It is true the Irish golfer has won this event twice, but the course always rotates to a different venue. Besides he hasnít exactly lighting up leaderboards in major tournaments recently. He missed the cut at last yearís PGA and didnít see the weekend at this yearís US Open.
What gives bettors hope, however, is his performance at this golf course. It is a regular stop on the PGA Tour and he has won here twice, plus posted a couple of more top 10s. His outcome at the British Open is also to be considered. He finished tied for fourth and with his length off the tee, should be judged when placing a bet.
He also got an endorsement from Spieth, who said his contemporary was ďprobably the one to beat.Ē It was an honest opinion from Spieth, but he definitely isnít counting himself out.
Why Spieth Will Win
The 24-year-old has a chance to make history by winning this tournament. He would join Gene Sarazen, Ben Hogan, Gary Player, Jack Nicklaus and Tiger Woods in winning a career Grand Slam and would be the youngest player to achieve the feat.
Thatís enough motivation right there, not that he needs any more. But the chance to top something Woods did, would make it all the more special. But McIlroy has a chance to join that club next April at the Masters, and would like nothing more than to thwart Spiethís run.
That might be difficult seeing how the Texan has been playing. He has cashed in every major this year and won two other events in 2017. He is first in scoring average and birdies this year and fourth in greens in regulation.
A long shot that may upset his hopes is someone who has been favored in the previous three majors. Dustin Johnson has had a disappointing year, missing the Masters with a back injury and not making the cut at the US Open. He did shoot 64 at the British, but followed it with a final-round 77.
What makes him dangerous is his length off the tee and his results in the last two tournaments. He finished tied for eighth at the Canadian Open and last week was tied for 17th at the Bridgestone Invitational.