Scottie Scheffler hasn't lost often on tour this year, winning four of his last eight tournaments, including the 2022 Masters. He'll try to win a second straight major this weekend in the PGA Championship at Southern Hills Country Club.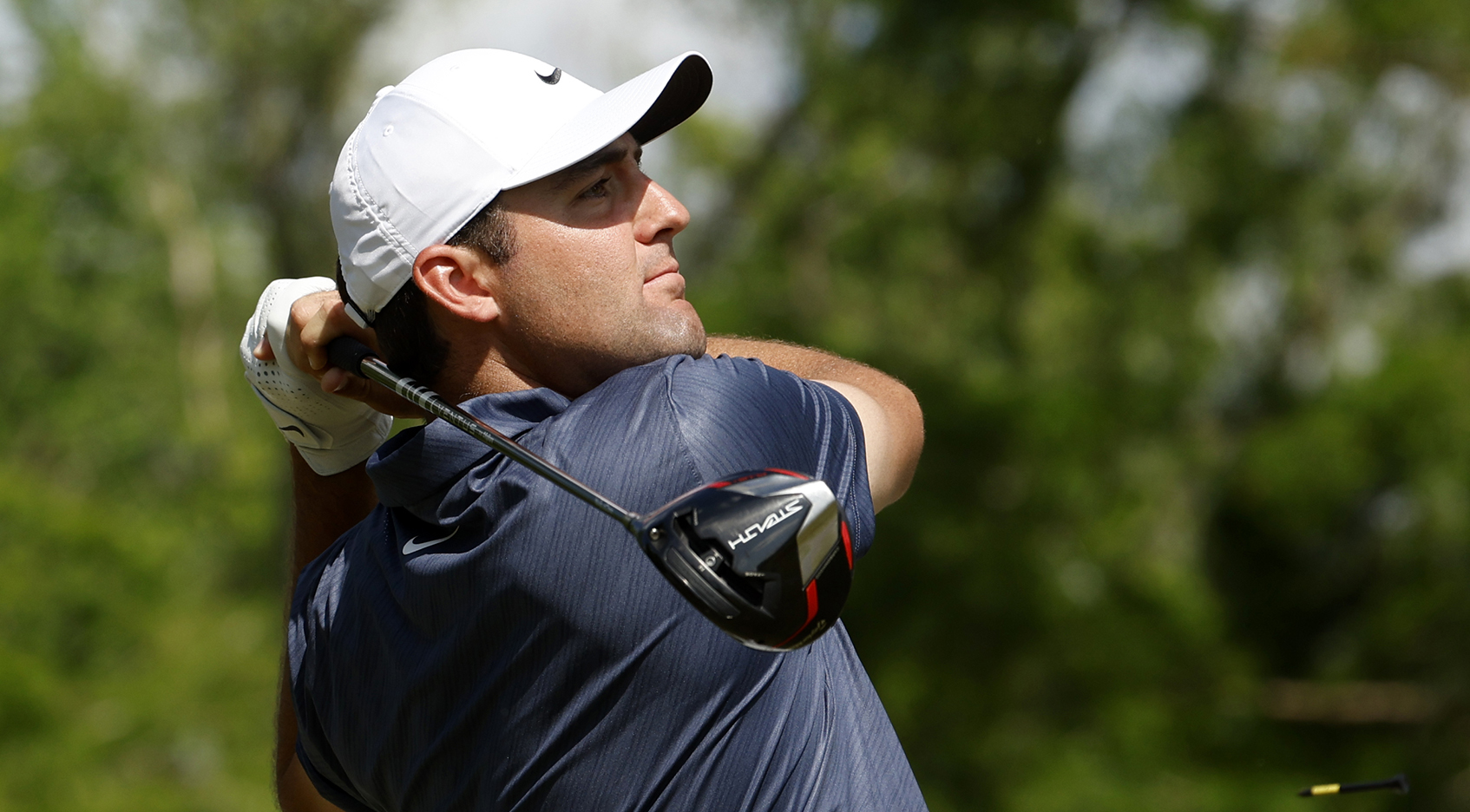 DraftKings Sportsbook lists Scheffler as a +1100 pick to win the PGA Championship, the lowest odds of anyone in the field.
Scheffler continues scorching hot 2022
Scheffler has earned his status as a favorite. After waiting until 2022 to win his first PGA Tour event – taking down the Waste Management Phoenix Open in February – he wasted no time adding to his haul. He won the Arnold Palmer Invitational and the WGC-Dell Technologies Match Play in March, then finally, the Masters in April.
That streak propelled Scheffler to No. 1 in the world and provided him with something of an aura of invincibility, at least temporarily. For now, though, Scheffler says he's happy to just stay under the radar as much as possible, even if that's getting harder to do.
"Tiger's here, so nobody really remembers that I'm here, so it's all good," Scheffler told reporters. "I don't feel any different. I don't get any extra shots this week. It's nice to have the ranking, but at the end of the day when I show up at a tournament, I don't have any advantages over the field."
Two-time PGA Championship winner Rory McIlroy (+1200) is also entering in good form. He finished as the runner-up to Scheffler at the Masters, then took fifth at the Wells Fargo Championship. Not only is he playing well, but he says he's looking forward to playing at Southern Hills.
---
2022 PGA Championship Odds (Via DraftKings Sportsbook)
Scottie Scheffler: +1100
Rory McIlroy: +1200
Jordan Spieth: +1400
Jon Rahm: +1400
Viktor Hovland: +1800
Cameron Smith: +1800
Justin Thomas: +1800
Xander Schauffele: +2000
Hideki Matsuyama: +2000
Collin Morikawa: +2000
---
"I really liked it," McIlroy said on Tuesday, saying many different strategies were possible on the course. "I think getting out there yesterday, one of the things I loved is the way they've cut the runoffs. It's very hard to putt from off the greens. They're trying to get wedges in guys' hands, which I really like."
Spieth needs PGA Championship to complete career slam
Jordan Spieth (+1400) has plenty to play for this week. He needs only a PGA Championship to complete a career Grand Slam, something only five other men have accomplished.
"I don't think I talk about it much with other people, but it's certainly at this point, given having won the other three, it's an elephant in the room for me," Spieth told reporters. "If you just told me I was going to win one tournament the rest of my life, I'd say I want to win this one, given where things are at."
One notable absence in the field is defending PGA Championship winner Phil Mickelson. Last Friday, Mickelson announced he wouldn't be playing at Southern Hills just a year after becoming the oldest major champion in golf history by winning the tournament at Kiawah Island at age 50. Mickelson has sat out of tournament golf for three months following the publication of comments he made in favor of the Saudi-backed LIV Golf Invitational Series.
"It's always disappointing when the defending champion is not here," Tiger Woods told reporters. "Phil has said some things that I think a lot of us who are committed to the tour and committed to the legacy of the tour have pushed back against, and he's taken some personal time, and we all understand that."