The same foot bruise that kept Un Ojo out of the Kentucky Derby will keep him out of the 147th Preakness Stakes, his connections told turf publicist Jennie Rees.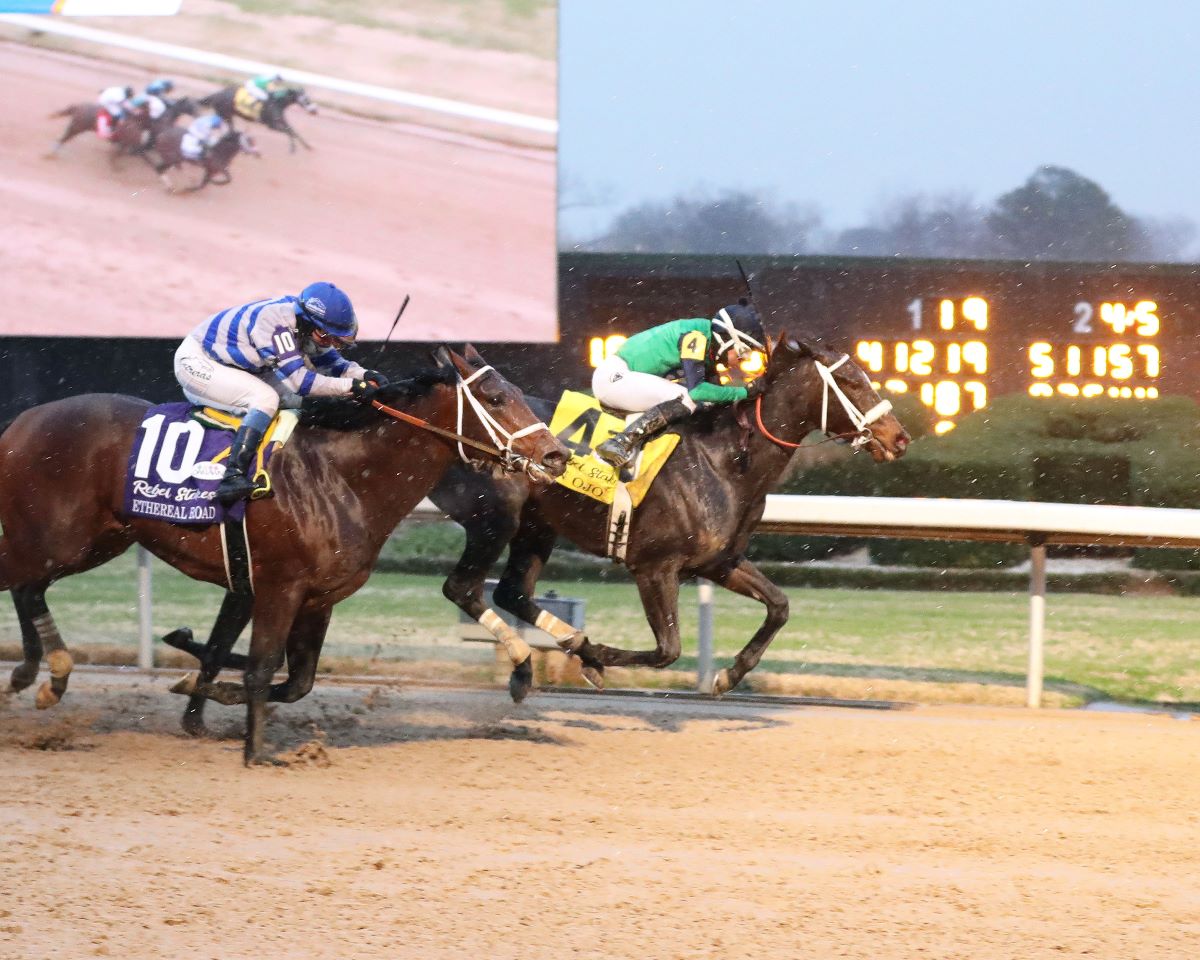 Ricky Courville, the one-eyed gelding's trainer, told Rees by phone that something wasn't right after Un Ojo's Saturday workout.
Un Ojo breezed five furlongs in 1:02.00 Saturday. That was 17th out of 24 going that distance that day at Churchill Downs.
"He looked really good (Sunday) morning, and in the afternoon, they went and checked him out," Courville told Rees. "He was a tad off, the foot was a little warm. This morning, his foot was a little warm again. The vets went over him, and he's not 100%. I'm dealing with the same thing. I guess the work kind of re-aggravated it."
This is a familiar — and unpleasant — ritual for Un Ojo
Courville pulled Un Ojo from the Preakness on the morning entries were due. This mirrors Courville's MO from the Derby, where Un Ojo was scratched on the morning entries were due there as well.
The gelding lost an eye in a paddock accident as a yearling, but has hit the board four times in seven races (2-2-0). His marquee victory came in the Grade 2 Rebel Stakes at Oaklawn Park in March when he sprung a 75/1 upset.
The following month at the Grade 1 Arkansas Derby, Un Ojo finished eighth after slamming his shoulder hard enough off the rail to require stitches. He overcame that in time to be in the Derby mix before the bone bruise.