Pernell Whitaker, a former four-division world champion who is widely regarded as one of the finest boxers of all time, was killed on Sunday night after being struck by a car while crossing a street in Virginia Beach, Virginia. Whitaker was 55.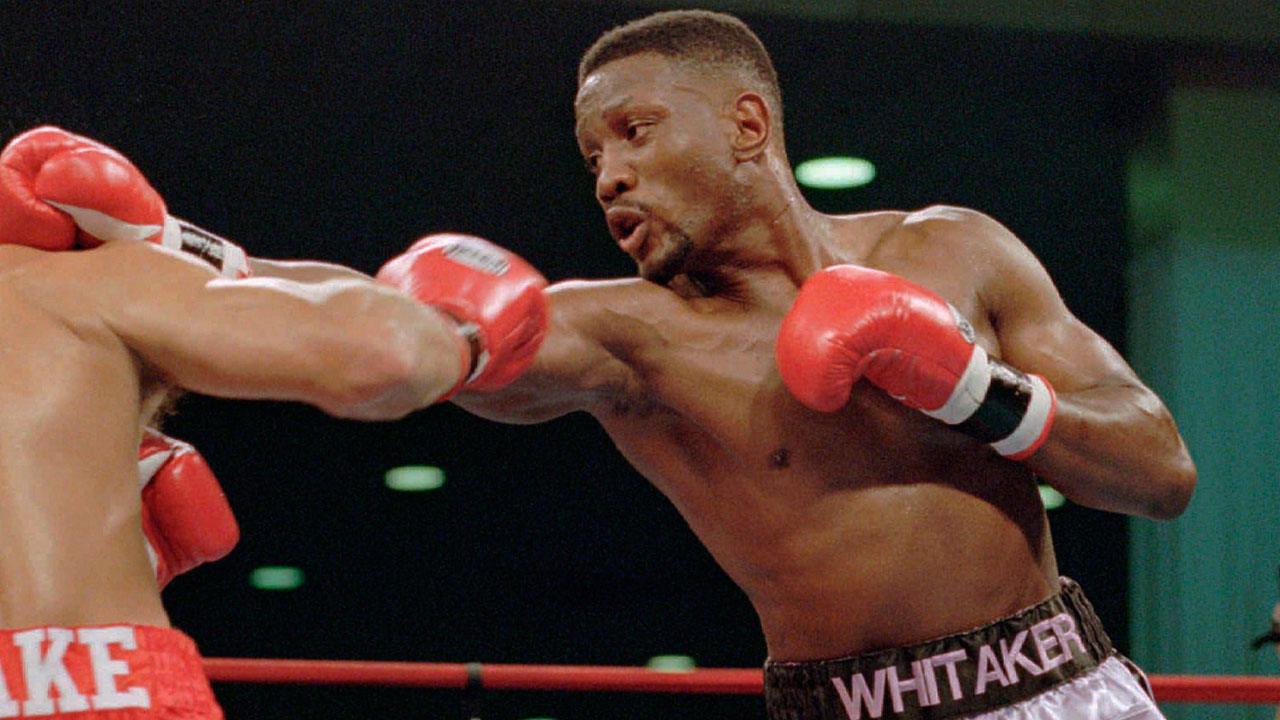 According to the Virginia Beach Police Department, the incident is under investigation. The driver of the vehicle that hit Whitaker remained on the scene after the collision occurred.
Controversial Decisions Plagued Career
Whitaker, who went by the nickname "Sweet Pea," compiled a 40-4-1 record with 17 KOs during his illustrious career. He began to gain fame as an amateur, winning a gold medal for the United States as a lightweight during the 1984 Olympic Games.
Later that year, he made his professional debut at Madison Square Garden. Whitaker would go on to win his first 15 fights before getting a shot at WBC lightweight champion Jose Luis Ramirez in 1988.
This would prove to be the first of multiple controversial results for Whitaker. Despite the fact that most observers thought Whitaker had won the fight, Ramirez got a split decision win, and today is seen as one of the worst judges' decisions in boxing history.
But the loss didn't slow down Whitaker's career much. He would become the undisputed lightweight champion, then go on to win junior welterweight and welterweight titles to run his record up to 32-1.
In 1993, he faced off with Julio Cesar Chavez, considered by many at the time to be the world's best pound-for-pound fighter. Again, Whitaker appeared to have won the fight according to most experts, but Chavez escaped with a majority decision draw. The scoring was so controversial that it made the cover of Sport Illustrated, which offered the headline "ROBBED!" to describe what had taken place.
Whitaker would collect eight more wins in a row, running his record to 40-1-1 and picking up a super welterweight title along the way. He would then lose another controversial decision to Oscar De La Hoya in 1997, despite landing more punches and scoring the only knockdown of the fight.
"I was robbed again," Whitaker told reporters after that fight. "It was a blowout, a shutout. I couldn't have performed better."
Two more late losses – along with a no contest for a failed drug test – would mar his record at the end of his career, but they did little to diminish Whitaker's legacy.
Whitaker Known as Defensive Genius
While Whitaker wasn't known for his knockout power, he nonetheless impressed fans and his contemporaries with his incredible defensive prowess.
"If you want to learn boxing, watch his fights," Scot Gary Jacobs, who Whitaker defeated in a WBC welterweight title fight in 1995, told The Guardian. "His ringcraft was just incredible. He was so clever. He was almost impossible to hit cleanly. His skills were truly remarkable."
After retiring from fighting, Whitaker began working as a trainer in Virginia. Some of his more famous students included former welterweight champion Zab Judah and heavyweight contender Calvin Brock.
Whitaker is survived by four children: Dominique, Dantavious, and Devon from a marriage with his former wife Rovanda Anthony, as well as a daughter named Tiara from a prior relationship.