After the volatility of last week's Daytona 500, NASCAR should fall into a more familiar, predictable pattern at Sunday's Pennzoil 400 at Las Vegas Motor Speedway. There have been nine different winners in 10 years at Daytona, while only six drivers at the Pennzoil 400 have won at least one race there. That includes the fall race, the South Point 400, which made its debut in Las Vegas three years ago.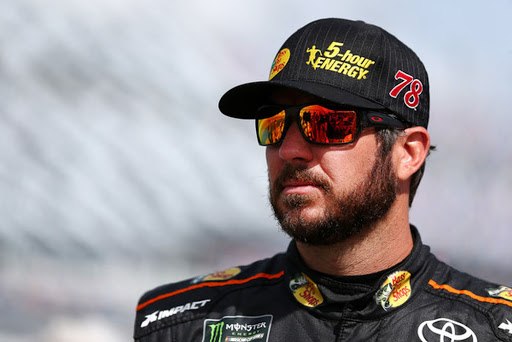 One driver who likes Las Vegas is Martin Truex Jr. The 2017 NASCAR Cup Series champion, won the September race in Sin City, and the Pennzoil 400 in 2017. He a 5/1 pick to win this year, and does well at 1.5-mile tracks.
"I think overall, as a company, we feel really good about where we ended last season with the 550 (horsepower) package," Truex Jr. said. "With us winning Vegas in the fall, Denny (Hamlin) winning Kansas and then Kyle (Busch) at Homestead, all of our cars were really fast at those places at the end of the year, so that gives me a lot of confidence going back to Vegas this weekend."
The favorites, however, are Kyle Busch and Kevin Harvick at 9/2. We take a look at those two and other drivers bettors should back or avoid.
Drivers to Back
Martin Truex Jr. 5/1
As we mentioned above, Truex has a great record at Las Vegas Motor Speedway. We see no reason that Lady Luck won't be on his side again this weekend. He also got a visit from friend Ryan Newman, who left a hospital on Wednesday after his Daytona 500 crash, which might provide Truex further inspiration to win.
Brad Keselowski 6/1
Keselowski has also enjoyed success at Las Vegas, and finished in the top 5 in both races here last year. He has won the Pennzoil 400 twice, and also won the South Point 400 in 2018. He has finished no worse than seventh in his past nine appearances in Vegas.
Kevin Harvick 9/2
One of the two favorites at the Pennzoil 440, Harvick has won here twice since 2015. The 44-year-old, along with Keselowski, finished in the top 5 of both races last year. A fifth-place finish at the Daytona 500 also gives him some momentum. Harvick has nine, top-10 finishes, including six finishes at fifth place or better.
Drivers to Avoid
Kyle Busch 9/2
The Las Vegas native won in 2009, but has been blanked at his home track since. Busch acknowledged the difficulty of winning in his hometown.
"Yeah, Vegas always means a little bit more pressure – more pressure on myself – just because it's the hometown and you want to win there," Busch said. "Thankfully, I have won there and I've knocked that one off the list, but certainly you want to win there every year."
Denny Hamlin 10/1
Hamlin has some momentum after winning his second consecutive Daytona 500, but he's never won in Las Vegas, and that trend should continue. After last year's Daytona 500 victory, he came to the Pennzoil 400, and finished a disappointing 10th.
Joey Logano 7/1
Logano is the defending champion, and those seeking a repeat here have historically not finished well. No one has repeated at the Pennzoil 400 since Jimmie Johnson's three-peat from 2005-2007. Logano is certainly capable, but we like other picks this week.