The Pittsburgh Panthers (11-2) and the Michigan State Spartans (10-2) put together two excellent seasons on the backs of Heisman Trophy candidates who powered their respective offenses. But both teams will play without their biggest stars when they meet in the Peach Bowl on Thursday night.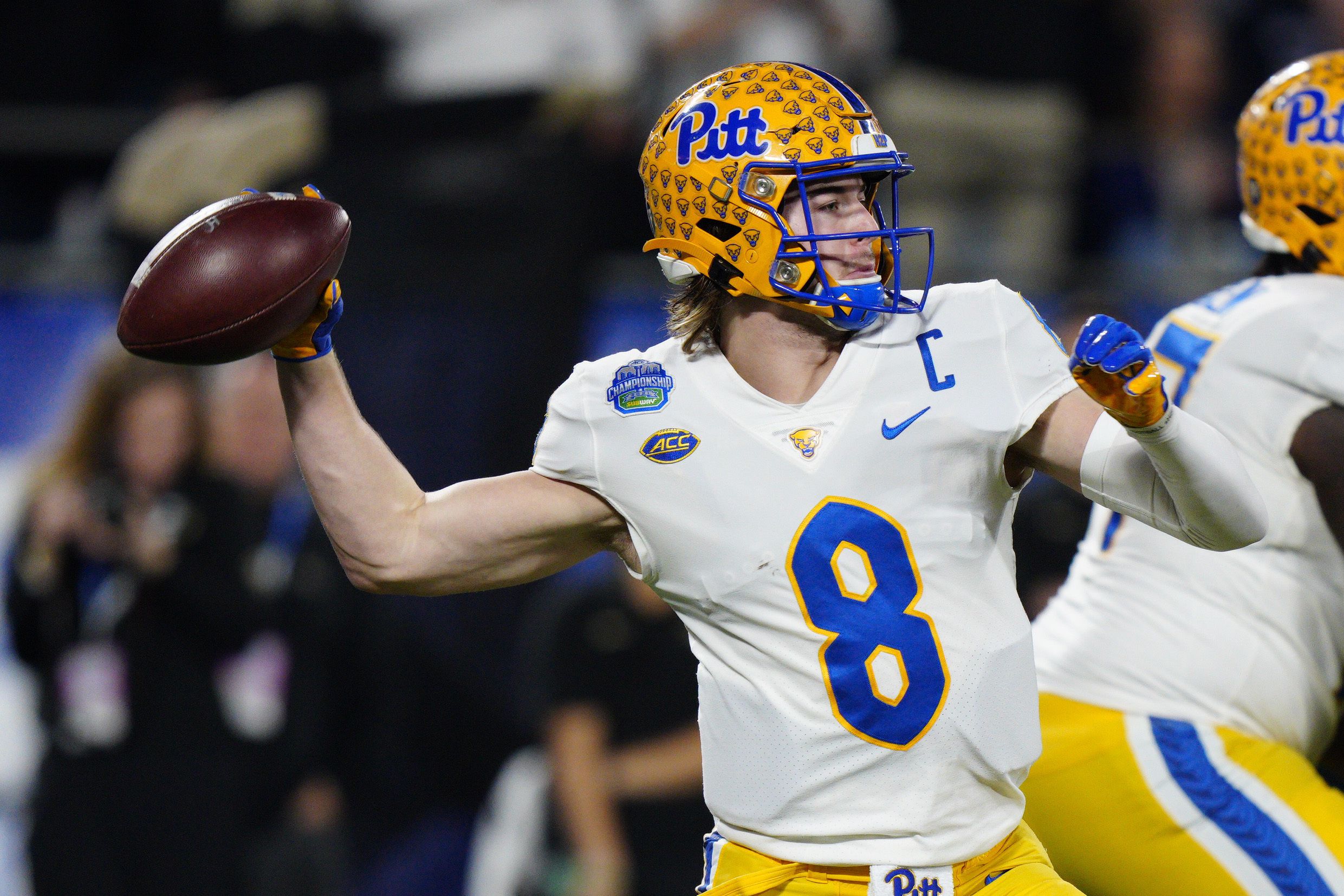 Both Pittsburgh quarterback Kenny Picket and Michigan State running back Kenneth Walker III are choosing to skip out on the Peach Bowl to protect their draft stock as they prepare for their professional careers.
Offenses adjust without Pickett, Walker
Pickett finished third in the Heisman Trophy voting this season, while Walker came in sixth. Alabama quarterback Bryce Young ultimately won the award by a wide margin.
Both teams feature plenty of offensive firepower and overall talent even without those two players. But the nature of the game will change without its biggest names.
"It's hard to replace a guy like Ken, you really can't do that," Michigan State coach Mel Tucker told reporters. "But we have other players obviously on our roster at that position that are going to be next man up and they're going to step up and get the job done. We have a plan for that and I feel really good about our run game right now in our preparation."
Walker ran for 1,636 yards and 18 touchdowns for the Spartans this season. He won the Doak Walker Award as the top running back in the country.
Pickett threw for 4,319 yards and 42 touchdowns against just seven interceptions for the Panthers. He also scored five times on the ground. Many draft experts predict he will become a first-round draft pick in 2022.
Michigan State holds Peach Bowl edge
That means that Pittsburgh will be hard pressed to replace his production. But head coach Pat Narduzzi says he has full faith in backup Nick Patti to lead his team into the Peach Bowl.
"We've got a lot of trust…in Nick Patti and his ability to throw it," Narduzzi told reporters. "We've gone into games throwing it 40-plus times with him. And we're going to just take what they give you. And, again, most of the time people are packing the boxes, trying to take your run game away. We'll just play according to that. We're not going to change what we do."
While oddsmakers had to scramble to evaluate these teams without their biggest names, Michigan State has come out as the favorite, with FanDuel Sportsbook giving the Spartans a 3.5-point edge in the Peach Bowl. But this won't be a walkover for the Spartans, and Tucker isn't taking the Panthers lightly heading into Thursday's game, even without Pickett at the helm.
"They're a very good football team," Tucker told the media. "It's a very well-balanced team. I can see why they've had success this year."