Patrick Eby, a senior long snapper for Columbia University, became the 13th player in school history to be named as a First Team All-America, and the amateur magician and Ph.D. candidate has his eye on playing special teams in the NFL.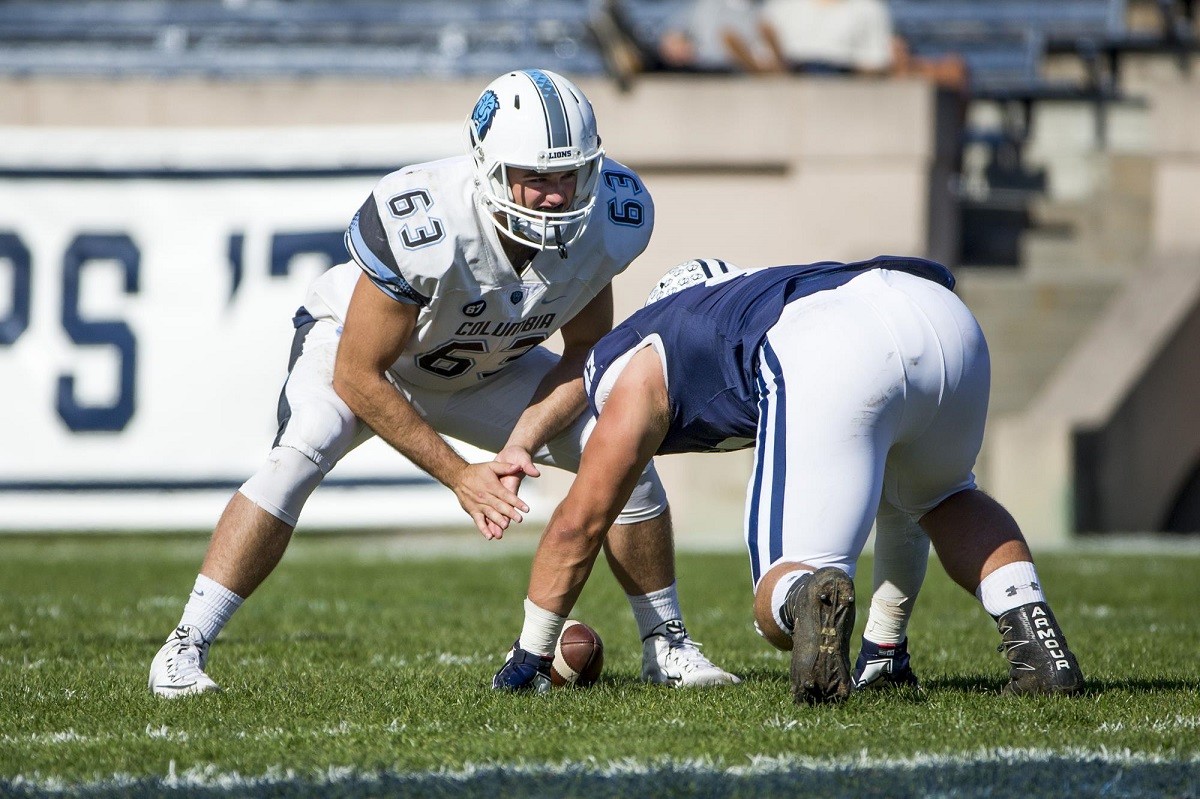 The Columbia Lions went 6-4 in the Ivy League in 2018. Eby started in all 40 games over his four-year football career at Columbia, which tied a school record. As a valuable special teams player, Eby snapped 247 punts, 84 PATs and 58 field goals over his career.
"The guy practices snapping the ball to where he has the laces a certain way every time you catch it," said Columbia's special teams coach Justin Stovall. "So, he's more or less trying to control as much as it's spinning back to you. He's paying attention to all these little details."
His consistency has drawn the attention of NFL scouts. Personnel from every NFL team has paid him a visit at Columbia.
"I watched him make hundreds and hundreds and hundreds of snaps over his career," added Stovall. "It took a 50 mile-an-hour wind day for him to have one questionable snap. That's what it took."
The Magic Man
Eby is a psychology major who does magic tricks in his spare time. He's good enough that he gives guest lectures and pep talks to other sports teams at Columbia.
"Magic requires understanding of how people think and react to things," said Eby. "And then you're sort of manipulating variables through cards or coins just sort of elicit that reaction. That requires several techniques and a pretty sophisticated understanding of just how people think or make decisions. You have to influence them without thinking about it."
Eby also does a couple of nifty trick shots with the pigskin. It's the long snapper's version of William Tell shooting an apple off of someone's head.
A couple of years ago, Eby and his teammates created a viral video that featured his long snapping skills. A fellow Columbia student, with an apple on their head, stood in the middle of a long corridor of their dorm. Eby bent over and snapped a football, which cleanly knocked the apple off.
"That's the type of control he has," said Stovall. "A couple of inches off, and that would have been an injury. The amount of pride and effort that he puts into all his tricks, it really shows through in the same way that he is off on the side, out of view, practicing on his specialist skill, which in the same way is really amazing."
You think any special teams units can top this? pic.twitter.com/7UEsgeRD6D

— Columbia Specialists (@CU_Specialists) August 25, 2016
Who's Who of Columbia Alumni
Eby is trying to become a notable ex-Columbia football star who went on to achieve greatness. That current list includes Dallas Cowboys head coach Jason Garrett, All-Star DE Marcellus Wiley, and the actor who played Charlie from "Party of Five".
Matthew Fox, a television actor who also appeared on "Lost" and "Party of Five", is one of many athletic celebrities in Hollywood. Fox played wide receiver for the Lions when Columbia snapped their infamous 44-game losing streak by beating Princeton in 1988.
Defensive end Marcellus Wiley was a second-round draft pick from the Buffalo Bills. Wiley graduated from Columbia in 1997 and he spent ten seasons in the NFL. Wiley is the last Columbia grid iron player to put on an NFL uniform.
Patrick Eby, 6-foot-3 and 235 pounds, is a longshot to get selected in the upcoming NFL draft, but he is expected to receive multiple invitations to training camp.
"I can't imagine there's more than a handful of other guys like him out there," said Stovall. "Pat's gonna find his way onto an NFL roster this year. I would be willing to put everything I have on that because I can't honestly think of how you can beat him, as far as your consistency, You'd have to be 100 percent, because he's going to be a hundred percent."
Eby ultimately wants to pursue a career in psychotherapy. He will eventually seek out a Ph.D. program to continue his studies, which he will gladly put on hold to pursue a career in the NFL.
"Pat's going to be on NFL roster," said Stovall. "I feel that confident about him."