The Oregon vs. UCLA men's basketball game scheduled for Tuesday, Jan. 19 in Eugene will instead take place on Feb. 1 in Los Angeles.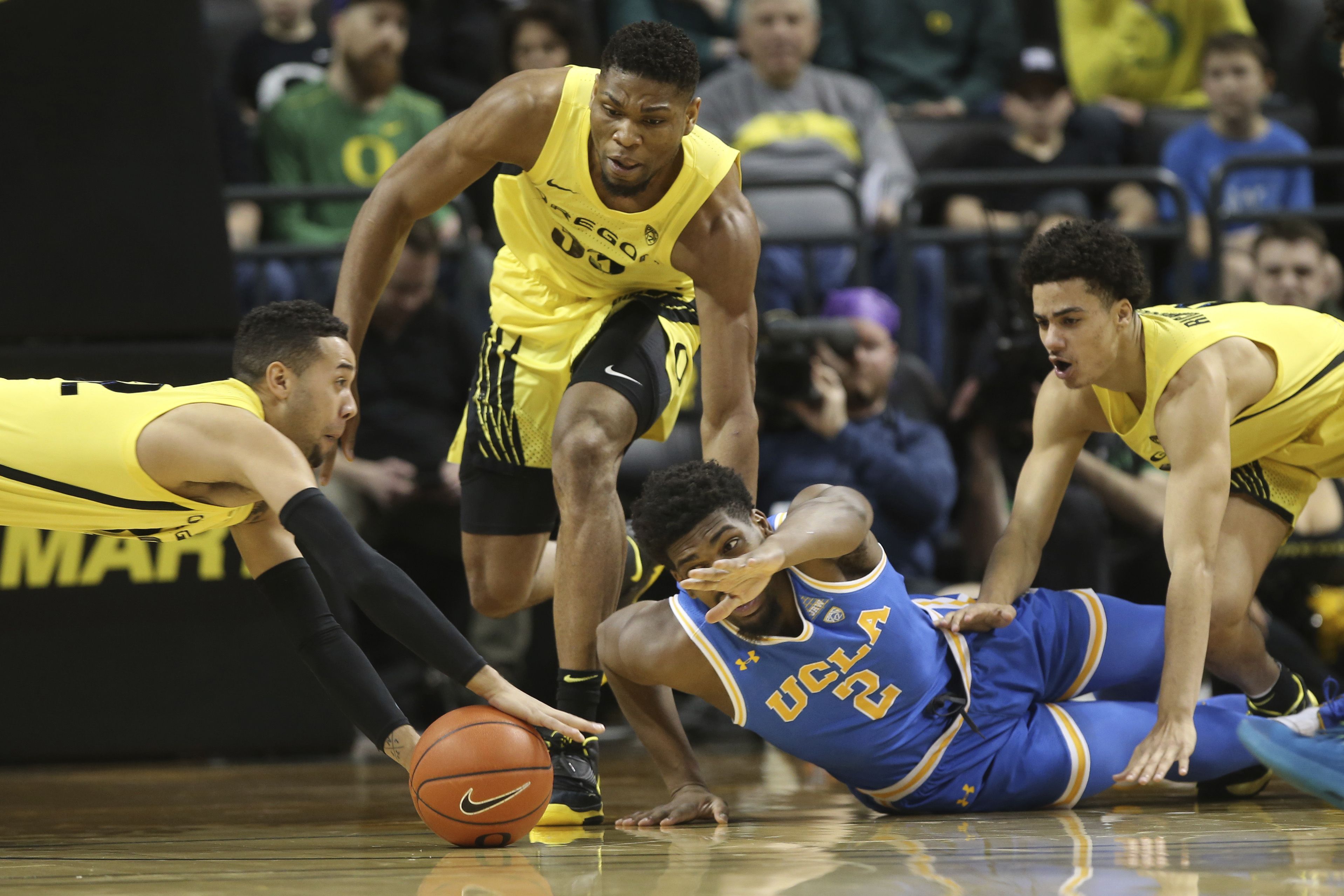 The schools, both atop the Pac 12 at 9-2, will play two in five days at Pauley Pavillon after they were forced to move a December match-up for a second time due to the No. 22 Ducks' COVID-19-related pause of all basketball activities this week.
Instead of enjoying the confines of Matthew Knight Arena, the reschedule has forced Oregon to a three-game road trip in Los Angeles.
Ducks' Second Make-up a Make-up for First Make-up
Should their program come back online in time, Oregon will tip-off against the Bruins on Jan. 28, USC on Jan. 30, and UCLA again on the first.
Originally the Feb. 1 game was to take place in Eugene on Dec. 23 before that game was postponed due to the Ducks' first outbreak-related pause of the season.
In its current pause, Oregon basketball has been dormant since Tuesday, which also sent games against Arizona State on Thursday and Arizona on Saturday into scheduling limbo.
The Ducks' next scheduled game is Saturday, Jan. 23, vs. Oregon State at home. The rescheduled game between the Ducks and Bruins on Feb. 1 will start at 2 p.m. and be broadcast on ESPN2.