Joaquin Phoenix is currently a big Oscars favorite at 1/2 betting odds to win the Academy Award for Best Actor for his role as Batman's arch-nemesis in the "Joker".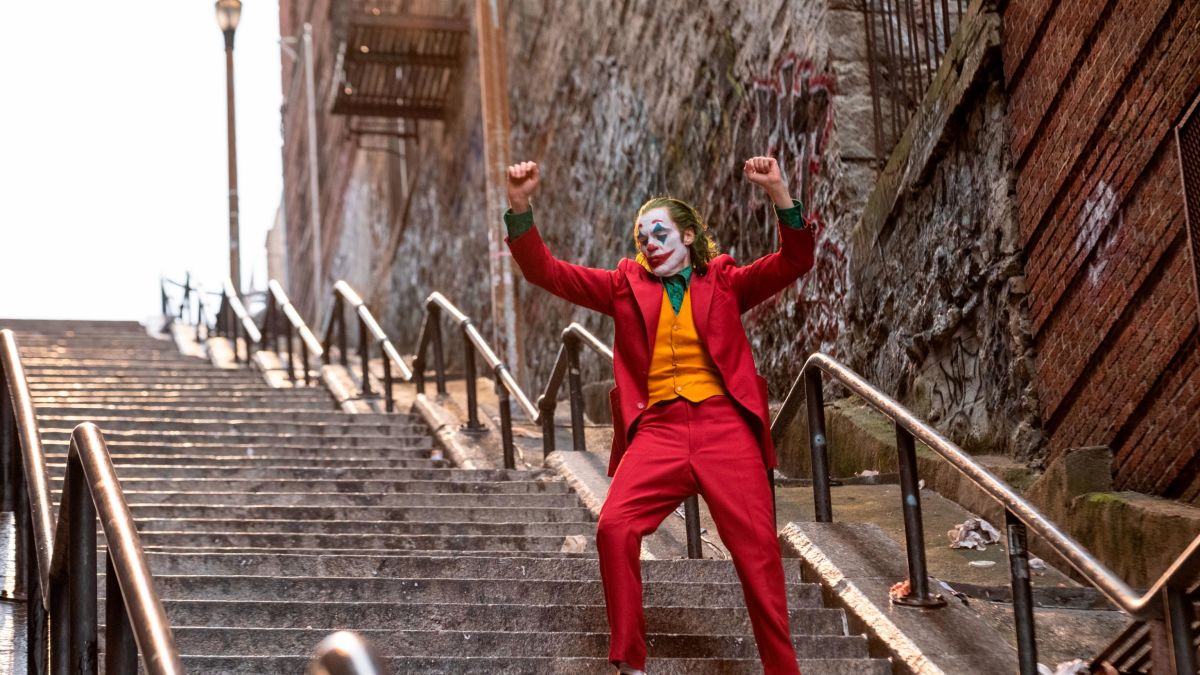 According to Betfair, Phoenix is the top betting favorite on the board to win Best Actor. That list of 2020 favorites also includes Adam Driver, Robert De Niro, Brad Pitt, and Leonardo DiCaprio.
Phoenix is still chasing his first Academy Award for Best Actor even though everyone thinks he won an Oscar for his role as Johnny Cash. In 2006, Phillip Seymour Hoffman edged out Phoenix. Hoffman won the Best Actor Oscar for a stunning performance as Truman Capote.
2020 OSCARS ODDS – BEST ACTOR:
Joaquin Phoenix 1/2
Adam Driver 7/2
Robert De Niro 7/1
Leonardo DiCaprio 8/1
Tom Hanks 8/1
Brad Pitt 9/1
"The Report" with Adam Driver hits theaters in a couple of weeks. Driver is also on the shortlist of Oscars favorite for his role in the CIA torture scandal with 7/2 odds to win Best Actor.
Brad Pitt and Leonardo DiCaprio both excelled in Quentin Tarantino's "Once Upon a Time… in Hollywood". Pitt portrayed a long-time Hollywood stunt man, while DiCaprio played a washed-up TV actor in the late 1960s.
Tom Hanks is also expected to garner a nomination for his role as iconic children's TV host Mr. Rodgers. Hanks has 8/1 odds to win Best Actor.
In the latest Oscars betting update for Best Actor, bookies listed Robert De Niro as 7/1 odds to win Best Actor in the highly anticipated release of Martin Scorsese's "The Irishman" starring De Niro, Joe Pesci, and Al Pacino.
Todd Phillips Pitches the Joker
Since its release three weeks ago, the "Joker" has become a hit with both fans and critics. "Joker" is currently the #1 film at the box office according to Box Office Mojo. It only took three weeks before the "Joker" broke records for highest-grossing R-rated film in history with a worldwide gross totaling $851 million. With a domestic gross of $277.6 million, "Joker" is currently second all-time behind the "The Passion of the Christ" as the top grossing R-rated film at $377 million.
Director Todd Phillips pitched "Joker" to Warner Brothers as a stand-alone origin story. "Joker" is more 1970s arthouse film than you'd expect in a comic book franchise film. It explored the dark side of humanity, which is probably why audiences became enraptured with how Batman's nemesis became the Joker in a dark and gritty drama that's resembles a bad psychedelic trip.
"We wanted to look at everything through as real and authentic a lens as possible," said Phillips said. "I don't believe that in the real world if you fell into a vat of acid you would turn white and have a smile and your hair would be green. So, you start backwards-engineering and it becomes really interesting. It was one of the most fun scripts to write because you were only breaking rules."
Phillips is most known for directing R-rated comedies like "Old School and "The Hangover" franchise. Phillips started directing documentaries on fringe music scenes including docs about punk rocker GG Allin and the jamband Phish.
The pivot toward "The Joker" marked the first foray for Phillips into comic book characters. Phillips filmed the "Joker" without a glut of CGI special effects. There are no flying characters, or buildings falling on superheroes, or every other scene shot on a green screen.
Joaquin Phoenix Oscars Favorite
Warner Brothers had their reservations about backing Phillips' vision of the Joker, and yet they backdoored a mega hit. A lot of the success of the film hinged upon the obvious: a haunting performance by Joaquin Phoenix as the Joker.
Phoenix, the consummate method actor dropped 55 pounds to prepare for the role as the Joker. Phoenix had big shoes to fill. Heath Ledger posthumously won an Oscar in 2009 for his diabolical version of the Joker in "The Dark Knight". The Joker has also been portrayed by heavyweights Jack Nicholson, Jared Leto, and Caesar Romero from the 1960s campy TV version of "Batman and Robin".
"Joker" is set in decaying Gotham in the late 1970s. It's the peak era of economic depression, high crime, and failing institutions. Arthur Fleck (Joaquin Phoenix) is the epitome of a loser who struggles with mental illness, while living at home with his mother. Fleck can barely hold down a day job as a clown-for-hire while clutching onto unattainable aspirations as a stand-up comic. "Joker" depicts Fleck's decent into insanity as he sheds his old persona and completes a metamorphosis into the Joker.
From the get-go, Phoenix embodies a lonely and unstable character. You would not want to sit next to him on the subway, or ride alone in an elevator together. His transformation into a villain starts out as a slow boil before his madness quickly escalates toward the film's disturbing climax.
In February 2019, Rami Malek won his first Oscar for Best Actor for his role as Freddie Mercury in "Bohemian Rhapsody". Much like Phoenix this year, Malek was the consensus odds favorite to secure best actor going into awards season.
Official nominations will be released on January 13, 2019. The 2020 Oscars take place in Hollywood on Sunday, February 9, 2020.