After more than half a year in operation, my store, Cullman Sportscards & Fun Shop, has already experienced its share of ebbs and flows, and I've learned lessons that I'll take to heart here at the end of the year to carry over into 2022.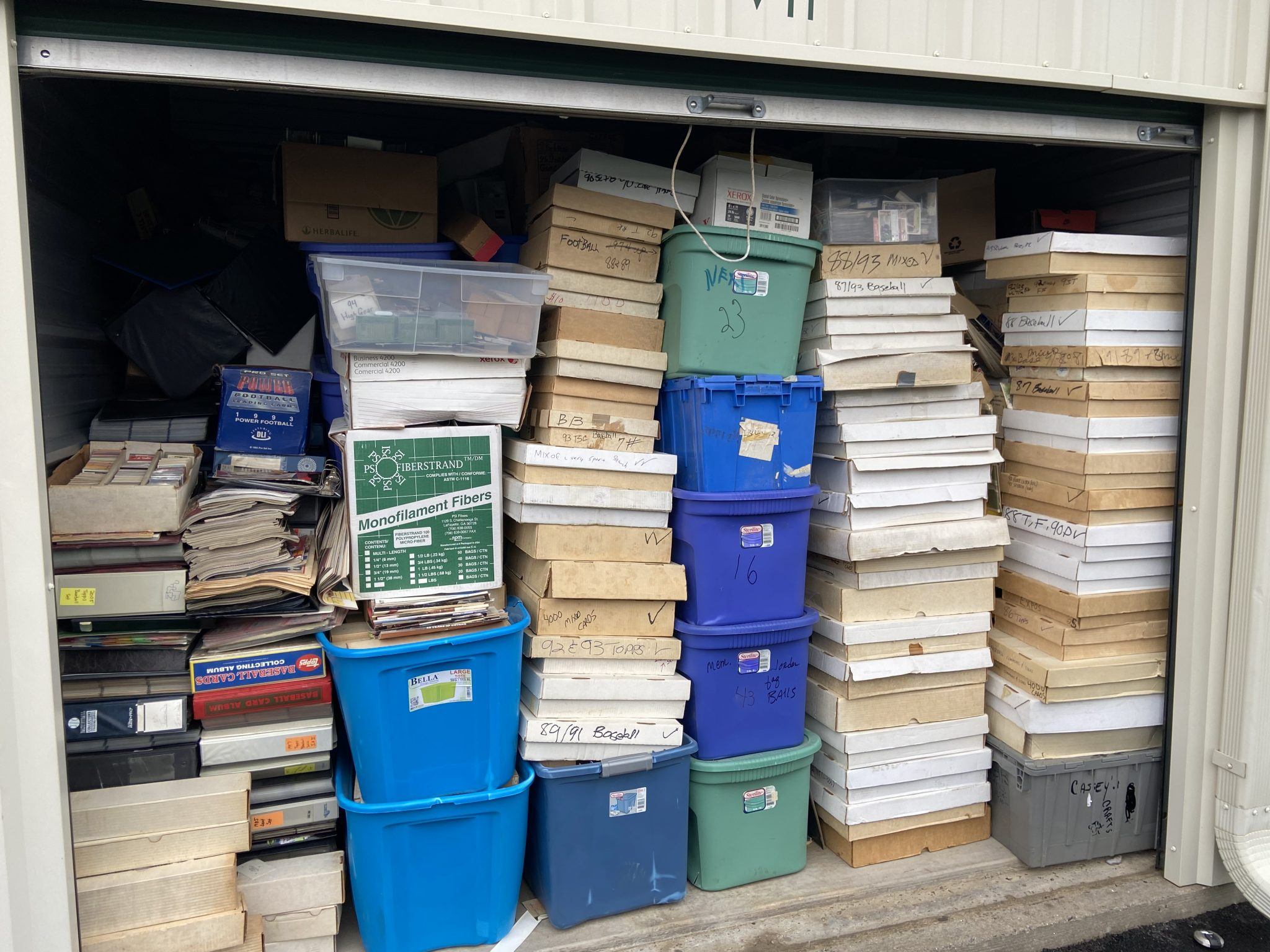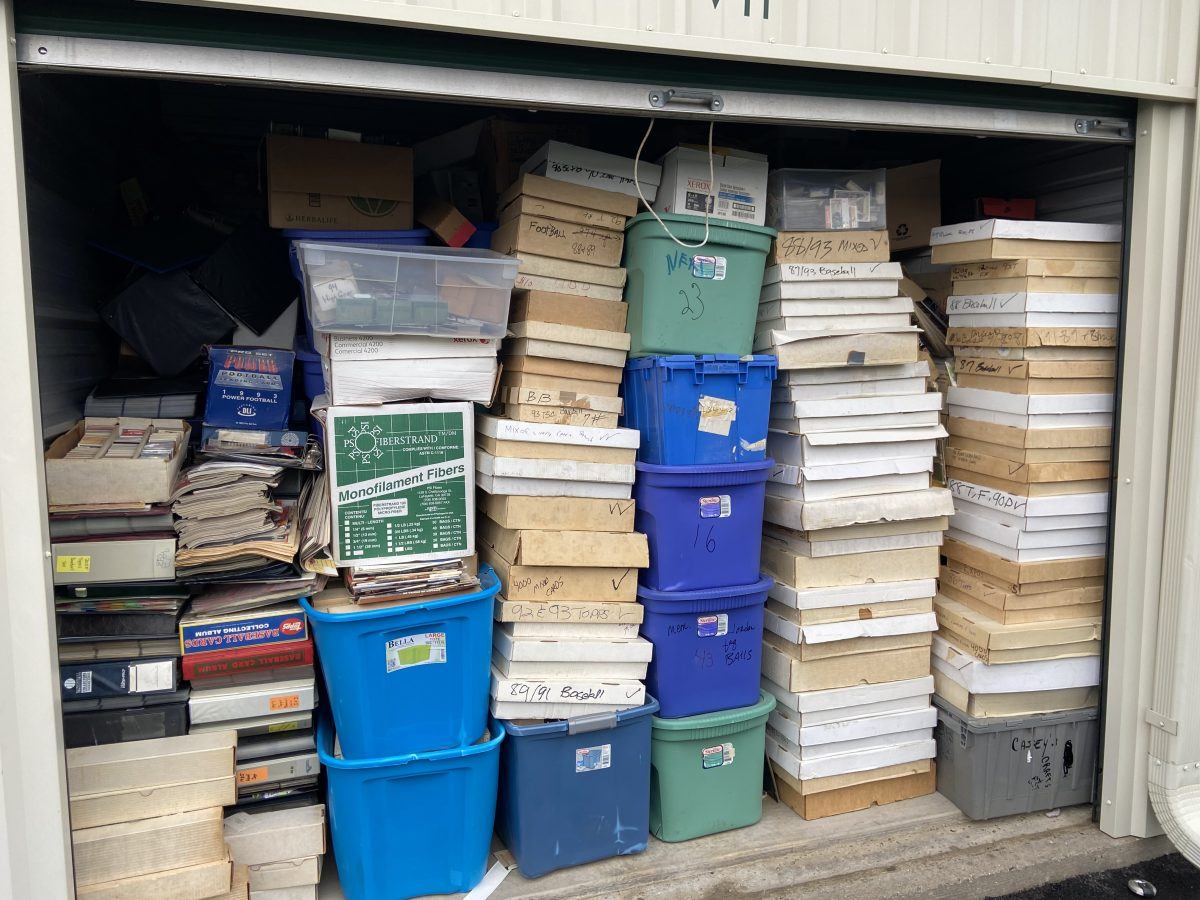 Here are some things I've learned about operating this small business in 2021.
Customers come and go
When I opened the store in April, business started strong and I was elated to find that I measured weekly success in whether I eclipsed four figures in profit. That was a surprise given the size of my area (a city of about 15,000 residents in north Alabama) and my intention that the store would just be side income to my writing work.
After the initial buzz of the new business calmed down, sales slacked for a few months. They picked back up in the summer, especially when a local 18-year-old with a TikTok channel started visiting regularly to buy hobby boxes for his card breaks. But the business slowed on his channel and I haven't seen him in a few months.
Recently, sales have been stable for my store at a lower level, as the overall sports card market has cooled and sealed product has become easier to find at big-box retail stores. I'm blessed to have numerous regulars who visit at least weekly, and I try to provide the products and single cards for which they're looking.
The distributor allocation dance
Now that I've had an account with GTS Distribution for more than six months, I'm finally getting some allocation at factory cost. But, as I've discussed before in this series of columns, the trick is trying to find deals or to wait for specials so I can make a little profit on the items I buy in bulk from GTS to build the volume I need to receive future allocations. The more you spend, the more you'll get, and breakers tend to spend the most, leaving card shops often hunting for the scraps. It's the same with all distributors in this highly competitive market.
Here at the end of the year, I'll get a box or two of products like Bowman's Best and Topps Heritage Update baseball, but I'm still waiting to receive any allocation for football or basketball. My sales rep says my spending might earn me a box of NBA Hoops, the lowest-tiered Panini basketball product. Maybe.
I've been able to get a few booster boxes and elite trainer boxes of recent Pokemon lines, probably because these seem to be printed to meet demand.
Hard to pass up the deals
Before I started the store, a fellow store owner on an online forum counseled me after I sought his advice. He told me one of the most beneficial aspects of owning a local card store is that you become the go-to destination for people looking to sell their collections.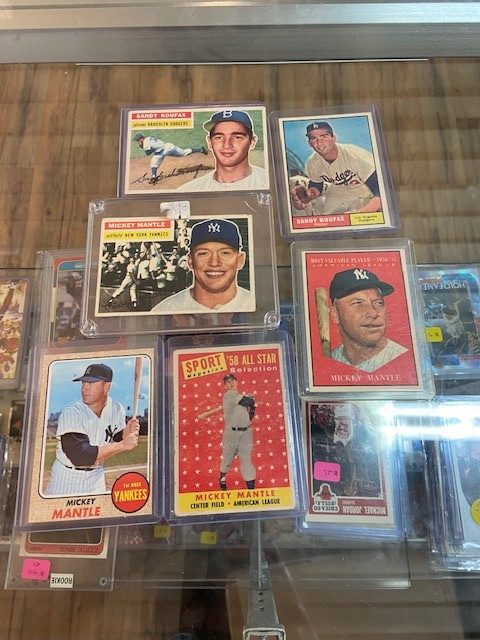 I've had a little bit of everything walk in the door. Many people possess junk and think it's treasure, while others hold treasure and don't realize how good it is. While I try to be fair, I'm in the business of making money and don't have an unlimited buying budget.
I've found it would be easy to go broke buying cards, especially after recent big-money deals filled my 10' x 10' storage unit to the point I can barely close the door. Now, I'm methodically sorting through that bulk, selling some online and some in-store.
And trying to resist buying more.