The first meeting between Philadelphia and Dallas nearly two months ago went decisively in favor of the Eagles, 23-9, and there is no reason Sunday's game shouldn't be a repeat of that contest. That is why with this week's One Bet, $100 and I going to take Philadelphia and give away 2.5 points to the Cowboys.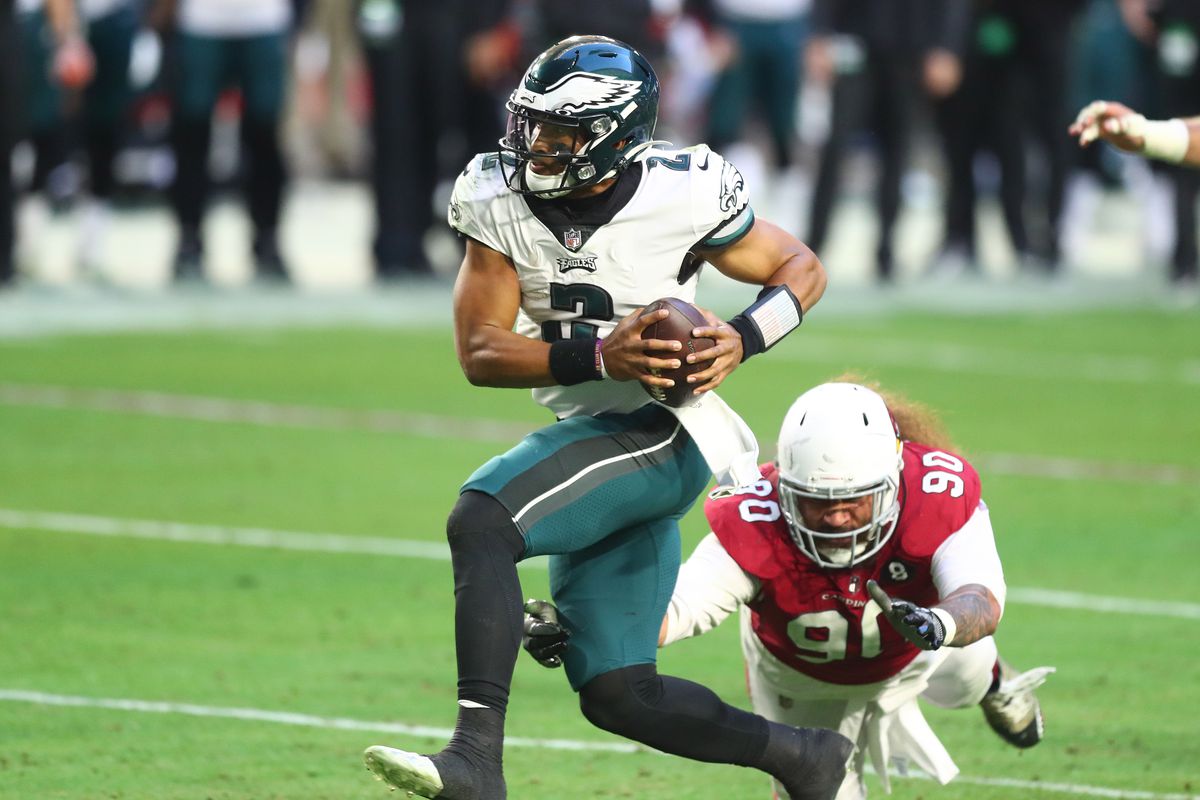 Last week I, along with most of the betting public, sat in shocked silence as the New York Jets got its first victory of the season, defeating the Los Angeles Rams, 23-20. The Jets were a 17-point underdog, and I thought there was no way they could cover, much less win, against the Rams.
One Bet, $100
| | | |
| --- | --- | --- |
| This Week | Last Bet | Season Total |
| Philadelphia -3 over Dallas | Lost: Rams | 3-3, Up $65 |
---
I wasn't alone. Eight-five percent of the money bet at William Hill on the game was on the Rams. The loss was a huge win for sportsbooks, who along with Cincinnati upsetting Pittsburgh, saw a seven-figure win.
Motivation Big Factor for Philadelphia, Dallas
The NFC East is still a toss up, and even though Washington has a one-game lead atop the division, neither Dallas or Philadelphia is out of it. If either team wins its last two games they could upend Washington and take the division.
The question is which team is motivated more to win. I believe that team is Philadelphia. The Eagles are in last place in the NFC East at 4-9-1, but a win against the Cowboys leaps them up to second place. If Washington loses later in the day, the final week of the season has the Eagles hosting Washington for what could be the playoff spot in the division.
Dallas is not out of reaching first place, but getting past Philadelphia is the first test. Then they would have to go on the road and face the New York Giants in the final game of the season. They are 2-5 away from AT&T Stadium, with their two wins coming against Minnesota and Cincinnati.
Quarterback Andy Dalton told reporters they know what they have to do to reach the postseason.
"Our focus is the next two games,'' Dalton said. "We've just got to handle what we can handle and control what we can control. We know that there's still a chance out there. But for us, we just have to make the most out of these last two opportunities and see how everything shakes out."
Injuries Could Decide Outcome
Dallas was a healthier team when they met Philadelphia the first time. They were utilizing the third-string quarterback, Ben DiNucci. That went as bad as expected, but having Dalton under center might yield similar results. Dalton has three quality wide receivers to throw to, but the only problem is having enough time to get the ball to them. His offensive line is decimated with injuries, including All Pros Tyron Smith, Zack Martin, as well as La'el Collins. If Philadelphia can get pressure on Dalton, he will make mistakes. He hasn't had an interception in is last two games, but that could change.
Another area that could be exposed is the Cowboys' run defense. They rank last in run defense. They will they have to stop running back Miles Sanders, but quarterback Jalen Hurts. Hurts took over for benched starter Carson Wentz, and has had two strong rushing performances, as well as success passing. It could be a headache the Cowboys are unable to deal with, and watch helplessly as Hurts runs all over them.