The PGA Tour wants to highlight its top golfers, Rory McIlroy, Jon Rahm, and Brooks Koepka at this week's Charles Schwab Challenge at Colonial Country Club. This is the tour's return to competitive golf after a 12-week layoff, and they want to come back with a bang. They did that by putting all three in the same group for the first two rounds at the Fort Worth, Texas course.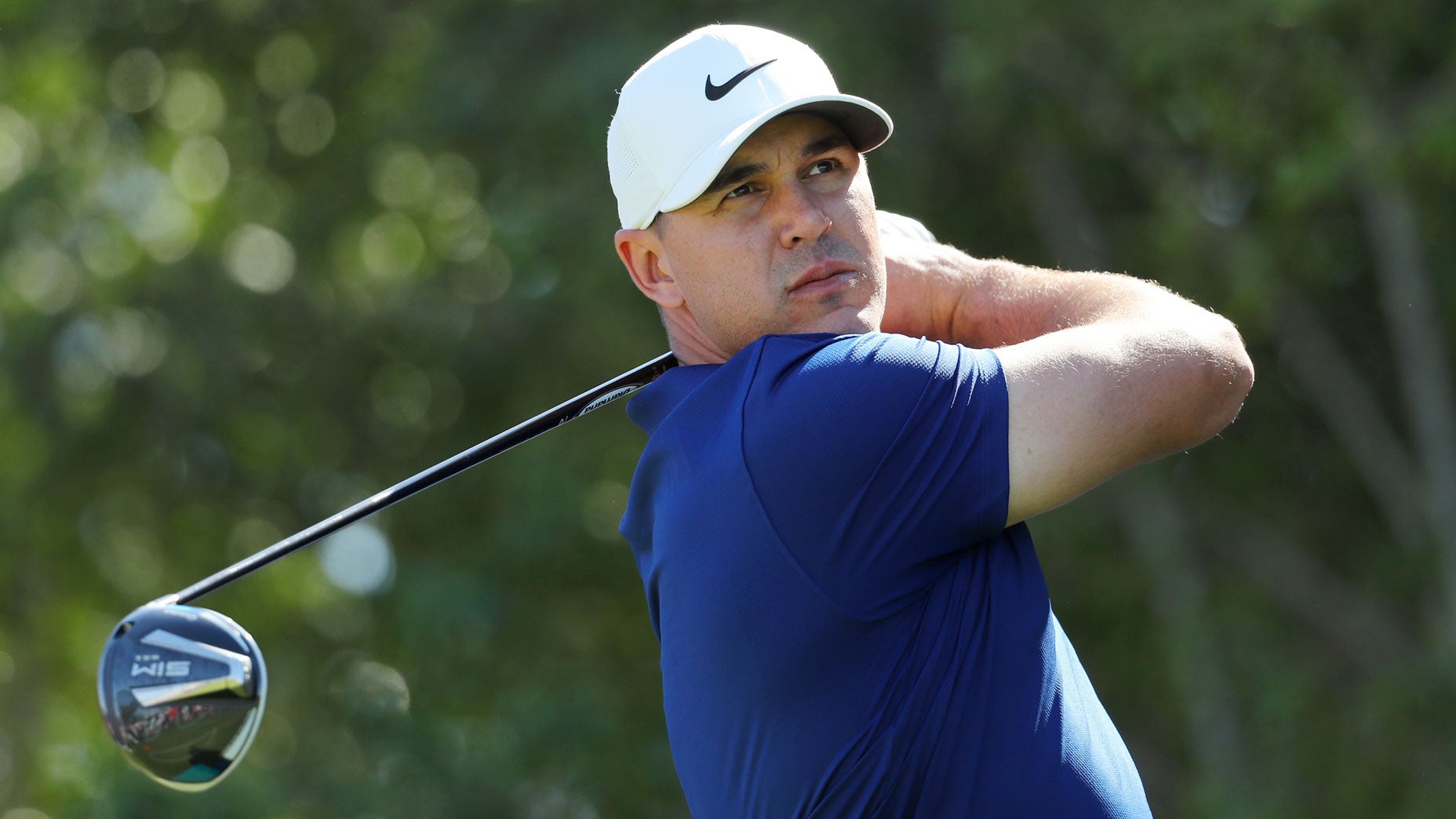 With this week's One Bet, $100, I'm taking McIlroy as part of a prop bet I found on BetMGM, which is offering a special with McIlroy, No. 2 Jon Rahm, and No. 3 Brooks Koepka to all make the cut. If they do, the bet will pay +140.
One Bet, $100

This Week's Pick                                                 Last Result                    Season Total

McIlroy, Rahm, Koepka make cut                    Lost McIlroy to win           0-4, -$400
Not having betting on golf for the past 12 weeks is going to make wagering tricky for bettors. There might be some rust to knock off for both gamblers and golfers.
I, of course, have nowhere to go but up. I was 0-4 before the season was suspended because of the COVID-19 global pandemic. My last loss was when I picked McIlroy to win the Arnold Palmer Invitational. McIlroy was getting 7/1 odds, which I thought was pretty good for the world's No. 1 player. The Irishman let me down, however. It was the fourth time he'd been listed as a favorite this season, and the fourth time he failed to win.
McIlroy, Rahm, Koepka Should Thrive at Charles Schwab Challenge
All I need is for McIlroy, Rahm, and Koepka to make the cut at the Charles Schwab Challenge. There are a couple of reasons I think this will happen. The first is that the three are playing together in the first two rounds.
When golfers play in the same group, they usually feed off of each other. They do get a little bit of a handicap with a late afternoon tee time. The temperature is expected to be 90 degrees, but the upside is that there should be no wind, which can cause havoc at Colonial.
The second reason is past success at the Charles Schwab Challenge. Rahm and Koepka have played here before. In three starts at Colonial Country Club, Rahm has two top-five finishes, including a tie for second in 2017. Koepka played here once in 2018 and finished second.
McIlroy has never played this golf course, but has an interesting stat. He has two wins in his PGA Tour career when making a tournament debut.
Rahm told reporters that everyone is ready to compete again.
"I think we're all looking forward to coming back," Rahm said. "I think we still had some questions about uncertainty of how things would work out, but most everything is all the same."
Koepka Injury Concerning
The biggest question mark of the three, however, is Koepka. McIlroy and Rahm haven't missed a cut in 2020. Koepka missed one in three events. He said on Wednesday, though, that his injured knee is healthy and that he's ready to return to his previous form.
"It was definitely beneficial for me," Koepka said. "I was able to kind of reassess where I was at, get the knee stronger. The knee is back. It's a lot better."
Why Trio Will Make Cut
McIlroy and Rahm should have no problem at Colonial Country Club. I actually believe Rahm might challenge for the victory. The two of them making the cut shouldn't be a problem.
Koepka is my concern, but with the three months of rest he was able to get because of the global pandemic, he should be ready to go when the trio tees it up on Thursday.