My usual response to heavy favorites is to shy away from them, but Kevin Harvick at the Brickyard 400 has too much going for him for me to ignore. That is why with this week's One Bet, $100 I am taking Harvick to win the Brickyard 400 on Sunday at Indianapolis Motor Speedway.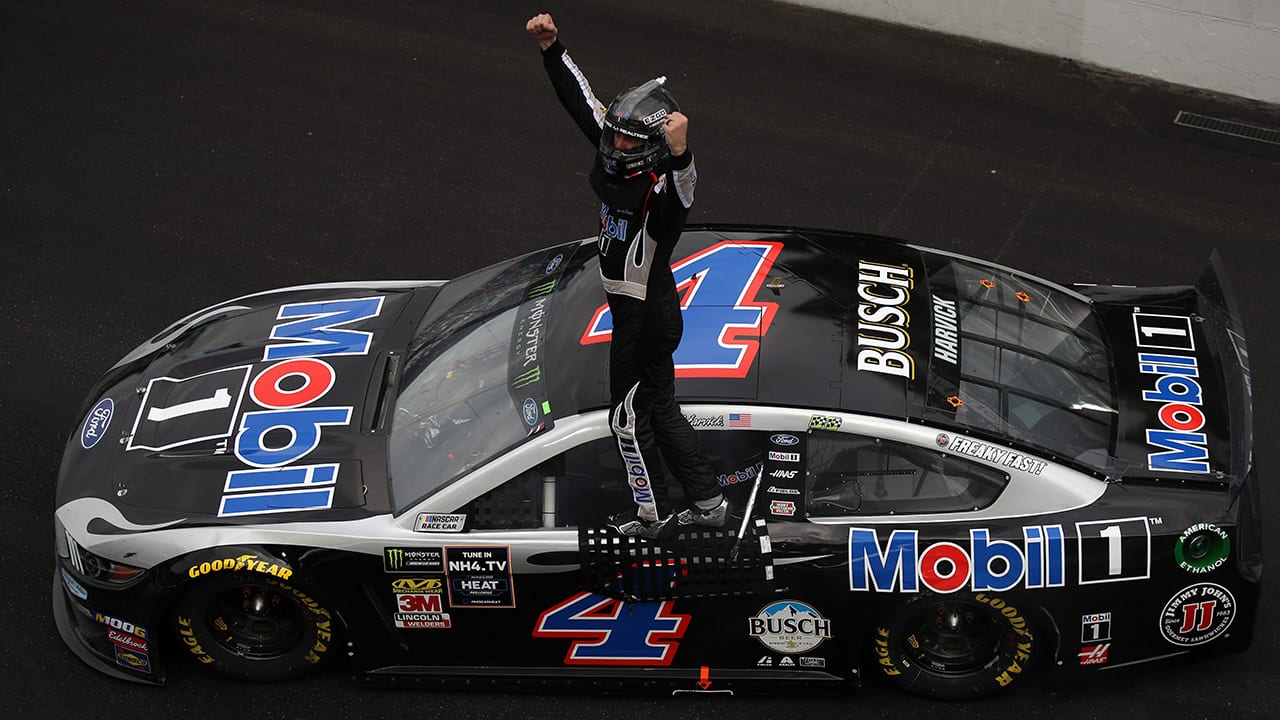 Last bet was a big one. I picked Ryan Blaney to be the top Ford driver at the Geico 500 two weeks ago. Not only was Blaney the top Ford, he won the race. Blaney was getting +550 odds on the prop bet, so I pocketed a sweet $500.
One Bet, $100
| | | |
| --- | --- | --- |
| This Week |    Last Bet |   Season Total |
| Kevin Harvick Win Brickyard 400 | Won, Ryan Blaney Top Ford | 4-4, Up $580 |
Harvick could get my season total profit close to four figures if he is victorious on Sunday at IMS. He is the defending champion of this race, and told reporters his strong record at the Brickyard 400 is an advantage.
"I have a pretty good record at Indianapolis," Harvick said. "It is a tough racetrack just because the track is so narrow, and so much of it depends on aerodynamics while you're in traffic and things like that. It's one of my better racetracks in the Cup Series."
Harvick Gunning for Third Victory at Brickyard 400
Harvick's strong record at the Brickyard 400 includes two victories, 2013 and 2019. In addition, however, Harvick has the best record of active drivers, averaging an 8.9 finish. He also hasn't finished worse than eighth there since 2013.
The 44-year-old has 203 laps led at Indianapolis Motor Speedway. He is comfortable here, and more importantly, knows the race track. He told reporters IMS is a unique layout.
"It is just a different style of race, which is good, right?" Harvick said. "You have all these different elements that play in at different styles of race tracks that aren't the same style and element that play at all the other race tracks. It is actually more stressful in my opinion because you can't judge it off a car that is around you. It is somewhere else on the race track but it all cycles together."
Odds Hunting Pays Off
The biggest problem with favorites is they tend to get bet down, especially when knuckleheads like me tout them. Harvick opened at most places at 4/1, and was quickly bet down. When you are going to back a favorite, it helps to jump on them as quickly as possible.
I was able to get Harvick at 4/1, but those that waited, saw the odds drop as low as 11/4 at William Hill. When the odds drop to 3/1 or lower, it's almost not worth the risk.
That's not to say I don't think Harvick will win. I think he will, and I feel fortunate I got him at 4/1. With his experience and his record at the Brickyard 400, he is one favorite I don't mind putting money on to win.