All the talk has been how Chase Elliott is so dominant on road courses and will win the Roval 400, but Martin Truex Jr. should not be ignored. Yes, Elliott is the defending champion at the Roval 400 at Charlotte Motor Speedway, and has won three straight road course events. Truex, however, has a strong record on road courses as well.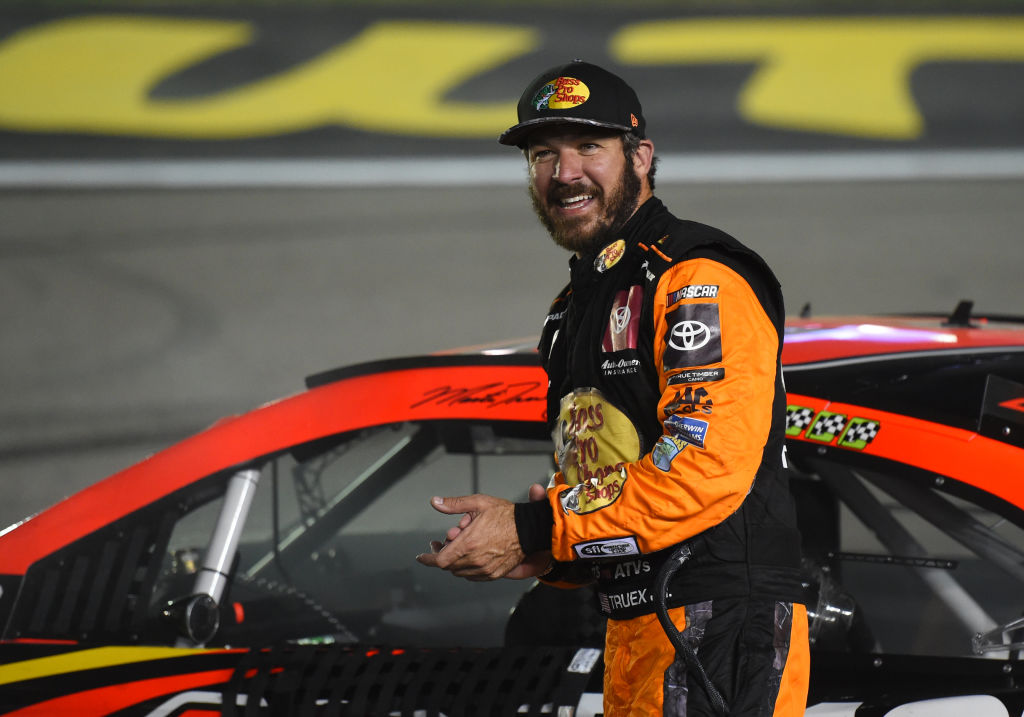 That is why with this week's One Bet, $100, I am going to take Truex to win the Roval 400. The best odds I found were at BetMGM, where Truex was 11/2 to win.
Last week I took Team Penske to win the YellaWood 500 at Talladega, but not one of the four even sniffed the win. The best finish was Brad Keselowksi at 18th.
One Bet, $100
| | | |
| --- | --- | --- |
| This Week | Last Week | Season Total  |
| Martin Truex Jr. to win Roval 400 | Lost: Team Penske to win | 7-7, Up, $640 |
I am hoping Truex can outduel 7/2 favorite Elliott and win his fifth road course race of his career. Truex told reporters he feels comfortable on road courses.
"I really enjoy the road courses and I feel like they have been good for me. I feel like we are always near the front, always have a chance. So, from that point it's fun, exciting to go to those races."
Roval 400 Race Package Advantage for Truex
This year Truex has had just one victory. He won at Martinsville, and it was with the identical 750 horsepower race package they will be using Sunday at Charlotte Motor Speedway. In the other six races that used the 750 horsepower package, Truex finished third or better in five of them.
Truex has been on a roll as of late. He has 10 finishes at fourth or better in the last 13 races, including two runner-ups. Truex said it has been a good year, despite the one victory.
"We've had a really strong year," Truex said. "Obviously, not the amount of wins we would like to have but I feel like we are right there on the cusp or winning a couple in a row. Yeah, I think we are ready to roll."
Past Results on Road Courses Key
Truex finished third at Daytona's road course in August, and seventh at the Roval 400 in 2019. Before that, he posted a second at Watkins Glen, and a first at Sonoma.
In the last eight road courses, Truex has finished first in three of them, and second or third in three. Truex knows if he is getting in the final four, he needs a victory at the Roval 400.
"It's that time of the year that we need to win," Truex said. "We need to make something big happen, and I think that we are ready to make it happen."
Why Truex Will Win
Truex has the experience to win on this type of layout, despite not being victorious at the Roval 400 in his two appearances there. He did improve greatly from his debut at the Roval 400 to last year, so we like that factor.
There is supposed to be rain in the forecast for Sunday at Charlotte Motor Speedway, and Truex should be able to adapt easily to the conditions.
"With the Roval being the track that it is, I don't know how that's going to look," Truex said. "It's already tough enough to stay on the track and make it to the end of that one, so I think if you make it to the wet, it's going to be pretty wild."