Women's golf doesn't get a lot of attention from either gamblers or sportsbooks, and I might have found a hidden gem in Austin Ernst at this week's ANA Inspiration. That's why with this week's One Bet, $100, I'm employing a split bet on the American golfer. I am going to take $50 and put it on her to win at 33/1 at Bovada, and put the other half on her to finish in the top 5 at 6/1.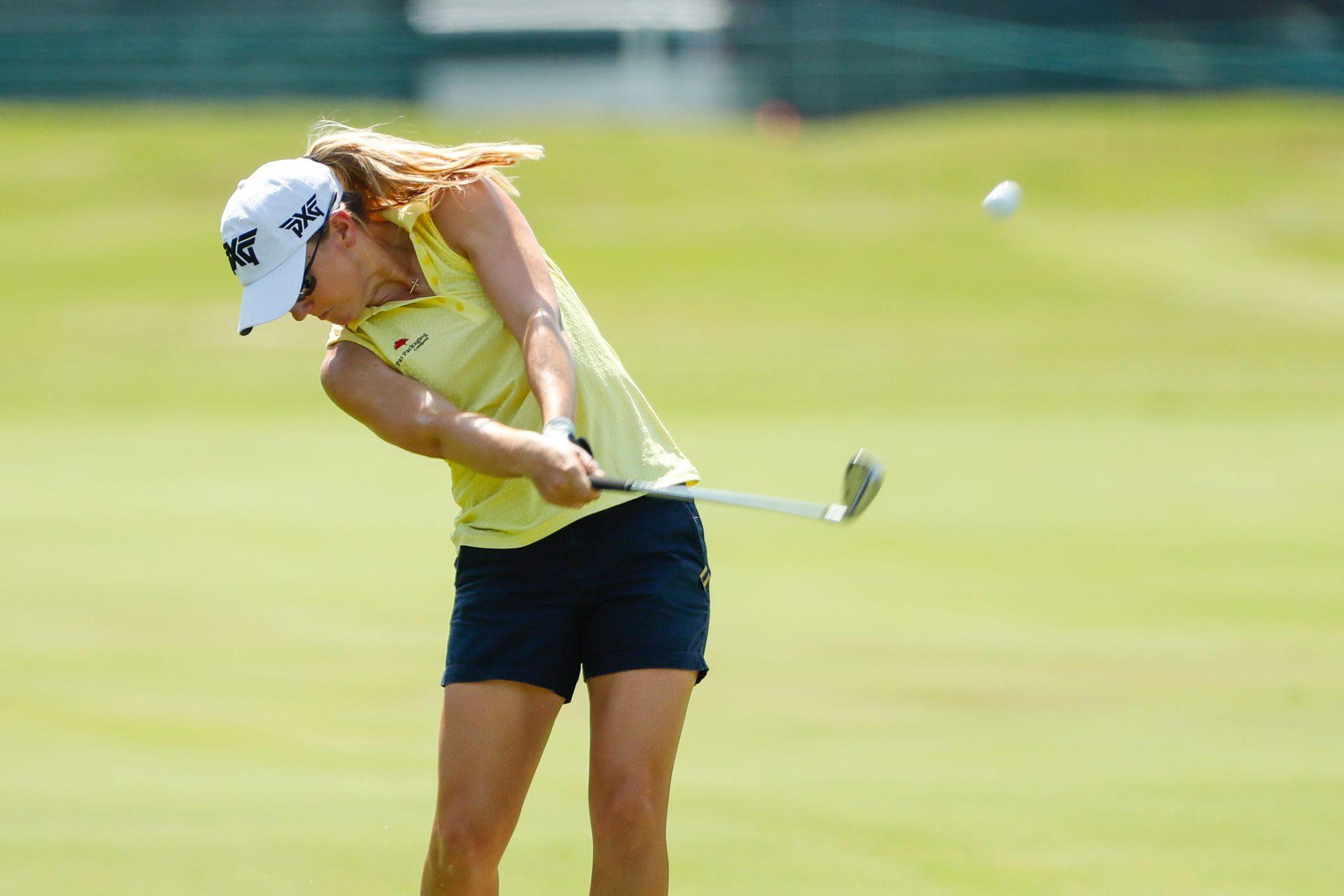 I utilized the split bet on my last golf wager, putting $25 on four golfers to be the first-round leader of the men's Tour Championship. Even though Webb Simpson, Daniel Berger, Hideki Matsuyama, and Xander Schauffele weren't on top of the leaderboard after the first 18 holes, I liked the diversity of the bet.
So I have cautious enthusiasm that in a new season of golf betting, I will have a much-improved record than my dismal 1-13 mark last season. I did find that golf is the hardest of the sports in which to pick an outright winner. Taking a prop-bet approach might be the wiser way to go.
Except, the odds on Ernst are so good for her to win her first career major championship, I couldn't pass up the bet. The 28-year-old has played some solid golf in her last two events, and that momentum might help her in the ANA Inspiration, which begins Thursday at Mission Hills Country Club in Rancho Mirage, California.
Ernst Riding Momentum into ANA Inspiration
In her last two events, Ernst has a victory and a fifth-place finish. The win came in the Walmart NW Arkansas Championship two weeks ago. It was her second career victory, the other coming in 2014.
Ernst told reporters on Tuesday the victory gave her a lot of confidence.
"Once I had the lead, I kept it," Ernst said. "So I think just kind of being able to be in that situation, feel the nerves, feel the pressure, and be able to perform and make birdies and hit good quality golf shots, you can always look back on that, and that's one of those things that I can add to my memory bank, and if I get in contention in the next few weeks. This week, whenever, I can always look back on Arkansas and say, hey, I did that, I can do it again."
She also has added experience at the AIG Women's Open, the first major championship of the season that was played Aug. 20. She finished fifth there, and learned she can contend in a major.
Improved Putting Key for Ernst
Ernst has decent rankings in both driving distance and accuracy. She's also in the top 20 in both greens in regulation and scoring average. Her putting, however, was holding her back. Ernst was 118th in putting average, and knew if it didn't improve, she wasn't going to challenge at the ANA Inspiration.
"I think I'm very comfortable on the greens," Ernst said. "This is my, I think, ninth year playing here. They haven't changed much. The grass is a little different. They're still pretty fast. I think lag putting is going to be really important. You're going to have a lot more in that kind of 30-, 40-foot range than usual weeks, just kind of with how long the course is playing right now. So I think lag putting is going to be huge, and then obviously in majors, putting inside of six to 10 feet is huge."
If Ernst can putt consistently, she has a good chance to contend, and might even win the ANA Inspiration.