The premise of this column is to take $100 and make one bet, but for the Tour Championship, I'm mixing things up and trying something new. Desperate times call for drastic measures.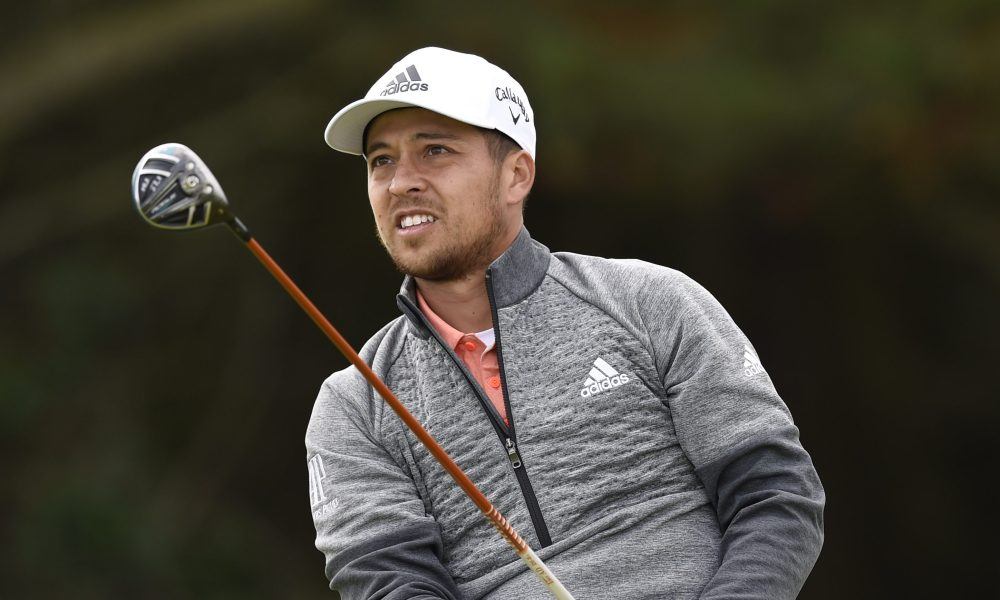 That's why with this week's One Bet, $100, I'm making four $25 bets on who I think will lead after the first round. I'm taking Webb Simpson, Daniel Berger, Hideki Matsuyama, and Xander Schauffele. I can't do any worse than I have already this year, so it's as good a time as any to take a flyer on something different.
I got pummeled this golf season, limping into the Tour Championship with a record of 1-12. My loss last week with Tiger Woods missing the top 10 at the BMW by a mile only extended my agony.
---
One Bet, $100
| | | |
| --- | --- | --- |
| This Week's Pick  | Last Week's Pick  | Season Total  |
| Either Simpson, Berger, Matsuyama, or Schauffele to finish as the first-round leader | Woods top-10 finish | 1-12, -$980 |
---
Like most gamblers, I'm trying to make up for my past losses. If anyone of the four listed players is the leader after the first round, I'll have a decent payday.
Just like picking the winner in this event, there are two categories to choose from — players with starting points and players without.
Those players with starting points have better odds, but for the first round, it's going to be nearly impossible to overcome Johnson's 10-stroke lead. The closest of the four I picked is Webb Simpson, who's starting with six strokes. It's not impossible for Simpson to catch Johnson after the first 18 holes, and the odds of 12/1 are nice, but I'd rather begin with a level playing field.
Tour Championship's First Round is Wide Open
Usually, the first round of any golf tournament is prone to low scores. It's when the tournament progresses, however, that the better golfers tend to pull away.
There are compelling reasons, I believe, that any of the four golfers I chose could hold the first-round lead without strokes. All have decent odds for leading the first round. Schauffele has the lowest odds at 12/1. He's followed by Berger and Simpson at 14/1, and Matsuyama at 18/1.
Schauffele, who won the Tour Championship in 2017, likes East Lake Golf Club. In addition to his victory, he was the runner up last year. In 12 rounds of the Tour Championship, Schauffele has shot par or better.
"It's become a favorite of mine for several reasons, but obviously playing well here," Schauffele told reporters on Tuesday. "Us tour pros are usually pretty biased on what courses we like, based on where we play well. I do like East Lake a lot."
Berger and Simpson also have solid track records at East Lake, and have played well since the restart. Berger won the first event of the restart, then posted three top 5s, including a third at The Northern Trust.
Simpson has won twice this year, and took off during last week's BMW Championship. That rest could prove to be invaluable.
Matsuyama a Wild Card
Matsuyama is the most intriguing pick to me. He hasn't won on the PGA Tour since 2017, but last week's performance at the BMW Championship showed me a lot. While golfers were thrashing it around Olympia Fields, Matsuyama had three rounds under par, and was one of only five golfers to finish the BMW Championship with an under-par total.
The key for Matsuyama has been his improved putting. If he continues to putt well, he may very well jump out to the first-round lead.