Brazil defended the gold medals they won on home soil in 2016. The South Americans won the final of the Olympic's men's football tournament thanks to an extra-time goal scored by Malcom.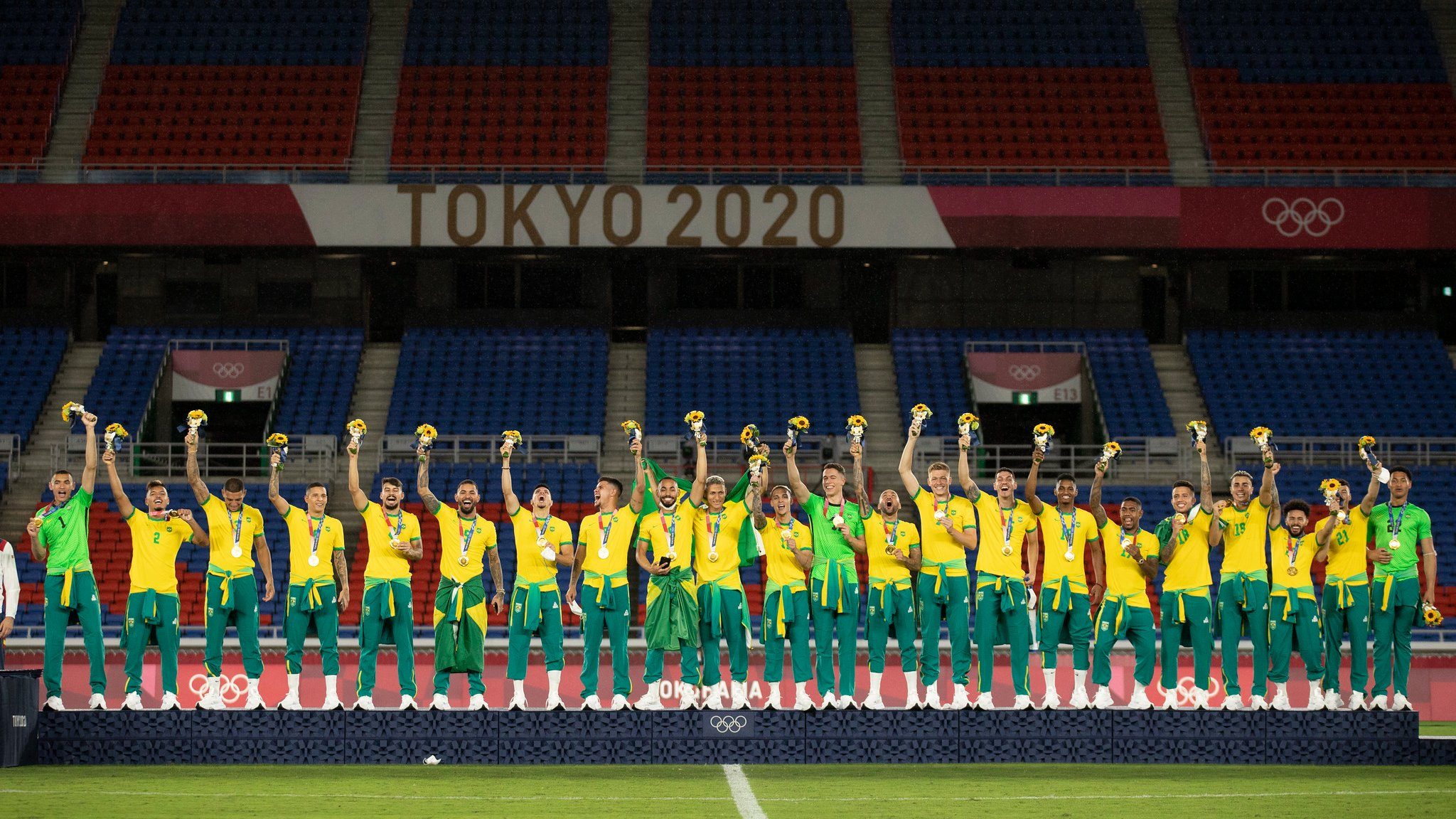 Richarlison missed a penalty in the 38th minute, but Matheus Cunha put Brazil in front in the dying moments of the first half. Mikel Oyarzabal equalized for Spain after 61 minutes thanks to a superb volley and the game went to extra time. Former Barcelona frontman Malcom scored Brazil's second with 12 minutes left in the game. Spain hit the post twice when the score was tied at 1-1, but the stats are likely to be forgotten by the Brazilians, who celebrate the second consecutive triumph in the men's Olympic tournament. Before 2016, Brazil hadn't won the gold medal in the previous 25 tries.
For Brazil captain Dani Alves, the Olympic title is the 44th trophy in his career. Now 38, the former Barcelona defender is playing in his native country for Sao Paulo.
#BRA @CBF_Futebol have won #Gold again! #BRA

For the second Olympics in a row, Brazil are the men's #Football champions!#StrongerTogether | #Tokyo2020 | @FIFAcom pic.twitter.com/46l0fAPwtW

— Olympics (@Olympics) August 7, 2021
PSG superstar Neymar wasn't part of the Brazilian Olympic team. His friend, Richarlison, took the number 10 instead. Everton's forward finished the competition as the top scorer, netting five times in the six games he played.
"Neymar, are you watching? You told me to get the number 10, I did, and now I have a gold medal," Richarlison screamed. "Now you'll have to put up with me, brother! Now it's double the happiness, as I finished as top goalscorer."
Captain Dani Alves had special feelings when he got his winner's medal:
"To emerge on top of the podium is something else. We had to fight so hard to put the Olympic gold medal on our chests."
Mexico won the bronze medal on Friday, after beating hosts Japan 3-1.
The 2024 edition of the Olympics will be hosted in Paris, with Brazil dreaming of a third consecutive success.