World No. 1 Jon Rahm and Bryson DeChambeau will both miss the men's golf tournament at the Tokyo Olympics after testing positive for COVID-19 ahead of the event, eliminating two of the top medal hopefuls in the field.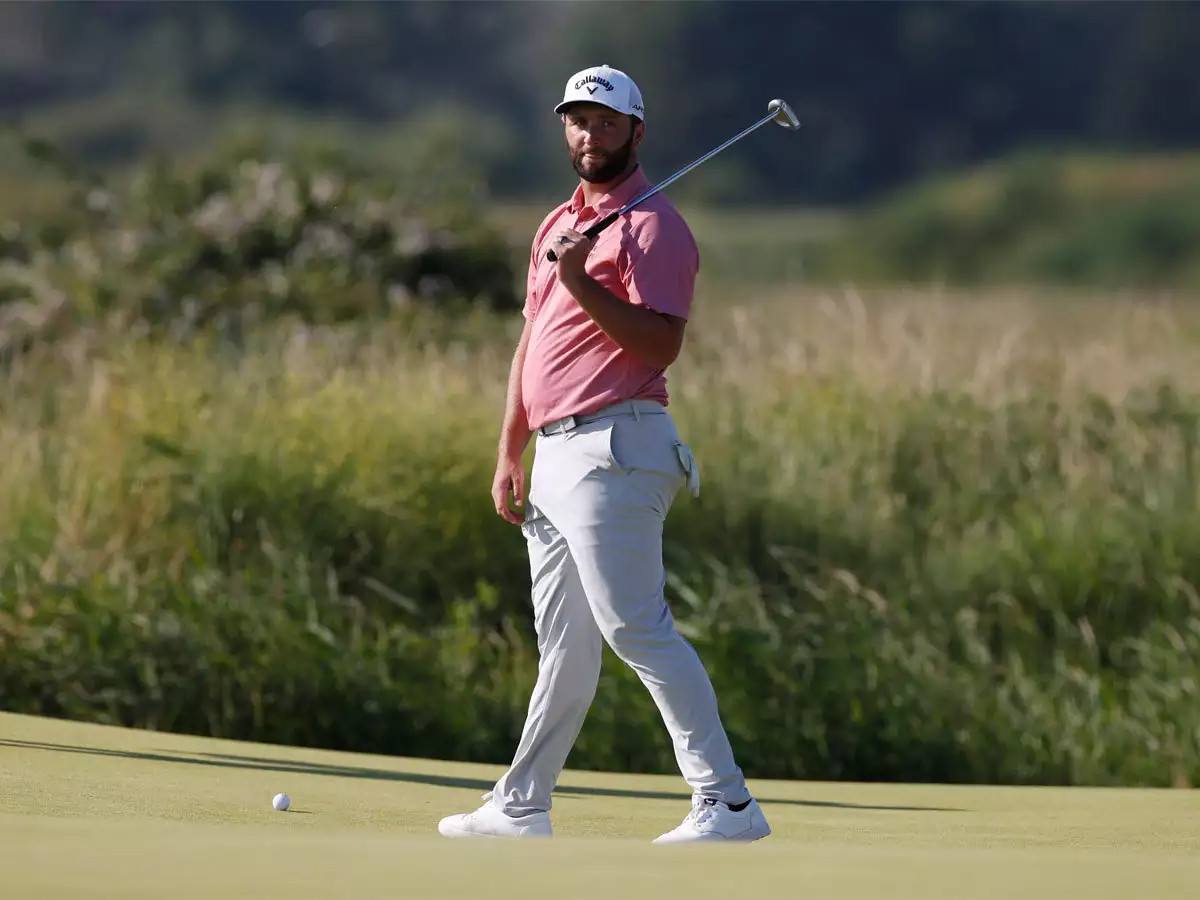 Rahm opened as the clear +500 favorite to win a gold medal for Spain, according to FanDuel Sportsbook.
Rahm tests positive for second time in two months
FanDuel also listed DeChambeau as one of the top five choices, with +1100 odds of winning gold.
🇪🇸 Olympics pic.twitter.com/ZsXg3GDEsh

— Jon Rahm Rodriguez (@JonRahmpga) July 25, 2021
Rahm said he was disappointed that he could not represent Spain in Tokyo.
"I would have loved to have been the first Spanish Olympic gold medalist in golf, but unfortunately destiny had other plans," Rahm said in a statement released on Twitter. "This is a great reminder for all of us that we're still in a pandemic, things are not over, and we still need to fight together to get through this the best we can."
Rahm previously tested positive during the Memorial Tournament, meaning he had to withdraw from the event while he was leading. That means he has now tested positive for COVID-19 twice in the past two months, even after taking a vaccine in the interim.
Spain will not replace Rahm with a new player. Adri Arnaus (+18000) is the only Spanish player in the men's golf field.
DeChambeau tested positive during his final testing protocols before leaving the United States for the Tokyo Olympics. Patrick Reed will replace him as the fourth USA representative in men's golf.
"I am deeply disappointed not to be able to compete in the Olympics for Team USA," DeChambeau said in a statement. "Representing my country means the world to me, and it was a tremendous honor to make this team."
Three Americans now top men's golf odds
Rahm's withdrawal strengthens the position of the American contingent. Collin Morikawa is now the +700 favorite to win gold, followed by Xander Schauffele (+900) and Justin Thomas (+1000). Even Patrick Reed comes in as a +1400 pick, making him one of the top eight picks to win gold in men's golf.
Outside of the United States, Hideki Matsuyama (+1100) holds high hopes of medaling for the host country of Japan. Viktor Hovland (+1200), Rory McIlroy (+1200), and Paul Casey (+1400) also rank among the top medal contenders.
Critically, all of the remaining top golfers have seen their odds improve now that Rahm – and to a lesser extent, DeChambeau – are out of the field.
---
Olympic Men's Golf Odds – To Win Gold (via FanDuel Sportsbook)
Golfer
Current Odds
Before Withdrawals
Collin Morikawa (USA)
+700
+1000
Xander Schauffele (USA)
+900
+1000
Justin Thomas (USA)
+1000
+1100
Hideki Matsuyama (Japan)
+1100
+1400
Viktor Hovland (Norway)
+1200
+1400
Rory McIlroy (Ireland)
+1200
+1200
Paul Casey (Great Britain)
+1400
+2200
Patrick Reed (USA)
+1400
N/A (Replaced DeChambeau)
---
Morikawa started at +1000 before becoming the favorite, while Matsuyama's odds improved from +1400 to +1100. Nearly all other top contenders also saw modest gains.
The men's golf field was already missing some of the world's top players before the recent withdrawals. Dustin Johnson, Louis Oosthuizen, Tyrrell Hatton, and Sergio Garcia were among those who chose to sit out the Olympics of their own volition.
The Olympic men's golf tournament begins on July 29 and wraps up on Aug. 1.