The UFC stripped Charles Oliveira of his lightweight championship on Friday after he failed to make weight ahead of a Saturday title bout against Justin Gaethje in the main event of UFC 274.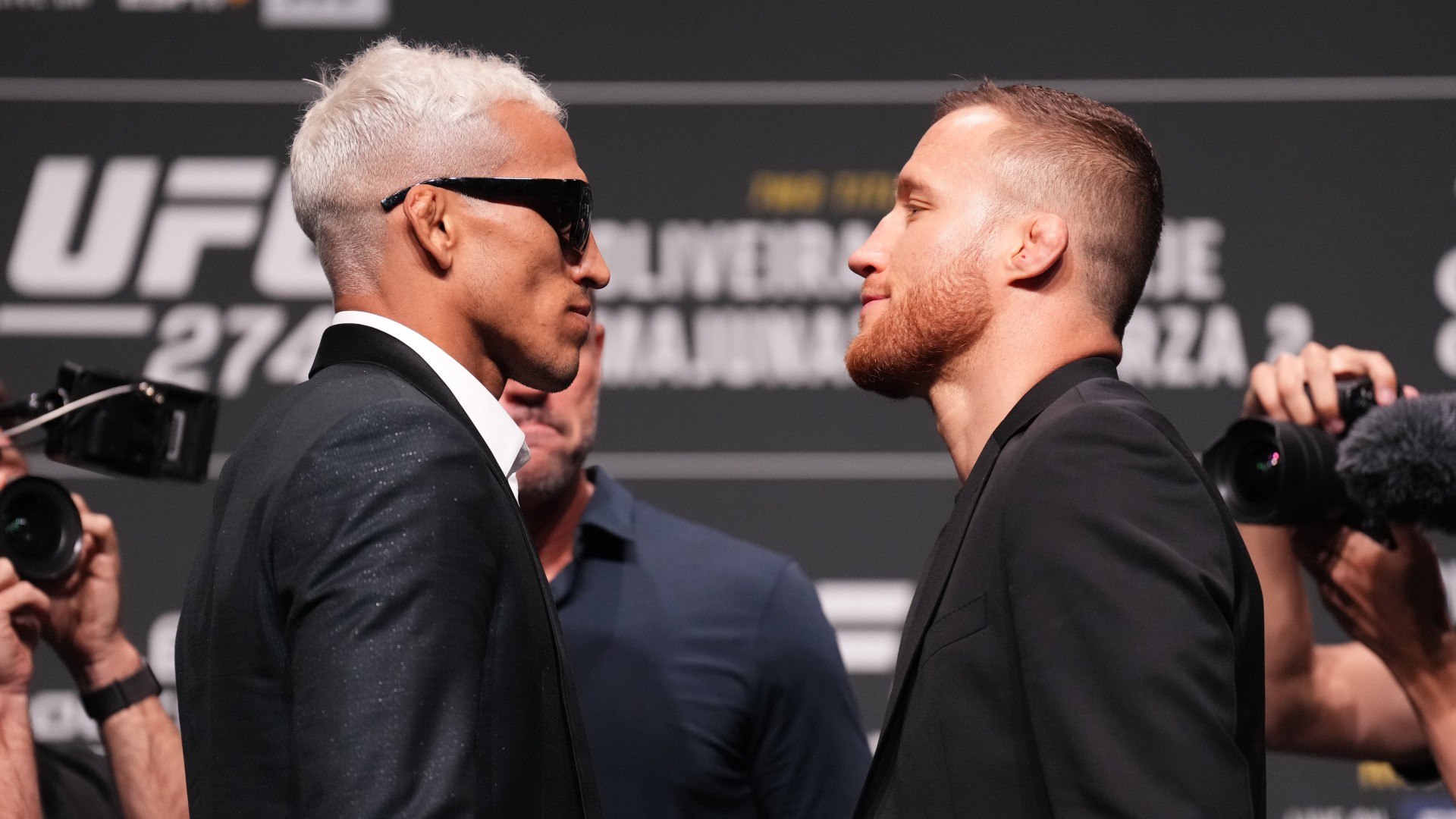 The lightweight championship is now officially vacant, and only Gaethje can potentially win the belt on Saturday night.
UFC vacates title due to failed weigh-in
Oliveira came in at 155.5 pounds, a half-pound over the lightweight championship limit (there is a one-pound allowance for non-title fights). He tried to weight in a second time an hour later, but once again came in at 155.5 pounds. Gaethje weighed in at 155 pounds on his only attempt earlier on Friday.
The development stunned many in the MMA world.
Wonder if he still wants to fight at 145. I have nothing against the champ. But this is a disgrace. And I honestly feel most for Justin. What an absolute let down for everyone in the division. #sadday

— Paul Felder (@felderpaul) May 6, 2022
"I have nothing against the champ," former UFC fighter and current commentator Paul Felder tweeted. "But this is a disgrace. And I honestly feel most for Justin. What an absolute let down for everyone in the division."
Despite the drama, the fight will go on as scheduled on Saturday night. Oliveira comes into the bout as a -150 favorite over Gaethje (+130) at DraftKings Sportsbook.
Gaethje (23-3) says he still has the formula for beating Oliveira, however. Oliveira once carried a reputation for mental weakness. And while he has since shown more resilience in the Octagon, Gaethje isn't convinced it's a complete turnaround.
"We're talking about a man with confidence, a different person, but ultimately the same Charles is still there," Gaethje told reporters. "I think [he's changed]. However, once a coward, always a coward. I'm not calling him a coward, but you can't just take that away. It's there. Khabib never showed you that. That's why you can't compare those two."
Oliveira predicts 'clash' with Gaethje
Oliveira (32-8) has now won 10 straight fights. He took the vacant UFC Lightweight Championship in 2021 by stopping Michael Chandler in the second round, then defended it last December by submitting Dustin Poirier in the third round. When it comes to fighting Gaethje, Oliveira says it's just a matter of comparing their recent performances.
"He fought a guy for three rounds," Oliveira told reporters, speaking of Gaethje's decision win over Chandler last year. "I knocked him out with my left hand. So whatever the hype is, whatever the talk is, I don't listen to it. The champion is Charles Oliveira, and it's gonna stay this way."
After Oliveira missed weight, the championship won't stay with him regardless of the result on Saturday. But he could certainly prevent Gaethje from taking the crown.
Chances are that someone will stop the other well before they finish five rounds. Both men push the action, and neither seems to enjoy taking things deliberately. The fight figures to feature heavy exchanges early and often, with the only question being who will end up on the bad end of one of these assaults.
"He only moves forward; I only move forward," Oliveira said. "So there's definitely gonna be collisions, definitely gonna be a clash."