The Colorado Avalanche and the Edmonton Oilers have both had the talent and star power to compete for a title in recent seasons, only to come up short. On Tuesday, they'll face off in Game 1 of the Western Conference finals, with a long-overdue trip to the Stanley Cup Finals on the line.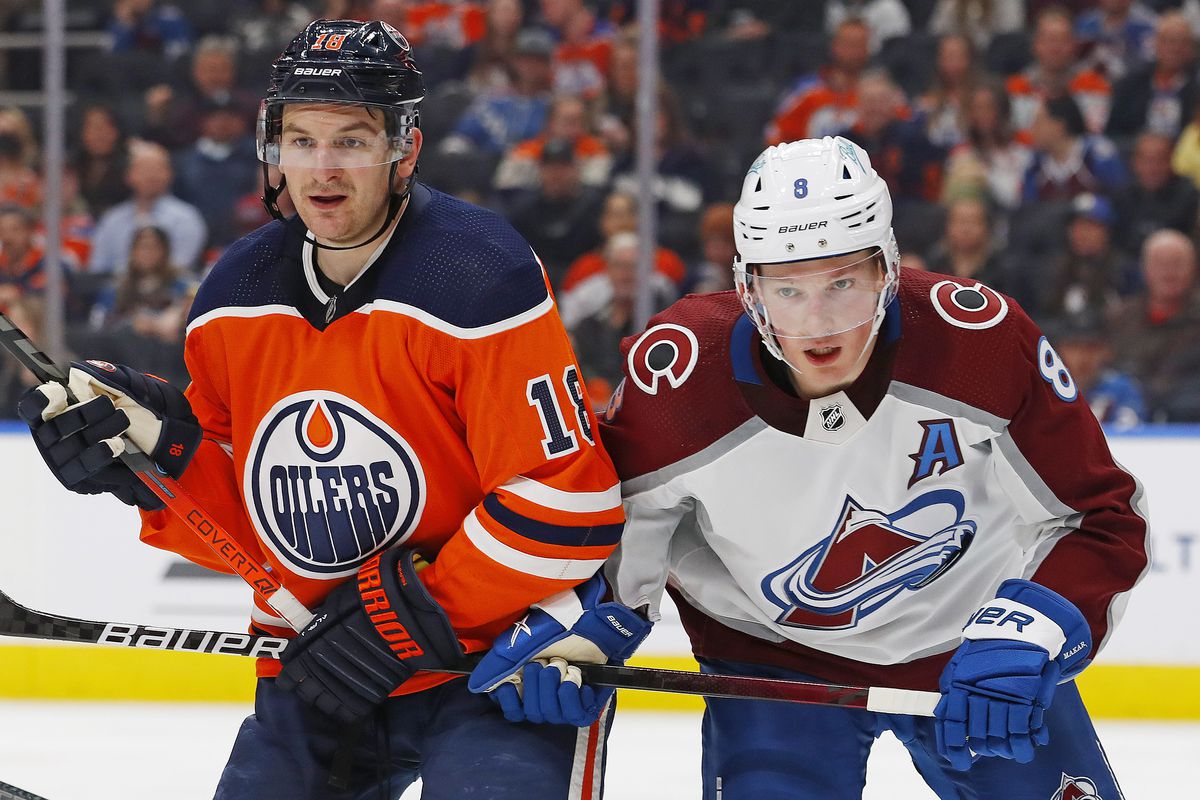 Colorado opens as a -192 favorite at home for Game 1 at FanDuel Sportsbook, with Edmonton fetching +158 odds as the underdog.
Avalanche, Oilers finally seeing postseason success
Neither team has gotten this close to winning the Stanley Cup in a long time. The Avalanche last reached the Conference Final in the 2001-02 season; Edmonton made it that far in 2006 when they ultimately lost in seven games to the Carolina Hurricanes in the Stanley Cup Finals.
For both teams, this is a level of success they have been working toward for years.
"There are so many team that are so close, it's such a fine-line league that you just have to stick with it," Oilers general manager Ken Holland said, via the National Post. "That's what [Colorado GM Joe Sakic] has done. That's what a lot of teams do. So many games are decided by overtime or a save, or a puck hits a post and goes out, but next year hits a post and goes in. You stay with it."
Sakic echoed that sentiment as he watched his team finally progress past the second round of the playoffs.
"It was nice getting past the second round, but each year was a different circumstance," Sakic told reporters. "This year, we did a great job against the St. Louis Blues. That was an excellent opportunity. And that was the goal for that round. Now we're playing a real tough Edmonton Oilers team that's been one of the best teams in the last three months in the league."
Superstars McDavid, MacKinnon lead squads into series
Oddsmakers give the Avalanche the edge in this series, with FanDuel rating them as a -240 favorite to advance past the Oilers (+195). Both teams have plenty of star power. But while Edmonton may hold an advantage if games turn into shootouts, it appears clear that Colorado can also win in lower-scoring games – something the Oilers might struggle with.
Regardless of the style of play that emerges, the series could come down to a battle between the brightest stars on both sides. Oilers center Connor McDavid has already scored 26 points in the playoffs, netting seven goals along with 19 assists. Avalanche center Nathan MacKinnon has also excelled in the postseason, scoring eight goals in just 10 games.
"It's really not about the storylines… At the end of the day it's Avalanche vs. Oilers and it is going to be a great series. We are looking forward to it."#GoAvsGo pic.twitter.com/XRk9WX63xJ

— Colorado Avalanche (@Avalanche) May 30, 2022
Still, while everyone acknowledges the level of talent MacKinnon and McDavid bring to the table, everyone is quick to note that a team effort is necessary to win this series.
"I know they're both humble guys and not going to try to make it about them," Avalanche forward Nazem Kadri told reporters. "It's more of a media storyline kind of thing, two great players leading two great teams. So it's certainly going to be exciting."