The Colorado Avalanche can continue rolling toward a Stanley Cup on Wednesday night when they take on the St. Louis Blues with a chance to end their second-round playoff series in Game 5.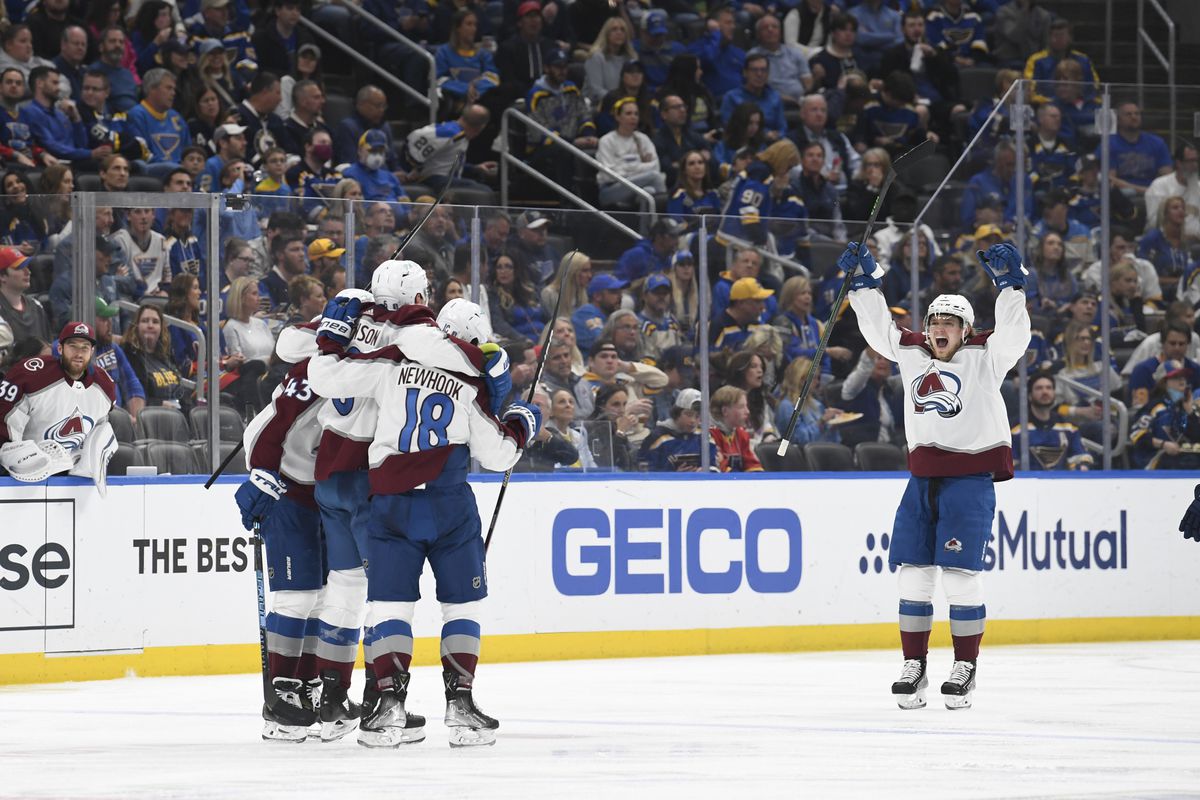 The Avalanche carry a 3-1 lead into Game 5 after a 6-3 victory in St. Louis on Monday.
Avalanche expecting best game from Blues
Since the Blues tied the series with a 4-1 win in Game 2, Colorado has taken control of the series, winning twice by three goals in St. Louis. The Blues lost goaltender Jordan Binnington to a lower-body injury in Game 3, and Ville Husso – who started the playoffs as St. Louis' starting goalie – hasn't been able to keep Avalanche at bay.
The Avalanche are a -260 home favorite over the Blues (+210) in Game 5, according to FanDuel Sportsbook. Yet, Colorado is taking nothing for granted heading into Wednesday's game.
"They're going to come and they're going to check us hard, and they'll be hungry offensively," Avalanche coach Jared Bednar told reporters. "They have to win the hockey game, so we can expect their best game. It's our home game. We're sitting in a really good spot right where we need to be, and like I said, now we've got to play our best performance of the series."
The Blues already know they can win in Colorado – after all, they did so in Game 2 to score their only victory of the series so far. But St. Louis coach Craig Berube says his team has a lot of work to do if they want to stay alive.
"We've got to play better. We can," Berube told reporters. "We went in there and won Game 2, so we're capable of doing it. The team's capable of doing it and it's just a matter of going out and executing and doing it. We've got to skate. We didn't skate [in Game 4]. We weren't heavy enough, we didn't win enough 50/50 battles. That's got to be a must."
Perron: we need to want it more
David Perron, who has scored nine goes in the Stanley Cup playoffs for St. Louis, echoed those comments.
"Just got to build it more. It's pretty simple," Perron said. "We did it one game. We made them defend. If we turn it over at the blue line, they can just get going with speed. If we don't [make them defend] enough, we see what happened [in Game 4]. They transition. They're a good hockey team over there."
The Avalanche have been the favorites to win the Stanley Cup for most of the season, and are now a +130 pick to win the title. But Bednar is keeping Colorado focused on one game at a time.
"It's a team facing an elimination," Bednar said of the Blues. "We know they're going to come with their best now, and we have to bring ours as well."