The St. Louis Blues already faced an uphill battle, trailing 2-1 to the Colorado Avalanche in their Stanley Cup playoffs series. Then, on Sunday, they learned that they'll have to stage a comeback without starting goaltender Jordan Binnington.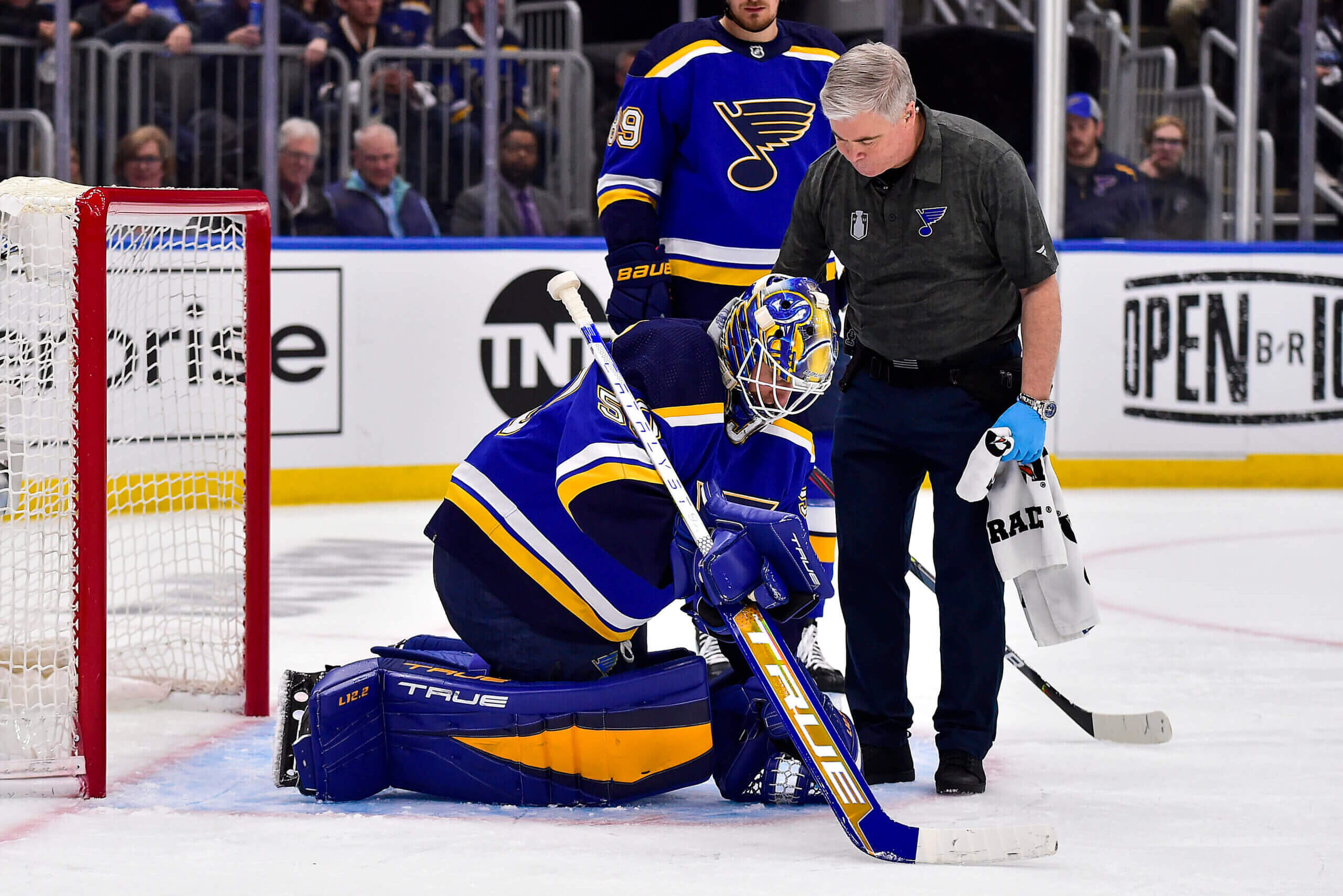 The Avalanche enter Game 4 of the Western Conference second-round series as the -160 favorites, despite being on the road against the Blues (+130), according to FanDuel Sportsbook.
Husso, Lindgren taking over in goal for Blues
St. Louis will start Ville Husso in Game 4, and presumably, for the remainder of the series. The Blues say Binnington will be out for the current series against Colorado, but might be able to return later in the playoffs should they advance.
Calle Rosen and Avalanche forward Nazem Kadri knocked Binnington over in the first period of Game 3 on Saturday. Binnington suffered a lower-body injury on the play and was unable to continue. Kadri said he had no intention of running into the goaltender.
"I just see a loose puck, really," Kadri told reporters. "I was kind of just sitting behind him and just tried to poke it with my stick, and I think their defenseman kind of collided with me and pushed me into him. So you know, had that not been the case, I don't think I would have hit him at all."
Binnington played a critical role in the Blues' success so far in the postseason, winning four of his five starts while posting a 1.75 goals-against average and a .948 save percentage.
Husso, meanwhile, has gone 1-3 with a 3.38 GAA and .891 save percentage so far in the playoffs. Still, St. Louis coach Craig Berube expressed confidence in his goaltender.
"I don't have to say a lot to him," Berube told reporters. "He's done a great job this year of developing himself throughout this season with [goaltending coach] David Alexander, and he's become a better goalie over the season."
The Blues also recalled Charlie Lindgren from their Springfield AHL affiliate. He went 5-0-0 in the regular season with St. Louis, posting a .958 save percentage and allowing just 1.22 goals per game.
Colorado loses Girard for playoffs
Meanwhile, Colorado will attempt to take a commanding 3-1 lead in the series. The Avalanche stand as the Stanley Cup favorites, with FanDuel listing Colorado as a +170 pick to win the title this year.
However, Colorado will have to go the rest of the way without defenseman Samuel Girard, who suffered a broken sternum in the first period of Game 3. Blues forward Ivan Barbashev checked Girard near the boards behind the Avalanche bench. While the hit was devastating for Girard and the Avalanche, Colorado coach Jared Bednar says he doesn't have any problem with Barbashev's actions.
"I didn't love it seeing it live," Bednar told reporters. "He catches him in a bad spot, but I thought it was a legal check, to be honest with you."