It's been a horrible week for the New York Jets after losing two key defensive players to injury, including newly-added free agents, defensive end Carl Lawson and linebacker Jarrad Davis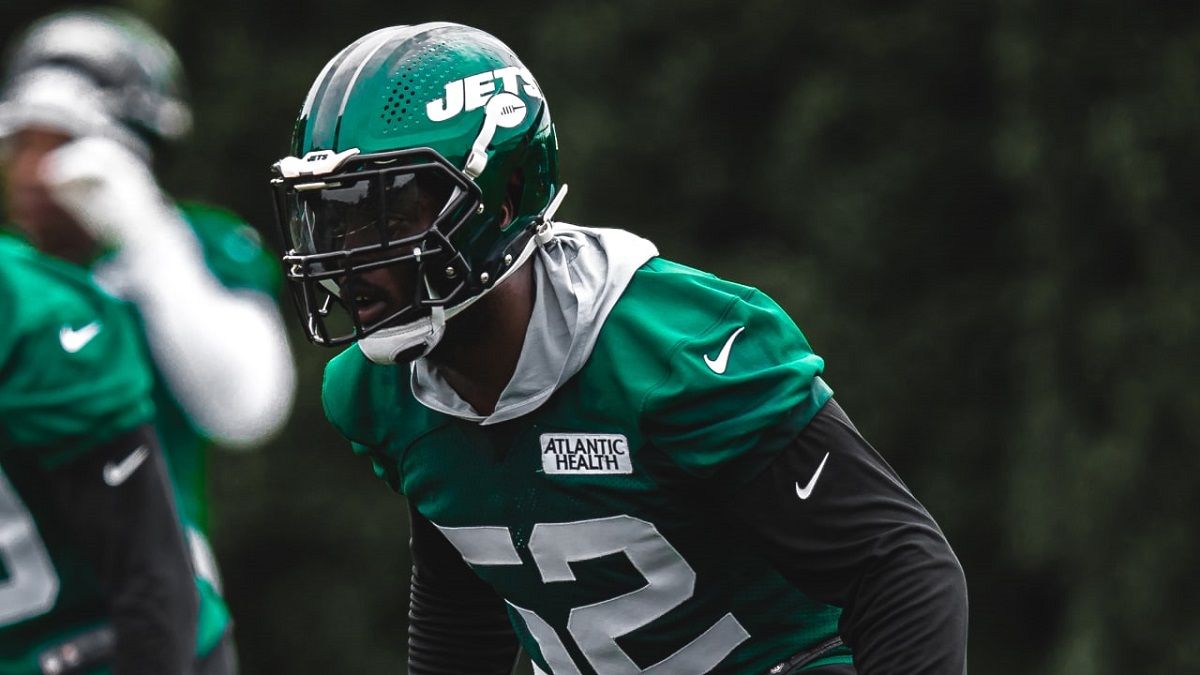 Last Thursday at practice, Lawson blew out his Achilles during a red-zone drill. On Sunday, in a preseason game against the Green Bay Packers, starting linebacker Davis suffered an injury when another member of the Jets rolled onto his left ankle.
"It is an ankle, but not necessarily a high-ankle sprain," said head coach Robert Saleh. "But it's enough that it'll be treated like one."
Davis is expected to miss the first two months of the season. The Jets hope he can return after the bye week in Week 6, but that's a best-case scenario. After four seasons with the Detroit Lions, Davis signed a one-year deal with the Jets worth $5.5 million.
Jamien Sherwood, a rookie out of Auburn, is the next man up for the Jets at linebacker. Sherwood, a fifth-round draft pick, was converted from safety to linebacker. He's never played the position before and he'll get a baptism by fire in Saleh's 4-3 defense.
"Sherwood has a tremendous mindset to him," said Saleh. "He's extremely smart, he's got great command of the playbook already. He's got the respect of his peers, he's an unbelievable communicator."
The Jets also have CJ Mosley at linebacker, but the veteran sat out last season due to COVID-19.
The Jets are long shots to win a division title at +1200 odds, whereas the Buffalo Bills are the favorite to win the AFC East for the second season in a row.