Julianna Pena has never fought for a major MMA title and has lost two of her past four bouts. But, she'll still get the chance to take on the legendary Amanda Nunes on Saturday as the two fight for the women's bantamweight title in the co-main event of UFC 269.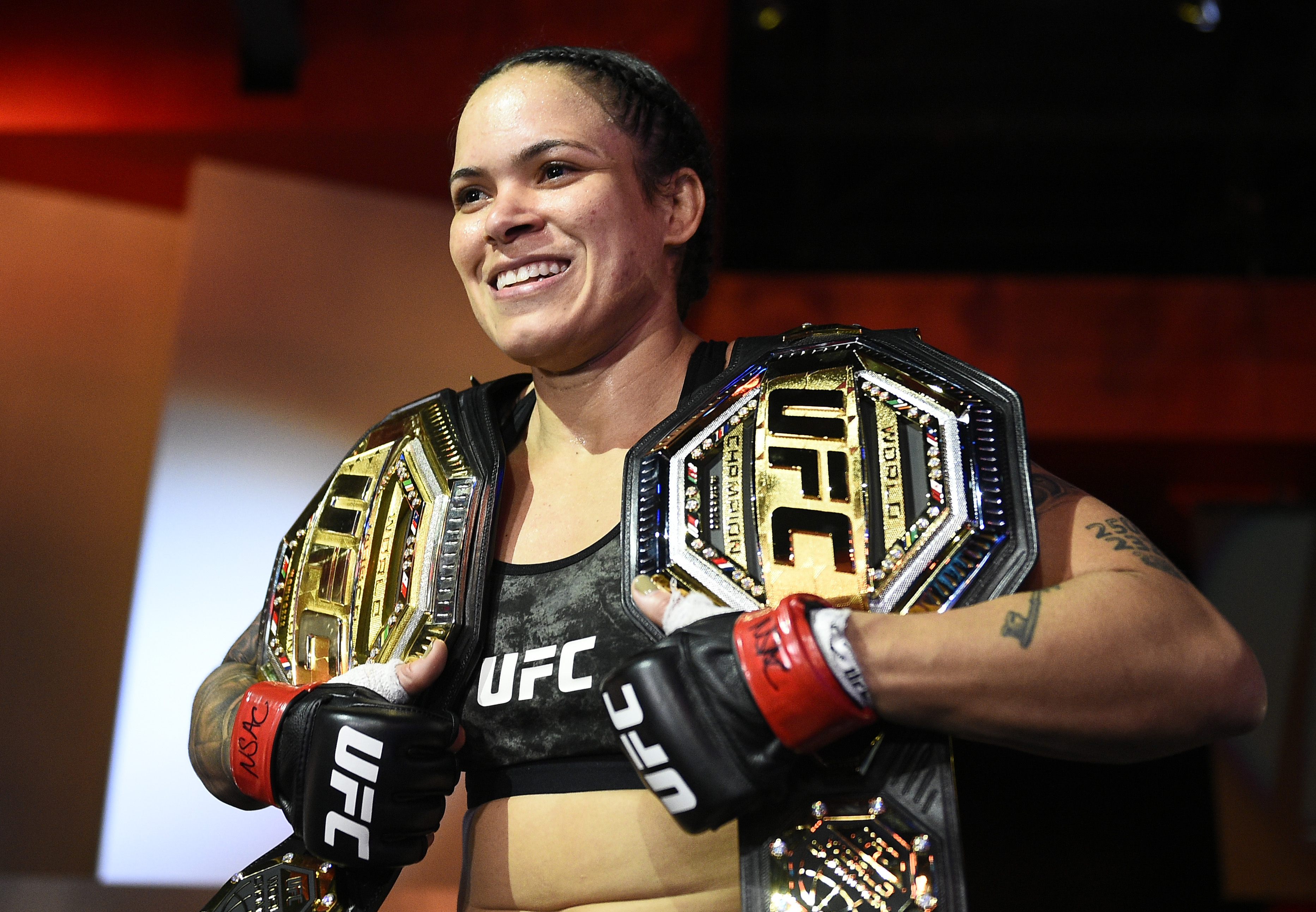 Pena emerged as the next woman up in the bantamweight title picture after Nunes spent most of the past five years cleaning out the UFC division.
Pena full of confidence ahead of Nunes fight
Nunes (21-4) won her past 12 fights and currently holds both the UFC's bantamweight and featherweight championships. Few of her title defenses have even been competitive.
Yet, Pena (10-4) says she has the tools to finally end Nunes' reign. She last fought in January, beating Sara McMann by third-round submission to earn her title shot.
 "I truly am ready to step into the light of becoming the new bantamweight world champion," Pena said at a press conference. "I'm ready to be that role model for young women, for young men, just to let them know from a little, tiny garage in Spokane, Washington, you can make it. You can make your dreams come true. I'm ready to step into that light."
Pena has repeatedly said that she's ready to take on Nunes, and that she can outfight the champion on the ground. Nunes strongly disagrees with that assessment, to say the least.
"She's delusional," Nunes told reporters. "I feel like she can talk about whatever she wants. I feel like she has to do that to bring all the attention. I'm going to tell her she can have all the attention she wants. All of it, because Saturday is my night, baby. December is my month, so nobody is going to take this belt from me."
Both women say ground is their turf
Nunes says that after watching Pena's recent fights, she thinks she can exploit the challenger on the mat.
"Julianna has all the holes, so I can finish her on the floor as well," Nunes told reporters. "Germaine de Randamie is a striker and finished Juliana Pena, so I feel like my game is way above all those girls she fought. We're going to see what happens. I just need a mistake from her on the striking or on the floor, whatever she's going to bring. I'm going to have the answers and I'm going to finish the fight."
Oddsmakers agree with Nunes. DraftKings Sportsbook has made the champion the -1000 favorite over Pena (+650), typical for Nunes against all but the toughest opponents. The bookmaker doesn't expect Pena to go the distance either, rating Nunes as a -165 favorite to win by knockout or TKO.
---
Amanda Nunes vs. Julianna Pena Odds (via DraftKings Sportsbook)
Amanda Nunes: -1000
Julianna Pena: +650
Method of Victory
Nunes by KO/TKO: -165
Pena by KO/TKO: +2500
Nunes by Submission: +400
Pena by Submission: +1400
Nunes by Decision: +400
Pena by Decision: +1400
Draw: +5000
---
Those numbers aren't deterring Pena, however, who's expressing nothing but confidence heading into the fight.
"I have been working for this my entire career," Pena said. "It's just another fight at the end of the day."